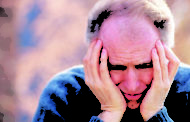 A stroke is a medical emergency in which the brain's oxygen supply is cut off leading to brain or motor damage and even death. Of all the risk factors for stroke, head injuries are the most predominant. Head injuries are caused by road accidents, accidental falls and even violence. Even a slight blow or jolt to the head may cause a head injury resulting in a stroke.
Research by the University of Michigan reveals that Traumatic brain injury((TBI) or head injury as it is commonly called has 30% more risk of resulting in a stroke.
India is supposedly the "Head Injury Capital " of the world with 1.5 to 2 million people suffering head injuries in India. Any of this could result in a stroke. So it is time to understand the signs and symptoms of a stroke and try to help stroke victims by joining in a stroke support program.
Warning signs of a stroke-FAST
A stroke victim requires immediate medical attention as for every wasted untreated minute, the patient's brain is blocked losing 1.5 million neurons. Knowing the warning signs of a stroke can really help save the life of a stroke victim.
The 4 warning signs of a stroke that are critical can be summarized as the acronym FAST
F- Face drooping, uneven smile, numbness of face on one side
A-Arms weakness- inability to raise arms or numbness in one arm
S- Speech difficulty- slurring speech, incomprehensible speech or inability to speak at all.
T- Time to call the ambulance or doctor.
Apart from these 4 critical factors, there are other signs and symptoms of a stroke which cannot be ignored.
How can head injuries lead to a stroke?
A Taiwanese research study compared 23,199 brain-injured patients to 65,197 non-affected ones and monitored them for 5 years. Their findings were
Within 3 months, 2.91% of the TBI patients suffered a stroke compared to 0.30% of the others. This was a ten-fold difference.
After a year, the risk of stroke reduced but still, the TBI patients had a stroke-risk which was 4.6 times more than the others.
After 3 years, the risk was 2.3 times more likely for TBI patients to have a stroke than others.
A person with a fractured skull bone was more at risk of a stroke than the ones whose skull was intact.
A TBI may damage the blood vessels of the brain, thereby blocking the blood supply to it and lead to a stroke.
How to reduce the incidence of stroke by head injuries?
The only way to prevent the incidence of strokes due to head injuries is to create awareness among individuals of this danger and its lasting effects like vision or memory problems.
The Neurological Society of India initiated a HEADS-We Win Campaign to achieve this where
H=Helmets Must,
E=Effective Bystander Response
A=Alert Pedestrian
D=Drive Responsibly and
S=Speed Kills.
This initiative can be taken by Stroke Support Programs organized by hospitals and neurological centres to create awareness on the incidence of stroke due to head injuries.
Stroke Support Programs
A Stroke Support Program is intended to
increase fundamental awareness on the fatality of strokes
to educate people to offer timely help in saving victims by recognizing the warning signs of a stroke.
to lessen the mortality due to deaths in India by timely assistance.
October 29 is the World Stroke Day. Let us strike out stroke due to head injuries by creating awareness and offering timely attention to stroke victims.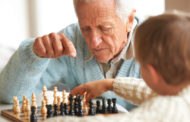 Stroke is one of the leading causes of death worldwide. The impact of stroke complications on human body and recuperation time varies. Recovery from stroke could be a long-term one (perhaps even a few years). This recovery revolves around making modifications and adapting to physical, social and emotional aspects of living. These changes prevent recurrence of stroke and also aid in lifetime recovery.
Post-stroke rehabilitation is a crucial aspect of recovery after stroke. The primary goal of this is to help the patient relearn the skills lost as stroke affects the brain parts. Hence stroke rehabilitation helps in regaining self-confidence and independence of patients thereby improving quality of life after stroke.
Stroke Treatment Guidelines
These are clinical practice guidelines for Health Care Professionals (HCPs) covering entire continuum of stroke care for
Pre-hospital care
Early diagnosis and assessment
Acute medical and surgical management
Secondary prevention
Rehabilitation
Managing Complications
Discharge Planning and Transfer of Care
Community Participation and Long Term Care
 Treatment of Stroke
Stroke treatment involves participation in focused and customized stroke rehabilitation programmes  for a quick recovery. Several approaches may be taken, depending type of ability or body part impaired by stroke attacks-
Stroke recovery exercises – Following activities may be done for improving the physical strength of patients after a stroke:
Motor-skill exercises and work-outs for improving muscular strength and coordination and also strengthening the ability to swallow food.
Mobility enhancement using aids like walkers, walking canes, wheelchair or ankle braces. These aids stabilize, strengthen and support the body weight thereby facilitating the patient to relearn walking.
Forced Used or Constraint-Induced therapy to overcome the restraining of unaffected limb while improving the movement functionality of affected limb.
Therapies for easing muscle tension (spasticity) for helping patients regain range of motion.
Further, several physical activities may be done with assistance of technology:
Functional Electric Simulation for rejuvenating weakened muscles
Robotics for regaining strength in impaired limbs
Wireless Technology for monitoring post-stroke activities
Virtual Reality for enhancing interactions in real time, simulated environments
Medications for Stroke – Physicians may recommend anti-depressants for coping up with emotional problems or medications for improving alertness and movements and reducing agitation in stroke patients.
Additionally, several experimental therapies are being explored thanks to technology advancements and research. This includes like Non–Invasive Brain Simulation, Biological Interventions as Stem Cell Therapy and Alternative Medicines(Massage/Herbal Therapy/Acupuncture)
Therapies for addressing Cognitive and Emotional Aspects – Several therapies may be recommended for compensating loss of memory and  communication   skills in stroke cases:
Speech Therapy for Communication Disorders which rebuilds lost abilities in speaking, writing, comprehending and listening.
Psychological Therapy for evaluating the patient's emotional adjustments issues in the post-stroke period. Patients may be counselled or enrolled in support groups.
Occupational and Speech Therapy for tackling Cognitive Disorders – These therapies help in doing daily activities and restoring lost cognitive skills like memory, problem-solving and processing , socialisation skills, judgmental abilities and safety awareness.
Improving Memory after Stroke
Usually many stroke survivors have memory impairments. This is treated by activating neuroplasticity which is the inherent capacity of the brain to rewire its neurons to form new connections in its healthier portions. Memory Improvement may be done by:
Association by focusing on aids like pictures, sounds and meaning.
Visualization for recollecting some activity that needs to be done.
Practicing consistently with repetition and extra intention for making associations and visualization. Playing memory games is also beneficial.
Other strategies:
Listing down important information
Creating and maintaining a regular routine
Taking adequate rest
Consciously paying extra attention
Avoiding overexertion
Simulating brain by experimentation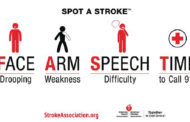 Stroke is considered as one of the major health issues that could cause fatal consequences. It occurs when the blood that suppliesoxygen along with the nutrients to the brain cells, is blocked by the plaque that is formed inside the blood vessels. As the essential nutrients and oxygen are not received to function the brain cells get damaged and die.
The early warning signs of stroke could be observed clearly. As soon as you observe the following symptoms in a person, reach out for medical help as soon as possible. The sooner the medical help is provided, the less the impact of stroke will be on that person.
Here are the basic first-aid step that you need to take to keep the person in a stable condition till the medical help arrives.
Observe and Act FAST: The term – FAST is widely used in stroke first-aid, globally. The steps that are involved in FAST are:
Face – Observe the face of the person. It may look numb or become droop on one side. Especially, the person struggles to keep the lower jaw close to the upper jaw.
Arms – The person will not be able to hold anything with the arm that has been affected. One arm remains lower than the other when the person try to lift both hands.
Speech – They may repeat a sentence more than once or the speech becomes slurred. You could clearly see the difference in their speech if you knew them personally.
Time – If you have observed the three symptoms mentioned above, it is time for you to seek medical help as early as possible. Every second counts and you may have to get medical help at the earliest as there are chances for another stroke.
There are other symptoms such as:
Blurred Vision – The vision becomes blurred or one eyebecomes blind. Sometimes, the person could also experience sparkles in the vision.
Dizziness – Feels lightheaded and dizziness. He may take time to understand what you are saying and appear numb.
Loss of Balance – Loses balance could and could not lift the arm or leg. Typically, the leg and arm would be the same side, the face become drooped.
What You Should Do –
You should react fast and most importantly ensure the person is helped and taken to a safe place if he is driving or in a place where he could get hurt.Check for if he has been hurt in case there is fall.
Remove the tie or scarf for better airflow. Check inside the mouth and ensure the airway is not being obstructed.
Talk to that person in a reassuring manner and in general. Mentioning about stroke should be avoided and you could ask the person their name and about how they feel.
Lay him down on a flat surface and ensure he is sufficiently ventilated. If he is conscious, inform the help is on the way.
Check for vitals such as pulse, breathe and heartbeat. Check for the airway for free airflow.
If the vitals' response is negative, continue to perform a CPR till the help arrives.
Clean if there are any secretions that are coming from mouth and ensure the airway is not obstructed.
Stroke could be devastating!Not only for that person but alsofor the people around him. Do not panic but try to help! Your small acts could save a life. Let your brain work and do what helps the person to remain on a stable condition till the help arrives.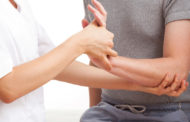 Movement impairments are one of the major side effects of stroke as it mainly damages the parts ofthe brain that control balance and movements. Difficulty in walking, holding, lifting and speaking would be few of the impairments that need to be focused and you need to work on.
Exercises help the stroke survivors to rewire the brain and reduce the post-stroke effects on the body parts. Repetitive exercises that help you to activate the neuroplasticity need to be practised on a regular basis.
It is common to see people often exercising on their own with the help of social media platforms such as Facebook and YouTube. While these mediums help people with information on various exercises and the way to practise them, there are many chances for the incorrect practise of these exercises, lack of proper guidance and understanding.
Incorrectly practised exercises, especially stroke rehabilitation exercises, will lead to various health issues and sometimes serious and abnormal movement patterns. Here are few complications that may arise when the exercises are practised incorrectly.
Incorrect Brain Rewiring – Stroke leaves the brain damaged and the person should restructure the brain and its balancing patterns. When a stroke survivor incorrectly practises an exercise repetitively for a long time, the brain will adjust to that incorrect pattern which will have major complications on other body parts. Once the brain is observed adjust itself accordingly, it would be a difficult task to rewire it to the correct pattern.
Incorrect Conditioning – As the major impact of stroke would be on limbs, the exercises are manly focussed on holding, walking and movement improvements. The incorrect practicing of these exercises will lead to complete change in the way a person walks and use the hands for a particular task.The fingers (of hands and legs) may become curvy and the strength of them will be reduced.
Muscle Atrophy – Every exercise focuses on a single or different muscles of a body part. When an exercise is practised incorrectly for a number of times, its impact on few muscles will make them to move inappropriately or will not include them in the activity. This, in turn, may leads to muscle inactivity aka Muscle Atrophy in medical terms where that particular muscle remains inactive in general use.
Adjusting to the Comfort Zones – The side effects of stroke will not let the person move the hands or legs with ease and the mobility room will be restricted. Trying to move hands or legs beyond this comfort point will cause them pain and many will start adjusting to these limits. After a few months of practise, the brain may get used to this short mobility space and will not allow the hands or legs to move beyond.
What You Should Do?
Stroke rehabilitation is a long run and you require complete support of the medical professionals and of course the family members. There is nothing wrong in practicing the exercises incorrectly but for a very short time. This is reasonable because the limbs will not allow you to practise correctly due to the limited mobility. However, continuing these incorrect patterns for a long run will have serious complications. Here is what you could do.
Practise alongside an experienced and certified physiotherapist.
Practise at home rather than at a physiotherapy clinic as travelling may cause inconvenience and drain your energy.
Be aware of forming negative habits and exercise patterns in the initial days. Take help from the medical professionals than practicing on your own. Many home healthcare providers offer physiotherapy services for stroke survivors at the comfort of their homes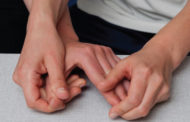 Strokes are regarded as life-threatening and it would take a considerable amount of time to get recovered post a stroke. Most of the people who have survived a stroke or their relatives often scout around the internet to find a suitable way to get recovered from a stroke without facing further health complications.
A stroke could leave a person with restricted mobility if not the long-term physical disability. It is essential to know and react post a stroke in order to recover faster. As it is a medical condition that occurs after the blood supply to the brain is completely or partially blocked by a clogged artery, that particular part of the brain gets damaged leaving the impact on the legs and arms of the person. In extreme cases, it could even lead to death.
Natural remedies such as acupuncture, rehab exercises are considered as some of the effective ways to escape from the clutches of stroke. These remedies do not contain any harmful side-effects compared to allopathic medicines. Here are few natural remedies to help your loved ones in stroke recovery.
Rehab Exercise to treat Spasticity:
Spasticity is a medical condition which is caused due to the persistent contraction of muscles in our body. In such cases, the brain will not be able to control the muscles. In order to ensure proper functioning of the brain, rehab exercise is highly recommended. This exercise helps the person to restore the muscle communication ability.
Acupuncture:
Acupuncture is an alternative healing technique which is commonly practiced by the healthcare professionals. It is one of the oldest means of healing technique in which needles are inserted into your body, thereby stimulating energy flow throughout the body. It is undoubtedly one of the best natural remedies to recover from a stroke.
Probiotics:
Recovering from a stroke is a difficult task and required patience and commitment without any emotional distress. Probiotics could be the best option to enhance the mood of the individual. Taking probiotic diets such as yoghurt, tempeh and miso, is highly recommended.
Fish oil and Garlic:
Regular intake of fish oil will help in reducing the inflammation, which occurs in the arteries. It is very effective in bringing down the level of cholesterol as well as triglyceride.
Garlic is yet another natural remedy which significantly reduces the cholesterol level and boosts the level of HDL Cholesterol which is a good cholesterol.
Stroke Support Programs
Awareness is the key to handle any medical condition. Nowadays, numerous stroke support programs are organized by the health NGOs in order to spread the awareness of this life-threatening disorder. Other activities include establishing stroke recovery units in all cities to help and conduct community awareness programs related to the prevention of stroke.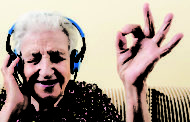 Stroke is one of the life threatening diseases, which is primarily caused due to the insufficient supply of blood to the brain cells. According to a research conducted by some of the renowned scientists across the globe, they discovered that the Music therapy plays a pivotal role in treating those individuals who have undergone a stroke. Music therapy is one of the effective ways, which ensures a speedy recovery of individuals who have suffered a stroke.
Music therapy also helps in the enhancement of quality of life of an individual. Recent studies have also revealed that a combination of both music therapy and standard medical treatment helps in minimizing the risk of strokes in the future.
What is the role of Music therapy in preventing strokes?
A team of researchers who hail from Finland discovered that those stroke patients who have listened to music regularly for a period of about six months have shown signs of improvement with a remarkable increase in the verbal memory and there has been a sharp decline in emotional factors such as depression and confusion.
Listening to mellifluous music helps in the brain development and stimulates the functioning of brain cells. They have also proved that rhythmical music enables the stroke patients to enhance their mobility and boost the metabolism rate. Take for example: Playing a drum for a certain period of time helps in the movement of arms and legs.
Music therapy is also very helpful in the improvement of cognitive and increases problem-solving abilities along with logical thinking. Singing and chanting prayers are highly recommended to refine an individual's speech and communication skills.
What is the role of Yoga in the prevention of strokes?
Yoga is the second-best exercise, which helps in reducing risk of strokes. Yoga is a blend of various postures, inhalation and exhalation along with meditation. Some of the major benefits of indulging in yoga are that it helps in improving the quality of life of an individual and thereby enhancing the mobility.
Before resorting to yoga, you need to consult either a physical therapist or a doctor to make sure whether this exercise is suitable for you. There may be certain yoga postures, which might affect your health. Savasana and Pranayama are some of the exercises, which are usually recommended by the physical therapists for the stroke patients. It helps in the proper functioning of brain cells and helps in recovering from strokes in the future.
How to prevent stroke?
Apart from Music therapy and yoga, some of the best ways to reduce the risk of strokes are listed below:
Maintaining the blood pressure level— It is one of the major causes for triggering strokes.
Try to lose a considerable amount of weight by regulating your diet.
Try to regulate the intake of alcohol and drugs.
Music therapy and yoga is indeed one of the best ways to prevent strokes in the future.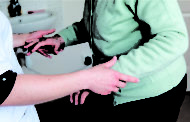 Stroke is a serious disorder. Recovering from a Stroke is a long, step by step process. Your body will never be the same after a Stroke. Your whole life will change due to the common direct and indirect effects of Stroke. It is highly advisable for everyone to get prior medical attention if seen the warning signs of a Stroke. After a brain Stroke treatment, patients will undergo a series of therapeutic treatments to overcome the effects caused by the Stroke.
Despite all the treatments and therapies, there are certain aspects that will keep on bothering the patients for a lifetime. Here are few long-term effects of Stroke on its survivors.
Pain
A Stroke causes a lot of pain. There are various therapies to control pain in the Stroke Support Program. Stroke causes many muscle problems like spasticity that leads to multiple muscle ache in hands, neck and face. These pains are not permanent; they may occur occasionally. With the help of proper physiotherapy treatment, patients could keep their pain in check.
Weakness
Stroke always takes a toll on your body. Mostly because it affects one half of your body. In worst cases, it causes the half of the body to paralyze. So it is very difficult to keep up the balance between both sides of the body and it weakens the overall control of the body. The patients may feel weaker than before the event of Stroke due to this condition affects particularly one half of the body. They even find difficult to chew, speak and swallow; this may increase their suffering after the Stroke. It will take several months for the patients to regain control of their body and to eradicate the weakness completely.
Memory
Stroke is a major brain issue. It simply plays games with your memory. Stroke causes short-term memory loss. It makes you forget small things like latest incidents, names, new faces, a small piece of information, etc. People affected by Stroke will also have trouble remembering the next word or sentence while speaking which often leads to the condition of stammered speech. They will also have improper brain – speech coordination.
Dizziness
Stroke mainly affects the nervous system of the body. The survivors may feel light-headed while recovering from a Stroke. Off – balance nature of your body after Stroke will often cause a sense of dizziness, migraines, sometimes nauseating and spinning. These symptoms will vanish as soon as you regain your body's balance through proper physical training and Stroke support programs.
Vision
Stroke also affects the optical nerves of the eye, causing various vision problems. Stroke patients will find difficult to regain clear vision in the eye of the affected part of the body. It also causes colour blindness, double vision, blurred vision, loss of visual field or complete loss of vision. Through proper concentration on eye exercises during therapy, you can easily turn your vision problems back to normal after a Stroke.
Mood Swings
The patients will sometimes experience mood swings during the process of recovering from a Stroke. They seem happy and suddenly they feel sad. They seem pleasant for a while and then they will get angry.  These mood swings are common among the Stroke patients because of the nature of the disease. Through exclusive brain support programs, patients can learn to control their mood swings and prevent them for good.
Emotional Problems
While recovering from a Stroke, patients might feel depressed or stressed all the time. One can even notice certain changes in their normal behaviour also. They may seem off for sometime, an absence of mind, lack of interest in everything. These are all the aftermath of a Stroke. In Stroke support programs, there are various refreshing activities that will relish the patients and helps them to live a normal life.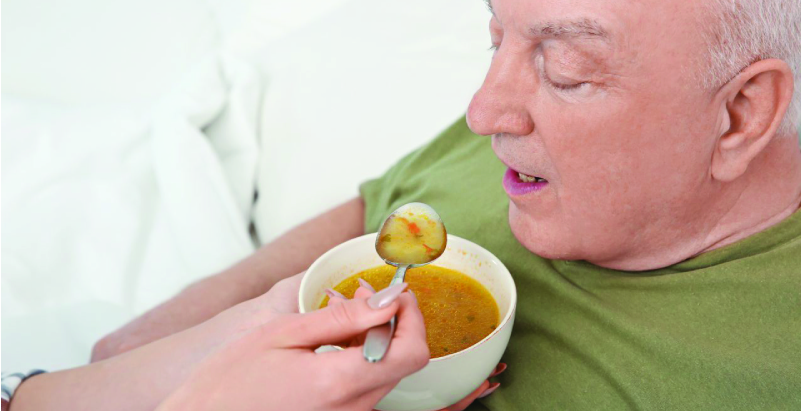 The incidence of cardiovascular diseases is on the rise. The transition of food habits from natural to processed food, sedentary lifestyle and lack of health awareness has contributed immensely towards lifestyle diseases like 'Stroke'.
What is a stroke?
A stroke occurs when an area of the brain gets deprived of blood and the brain cells begin to die. It is life threatening condition, caused by a blocked artery (ischemic stroke) or the leaking or bursting of a blood vessel.
Stroke – The Disease Burden
As per the world data, cerebrovascular diseases attribute to around 6.15 million deaths, out of which 87% of stroke deaths are reportedly from low or middle income countries like India. In recent two decades, India has witnessed a remarkable economic and social growth. The socioeconomic surge has also induced a transition in the disease burden of the country from infectious and nutritional diseases towards lifestyle diseases like hypertension, diabetes, stroke, obesity, etc.  Data from recent years have shown a consistent trend; predicting the stroke cases in India upto one million per year.
How does diet help in preventing stroke?
Diet has a linear impact on the blood pressure and cholesterol level in the blood, which is further related to the risk of stroke. There are also other mechanisms inside the body like insulin resistance, thrombosis, inflammation, lipid peroxidation etc., which also get affected by the nutritional intake and contribute to stroke.  Studies have proved that a properly regulated and planned diet can decrease the risk of stroke by 19%.
What to eat to reduce incidence of stroke?
Fruits and vegetables
The adequate consumption of fruits and vegetables can lower the risk of stroke. Fruits and vegetables are loaded with plenty of micronutrients and antioxidants that can decrease the process of lipid peroxidation. This finding has been confirmed by a meta-analysis (a study in which results from many studies are combined) in which the risk of stroke was reduced to 21% in the group with the highest intake of fruits and vegetables compared to the group with a minimum intake of fruits and vegetables.
Tree nuts and peanuts
Tree nuts and peanuts are also rich in nutrients like polyunsaturated fatty acids, fibre, antioxidants, arginine, and other phytochemicals. Further a good intake of nuts is also associated with decreased risk of risk of hypertension and diabetes. Most guidelines suggest that three to four servings of nuts are ideal for stroke prevention.
Legumes
Legumes such as clover, peas, beans and chickpeas are another class of food with high protein, fibres, folate and micronutrients. With a known lipid lowering effect legumes have the capacity to boost cardiac health.  In a meta-analysis, which included data from 11 clinical studies, it was revealed that the intake of legumes lowered total cholesterol, LDL cholesterol, and triglycerides by 7%, 6%, and 17%, respectively without any major effect on body weight.
Fish
The inference for fish consumption for the prevention of cardiovascular diseases dates back as 50 years ago, following which many studies have been done to prove the same. A significant decrease in the risk of thrombotic stroke (relative risk, 0.49; 95% confidence interval, 0.26-0.93) was observed among women who ate fish at least two times per week compared with women who ate fish less than once per month.
Food rich in potassium
Eating potassium rich food like potatoes, fruits, prunes, and raisins can also help in stroke prevention.  In the United States, a follow-up study conducted on health professionals showed a 38% risk reduction in study participants who had nine servings of potassium rich food that compared to participants were on just four daily servings of the same food. Particularly, among women potassium intake has been significantly associated with decreased risk of stroke.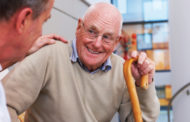 A 'stroke' is a disease which occurs when the supply of blood to the brain is blocked or interrupted. In other words, a blood vessel present within the brain ruptures causing serious damage to the blood tissue. It is an illness which requires immediate medical emergency and adequate treatment should be sought at the earliest. Stroke is considered as the fifth main cause of death in the United States. It is estimated that about eight lakh people are affected by strokes within every forty seconds each year. Some of the common types of strokes are:
Ischemic strokes
Hemorrhagic strokes
Transient ischemic strokes which is sometimes referred to as 'mini-strokes'.
What are the signs and symptoms of stroke?
A stroke often occurs without any specific time. We can't exactly predict when it strikes. Some of the major symptoms of stroke are as follows
Confusions such as experiencing trouble while speaking
Severe headache
Vomiting sensation
Numbness and inability to move certain parts of the body like face, arms or legs.
Blindness
Dizziness
What are the stroke risk factors?
A stroke is influenced by numerous factors. Some of them are discussed below:
Risk factors which you cannot control
Age: – When an individual gets older, there are higher chances of strokes.
Stroke is commonly found among men.
Genetic factors
Diseases like diabetes and transient ischemic attack.
High blood pressure is believed to be one of the primary causes for a stroke. It could lead to rupture of blood vessel walls and ultimately results in a stroke.
Stroke is also influenced by high cholesterol.
Smoking also increases the risk of having a stroke. It could lead to an increase in blood pressure and reduce the supply of oxygen in the blood.
Obesity or over-weight increases the risk of stroke. Accumulation of body fat could lead to high blood pressure, high cholesterol and Type Two Diabetes.
Intake of alcohol : –
Excess intake of alcohol increases the risk of stroke.
Sedentary lifestyle : –
Lack of healthy diet and exercise may lead to stroke. It is highly recommended to take adequate exercise and at nutritious foods which could mitigate the chances of having a stroke.
How to prevent stroke?
It is highly recommended to take regular exercise and indulge in aerobic activities to lower your weight.
Cut down the intake of alcohol by drinking five ounces of wine or 12 ounces of beer per day.
Avoid foods which are rich in sodium content. It could contribute to diseases like diabetes and kidney diseases.
Consume healthy and nutritious diets such as whole grain, high-fiber foods and fish.
It is highly recommended to avoid low-fat dairy products
If all the above mentioned tips are taken into consideration, you can reduce the risk of stroke to a great extent.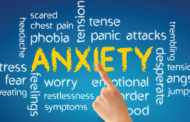 What are anxiety symptoms or panic attack?
Anxiety is one of the most common psychological factors affecting the global health and is associated with complex presentations. The clinical signs and symptoms of panic disorder are very similar to coronary heart diseases like stroke and heart attack. Anxiety attacks can occur as a result of sudden exposure to emotional or psychological trauma or a result of persistent tension or fear. Anxiety attacks are often too sudden, but within a short span it leaves the victim collapsed.
What happens when a panic attack occurs?
A panic attack occurs as a result of the body's natural response of 'fight or flight' triggered under stressful condition. This body mode induces the release of the hormones 'adrenaline', which further leads the victim experience various physical changes like sweating, trembling or shaking, sensations of shortness of breath, feelings of choking, palpitations, pounding heart, and fear of dying.
How is panic attack different from stroke?
Although panic attacks are stressful they generally do not cause any harm to the body. On the other hand, stroke is a medical condition caused by occlusion or rupture of a blood vessel in the brain and is a medical emergency.
What are the anxiety symptoms that are similar to stroke?
Tingling Sensations and Numbness in Hands and Feet
Due to the constriction or the narrowing of the blood vessels, secondarily to the release of the adrenaline, the blood flow of the body gets compromised. This leads to tingling sensation and numbness in the hands and feet. This finding coincides with the onset of stroke, which also results in an inadequate blood supply to the body parts and the victim experiencing numbness of the limbs.
Disturbed and Altered Vision
Anxiety can attribute to alteration in visionary senses as well. The elevated levels of adrenaline in the blood lead to the dilation of pupil and subsequently increased sensitivity to the perception of light. This triggers episodes of vision disturbances including blurred vision, double vision or no vision. Similarly in stroke, the damage to the brain cells also induces visual alterations.
Onset of Headache
The release of adrenaline during the panic attack also leads to muscle contraction. This further generates tension in the body parts including shoulder, neck and head, which further induces the onset of headache in the person. Headache can also be attributed to the anxiety, which causes constriction of the blood vessels supplying the brain, leading to inadequate blood flow and a subsequent onset of headache. This common presentation of headache during stroke is due to the insufficient oxygen supply to brain cells which results in headache.