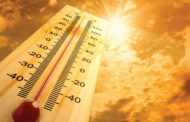 Heatstroke – Many of you might have read this word as 'heart stroke' and the grammar nazis in all of us may even say that we are missing the letter 'r' in 'heat'. Even though the difference is so small between the words heatstroke and heart-stroke, the meaning and the consequences both will have grave effects on the person's life. Heatstroke is as dangerous as heart stroke and brain strokes.
As the summer is already here and it is important for people in all age groups to ensure take care of their health that may get hit hard by weather in summer. Especially, people with various conditions such as stroke , heart conditions and other chronic health issues need to take extra care to get through this summer without any health issues.
The occurrence heatstroke and its progression depends on the age, health condition and the amount of fluids the person has consumed. Not just a heatstroke but the weather in summer can cause breathing issues, vision-related problems, skin diseases while affecting the aging lives the most.
Read on to know the useful health tips that will help you in tackling the summer heat without experiencing any disruption.
Symptoms of Heatstroke – Usually, heatstrokes will have only minor symptoms that could be seen only by an experienced eye. However, here are the signs through which you could take a stand.
Weariness
Muscle cramps
Dizziness
Nausea
As the stroke progresses the symptoms may get severe causing seizures, unconsciousness, rapid breathing, vomiting and dilated pupils.
When to Seek Help for Heatstroke?
The second stage of symptoms needs to be addressed at the earliest. Ensure you seek medical help as soon as you observe the first stage of symptoms that include dizziness and nausea for no apparent reason. The progressive symptoms could be delayed by giving fluids that are rich in electrolytes and other essential nutrients.
If the person has a particular medical condition, it is important to seek medical help as soon as you observe any of the aforementioned symptoms.
How to Prevent Heatstroke?
Even though the after-effects of heatstroke are alarming, it is relatively easy to prevent. All you have to do is refilling the fluids in the body that are getting drained due to heat. In addition, you may have to avoid foods that are oily, meat, fried dishes and salty foods. Take as many vegetables and fruits as possible.
Even though summer is the season for heat, it produces some of the 'cool'est fruits that you could savor on. Include them in your daily food intake list and you have already taken the important step to reduce the chances of a heatstroke, significantly.
Impact of Heatstroke on Children and Elders
With the reduced or minimized ability to regulate the body temperature, it is children and elders who are prey for the heat during summer. Seniors with heart or brain stroke related issues need to be careful during this season to avoid the adversities.
It is imperative for the both age groups to refill their lost liquid content in the body while avoiding exposure under the sun as much as possible. Summer is the season that could put the lives of seniors to a challenging task. Follow these simple yet effective steps to beat the heat.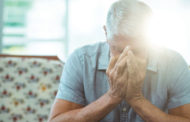 Let us not make it complicated but it is a truth that we cannot simply avoid stress in life. It is inevitable at any stage of life. Here are a few examples if you need further clarification. Ask a kid who is attending the Pre-Kindergarten exams or ask a student who is preparing for the competitive exams.
Everybody experiences stress but it is in your hands whether you have to yield to it or you could change your perception so that it could not affect your quality of life in any way. The latter is a better way to deal with it.
With experiences you learn and as a senior you might have found better ways to deal with stress. In addition to that, here are a few stress management tips for seniors which would greatly help you to stay active and engaged with life.
Find Your Stressors –
It is not a difficult task at all. You exactly know what is causing you stress. You only know. Find it and find a way to throw it out. Show no mercy! This is the only way you could avoid the stressor. Be it people or the activities of your day to day life, avoid them completely if they are causing you stress.
Hustle –
Keep yourself moving everyday. Make walking if not jogging your way of life. The morning walk or jog gives every armor to fight the stress. If your body cooperates, join in a local gym and you will not only find a new version of yourself but you will fight the stress better!
Stay in Touch –
Human being is a social animal and connections with others what defines your life. Keep connected and learn to forgive people. Not everyone is as good as you. Keep it up and stay in touch with your fellow human beings. After all, they are your own race!
Live a Life that is NOT Regular –
Learn to do things differently. Never stick to something, be it a hobby or a passion, if that is not making you feel high every time you do it. There is no point in doing it if that is not causing you any happiness.
Be the Cynosure of Happiness –
Ever wonder why the people who are happy are in fact happy whenever you see them? They are happy because they spread happiness. Be the torchbearer of happiness and it, in turn, makes you shine wherever you go. Be determined that no matter what, the smile on your face will not face away.
The stress stays same throughout your life. The things that produce it may differ as you advance in age but it stays the same. This is the reason why many people grow up looking forward to avoiding as they advance in age. Once you are old enough to retire and think that you have finally get through it, be not surprised when you confront it in your matured adulthood.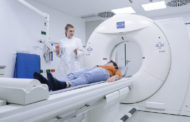 Stroke is a clinical syndrome that is focused on the focal or cerebral deficit caused by a vascular block. The stroke usually lasts from a few minutes to few hours resulting in death if not provided the medical support. More than 80 per cent of strokes belong to the ischaemic category, 15 per cent due to intracerebral haemorrhage and the remaining 5% of the cases are due to subarachnoid haemorrhage.
Like any other emergency condition, diagnosis process for stroke plays a significant role in preventing further damage in the brain. The first diagnostic step would be imaging the brain. There are two types of brain imaging methods that are widely used when it comes to brain imaging for stroke – the Computed Tomography Scan or Magnetic Resonance Imaging. There are various factors that help the doctors to choose either of these imaging technologies.
Computed Tomography –
• This is a practical and quick scanning method. Most of the hospitals across the globe facilitate this service as it is easy to do on patients who are ill and unconscious.
• Even though this technique helps the medical providers in identifying the damage in the intracerebral haemorrhage accurately, this method has a few limitations.
• Delays in receiving medical attention reduce the accuracy of the identification of the issue leading to various medical challenges.
• Intracerebral haemorrhage could be misinterpreted as ischaemic category stroke if the scan is not done within the 10-14 days from the day of stroke occurrence.
Magnetic Resonance Imaging –
• This imaging technique is more appropriate to analyze the ischaemic stroke and also easy to recognize the damaged area in the brain as the white lesion.
• Ischaemic stroke is clearly visible on diffusion-weighted imaging making this technique useful for the positive identification process.
• However, this technique may not be useful for the identification of hyperacute intracerebral haemorrhage.
• The limitations of MRI are that this technique is available only in a few healthcare practices and also this is difficult to use routinely in acute and particularly severe strokes.
The imaging phase in a stroke determines the outcome of the treatment as it works as the window for the reversal of the damage caused by a stroke. CT scans are specialized X-Ray type while the MRI uses magnetic and radio waves to show the clearer images of the brain compared to the scans produced by CT.
Diffusion MRI measures the motion of molecular water in the tissue. Wherever the diffusion of water is restricted, where the brain damage has occurred. There are a few specific types of MRI scans that accurately reveal the damage that has been caused by a stroke.
The doctors derive a stroke treatment plan based on the results of the MRI scans resulting in providing faster and safer treatment in acute stroke cases.
CT scans are helpful when a person needs an emergency injection in order to break the blood clots and in the cases where the MRI facility is not available. In these situations, the diagnosis is conducted using the CT scanning method and the MRI can be added during the course of the treatment for better results. Otherwise, the MRI is more useful and accurate method to diagnose stroke.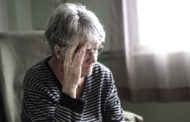 Parkinson's disease (PD) is known mainly for its motor disabilities, but little is known but how it affects mental health conditions. Parkinson's patients suffer from a host of mental issues like anxiety, depression, hallucination and dementia. About 60% of the people with Parkinson's disease experience depression while 25-45% of them suffer from anxiety.
Parkinson's is a neuropsychiatric condition which is both chronic and progressive. Dealing with such a debilitating disease can take a toll on a person and this is why most of them suffer from some a form of mental illness. This fact should be understood by both the family, the caregivers, the nursing attendants and everyone who interacts with people with Parkinson's disease. This is why there is a dire need for Parkinson's support groups to spread awareness and educate people about this disease and help the PD patients to cope with their mental health better.
Mental health conditions associated with Parkinson's disease
Depression
This mood disorder shows up in patients even before the other symptoms of Parkinson's disease develop. Caused by a chemical imbalance in the brain, depression is very common in people with Parkinson's disease and its symptoms are
Low self-esteem and confidence
Disinterested in daily activities
Inertia or laziness
Lack of appetite
Too little or too much sleep
Inability to concentrate
Suicidal thoughts
Treatment– PD patients are treated for depression with both psychotherapy and medications like antidepressants like Serotonin Reuptake Inhibitors (SSRIs) or Serotonin Norepinephrine Reuptake Inhibitors (SNRIs)
Hallucination, Paranoia, Delusion
"Imagining objects or situations which are not there" is called Hallucination. Paranoia is an obsessive thought of some fear like someone stalking them, calling them etc. Delusion is having false or incorrect beliefs despite there the existence of contradictory evidence. PD patients may be a victim to any of the above 3 mental health conditions.
Treatment– Medication like Clozapine, Olanzapine and Quetiapine control hallucinations without intensifying the symptoms of Parkinson's disease.
Anxiety
Anxiety is also relatively common in PD patients and is characterized by the following symptoms
A feeling of uneasiness, discomfort, worry and fear
Nervousness and agitation
Palpitations and shortness of breath
Sudden outbursts of anger etc.
Treatment– Anxiety in PD patients is treated by using anti-anxiety medications, psychotherapy, exercise, meditation, yoga and other relaxation techniques. Cognitive-based therapy is especially effective while dealing with PD patients suffering from anxiety.
Ways to combat mental health conditions in people with Parkinson's disease
Parkinson's support groups can play a crucial role in helping PD patients to cope up with their mental issues by suggesting the following treatment methods.
Exercise– PD patient must exercise 2- 3 times a week and that too in a group. This helps them to fight depression and sleep well.
Diet– a healthy diet is a must for PD patients. Eating lots of fruits and vegetables and avoiding coffee, tea alcohol or fizzy drinks at night can reduce anxiety significantly.
Sleep– Adequate sleep in a quiet and comfortable setting is a must for PD patients.
Psychological therapies– PD patients with anxiety or depression can undergo Cognitive Behavioural Therapy or Interpersonal Therapy.
In Cognitive Behavioural Therapy, the patient is taught to analyze their thought processes on the difficulties they face and alter their thinking to get positive results.
Interpersonal Therapy teaches PD patients to interact with others in a better manner to improve their mental health.
Other therapies– PD patients must adopt some relaxation techniques using some alternative therapies like Aromatherapy, Music Therapy, Tai-chi, yoga, Meditation, Massage etc.
Parkinson's disease and its allied mental issues cannot be treated with medications alone as some antidepressants tend to heighten the symptoms of Parkinson's disease and hence must be used with caution. Instead, involving PD patients in Parkinson's support group activities to offer alternative therapies would definitely be the best solution for improving their mental health.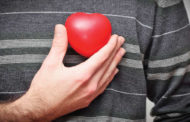 The World Heart Foundation observes September 29th as the 'World Heart Day' to increase awareness on the heart health. The day was started way back in 1999. The day focuses on the preventive measures of heart diseases and various lifestyle changes that you need to absorb in order to keep the heart conditions at bay. The heart is an important organ in the body and it is considered as the 'Heart of Health'.
World Heart Day is observed across the world by the Government and Non-Government Organizations. They run various campaigns and conduct health checks, science forums, exhibitions and fitness talks. The day stresses on various aspects of life to keep the heart healthy while preventing various cardiovascular diseases.
The day is created to inform and educate the people about various heart health issues which are the leading cause of death across the globe. Unfortunately, the number of mortality is hiking up every year due to lack of awareness on preventing the premature deaths due to heart issues.
The reasons for cardiovascular diseases are smoking, physical inactivity and high-sodium intake. Majority of the people do not know the reasons behind these conditions and the unawareness continues to be the main culprit behind the prevalence of cardiovascular diseases.
What are Cardiovascular Diseases?
Cardiovascular conditions refer to the conditions that affect the very functionality of the heart, coronaries and arteries. The conditions may include congenital heart conditions, heart strokes, arrhythmia, clots and high blood pressure . The reasons behind the cardiovascular diseases could be genetically induced or triggered by lifestyle. Whatever the reason, the conditions should be checked based on the symptoms at the earlier stages. The heart day focuses both on preventive measures and the importance of heart checks.
My Heart, Your Heart
This year, the World Heart Foundation has decided to keep theme 'My Heart, Your Heart'. It means protecting every heart is everyone's duty. Spreading the motive behind the theme, play your part to increase awareness on the heart conditions. Continue reading the blog to know what are the ways you could prevent the heart conditions and share them to create awareness.
Keep Your Heart Safe
The tactics to keep a healthy heart are simple and you too could apply them in your life with minimal efforts.
Stick to a Healthy Lifestyle
Modern lifestyle has been the main culprit to be blamed for most of the health conditions. Following a healthy lifestyle could save you from the great loss. Watching after yourself and keeping the weight and stress levels under control is essential for heart health. Keep yourself healthy does not mean only the physical aspect but also the mental wellness.
Diet Decides Your Heart's Health
The fast-food outlets at every street corner indicate our liking to the food with low nutritional values and high on fats. It is no rocket science to understand what is good for your gut and heart. Strictly avoid the junk food and stick to the food that is high on vegetables and fruits of all sorts.
Keep Yourself Active
Physical inactivity has become the biggest concern of today's generation. Make sure you involve in some sort of physical activity every day. Be it a simple activity or a subscription at a gym, ensure you are active every day.
Understand the Whole Point
Heart conditions do not occur over the night. They are the result of the continuous practice of incorrect lifestyles and habits that decrease heart health every day. This remains true in most cases. There would have been many warning signs that you ignored and continue to stick to the unhealthy habits that take a toll on your heart. The destruction of the heart happens even for years before it finally gives up on you.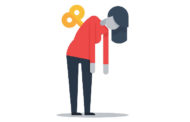 Fatigue after stroke is a common side effect experienced by at least fifty percent of stroke patients. It often occurs as an invisible symptom and has a significant impact on stroke recovery. Post-Stroke Fatigue can result in overwhelming physical and/or mental exhaustion. It gives a feeling of being unwell and patients are not in control of their recovery. This fatigue causes a decrease in energy levels and calls for frequent breaks even for doing routine activities.
Post-Stroke Fatigue can be differentiated from the conventional 'tiredness' because it occurs without any warning symptoms and does not get any better after taking sufficient rest. Surprisingly, this fatigue is not related to the amount of activity done and can affect anyone irrespective of the stroke intensity (mild or severe). It is usually experienced in the first few weeks after a stroke attack. Yet, for some patients, this feeling of exhaustion occurs much later.
Stroke fatigue can have a tremendous impact on the quality of patient's life and their relationship with others. This weariness does get better with time. But it is difficult to predict the exact timelines for full recovery. Since these symptoms are not obviously noticeable to others, managing this health issue is crucial rather than hitting the wall with physical or emotional roadblocks.
Causes of Stroke Fatigue
Feeling of depression and dejection after stroke is a common cause that results in tiredness.
Irregular sleep cycles, sleep disturbances, breathing trouble or sleeping problems like sleep apnea is also common.
Certain medications prescribed for stroke recovery can make stroke patients more easily exhausted.
Physical impairments after a stroke like weakness in upper limbs and paralysis make body movements difficult and energy consuming resulting in fatigue.
Aches and pains experienced by patients after stroke can also cause tiredness as the body requires higher levels of energy for coping up with it.
Nutritional imbalances and deficiencies also contribute to tiredness.
Effective Fatigue Management after Stroke
Stroke rehabilitation involves making changes to some of the daily living activities to reduce the grinding burden of fatigue in patients and aid faster recovery. Stroke Support Program can use the following approaches for effective fatigue management in patients:
Encourage communication: The feeling of fatigue may not be evident to family, friends, caretakers and employers. Therefore, stroke patients must be encouraged to clearly convey and communicate what they are experiencing for better understanding and empathy from others.
Ensuring sufficient rest: Patients must necessarily take ample rest with good sleep at nights, short naps during the day and periodic breaks to evade stress and exhaustion.
Sustaining with moderation: It is advisable that patients don't exert themselves beyond their capacity on any given day. They must be aware of their limitations and plan their schedules accordingly. This is because over-exhaustion hampers their activities the next day making them weak and lethargic.
Maintaining an activity log: It is good for stroke survivors to maintain an activity log where they record their daily routines. This helps in better tracking and achieving healthy milestones.
Planning in advance: It is recommended that patients to allocate plenty of time for performing their tasks since rushing can be tiring.
Adopting an incremental approach: It is essential that stamina and strength are rebuilt slowly and consistently in patients rather than setting unachievable targets. This may be done by maintaining some level of regular exercise regimes and gradually increasing it as per health conditions.
Eating a balanced healthy diet: Diet and nutrition goes a long way in stroke recovery. Patients must include plenty of fruits, vegetables and whole grains in their diet and seek appropriate nutritional counseling if required.
Nutritious food, regular exercise, self-awareness of body limitations and incremental improvement of stamina can thus effectively manage fatigue in stroke patients!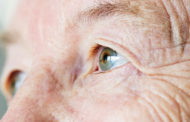 A stroke can occur not only in the brain but in the eye too. Medically referred to as "Retinal Vascular occlusion", an eye stroke is caused when the flow of oxygen-rich blood to the eye is blocked, thereby leading to loss of vision. Nearly 16 million people in the world may suffer from eye stroke currently.
Apart from this, one-quarter of the survivors after a brain stroke suffer from vision loss, according to the U.S. National Stroke Association. Luckily with vision therapy exercises partial or complete restoration of vision is possible.
How is eye stroke caused?
If the artery or vein in the eye is blocked with a blood clot, then blood supply to that part of the eye is cut off. This blockage may cause the leakage of fluids to that area causing swelling and obstructing the vision. This block may be in the artery or a vein and is hence termed commonly as "Vascular occlusion". Depending upon where the block is, this occlusion may be
Central Retinal Artery Occlusion (CRAO)- if the central Retinal Artery is blocked
Branch Retinal Artery Occlusion(BRAO)- if a branch or minor artery is blocked.
Central Retinal Vein Occlusion(CRVO) – if the central Retinal Vein is blocked
Branch Vein Occlusion(BRVO)- if a branch or smaller vein is blocked.
Undertaking timely vision therapy exercises after recognizing the symptoms of an eye stroke can help prevent total loss of vision in patients.
Eye stroke symptoms
Pain or pressure in the eye
Blurred or distorted vision
Loss of peripheral vision or side vision
Grey spots called floaters floating in the eye.
Gradual or sudden loss of vision.
Risk of eye stroke
Eye stroke is common in the patients who are affected by
Age-above 45
Diabetes
Hypertension
Glaucoma
Cardiovascular diseases
Narrowing of the neck or carotid artery
Rare blood disorders.
Eye exercises for stroke patients
Patients suffering from brain or eye stroke can undertake these vision therapy exercises to
Regular Pencil Exercise
Hold a pencil at least 18″ from your face at eye level.
Move it from L-R without moving your head.
Returning to the centre, move it up and down.
Next from the centre, bring it closer to your nose or move it away.
Stay focussed and do this 10-15 times without moving your head.
Do these regularly and watch your vision improve.
Assisted Pencil Exercise
You need the help of a friend or caregiver for this vision exercise.
Ask your friend to hold 2 pencils on either side of your face.
Look straight ahead and ensure that you see both pencils in your side vision.
Now ask your friend to move one pencil close to you and the other pencil away from you.
Without moving your head, say which one is closer.
Letter Search
Ask your friend to write out letters in a line
Now choose the one you are asked to.
Drawing objects
Ask your friend to draw one half of an object.
Try completing the other half.
Computer games
Computer games like "Luminosity" or "Eye can learn" help in improving peripheral vision and eyesight.
Apps that help to improve vision
Stroke Patients can download these apps on a tablet or mobile to improve their vision.
Vision Tap– enhances eye-hand coordination, reduces reaction time and improves reading
Hoppy's Vision training– improves ye movement, binocular function and eye coordination.
Eye Movement Training– improves eye mobility and tracking.
Eye Training Visual Edition- improves the field of vision while enhancing visual analysis, co-coordination and memory.
Stroke support programs and stroke rehabilitation centres should spread awareness of eye stroke and suggest vision exercises for stroke patients.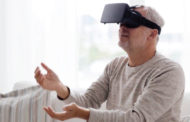 Did u know that only 10% of the stroke survivors have recover completely?
Yes, unfortunately, 90% of the stroke survivors suffer from physical disability even after recovery. Due to limited mobility after a stroke, patients lose their independence and quality of life if they do not continue therapy or recommended exercises. A new form of therapy for stroke patients has emerged through video games. Let us take a look at it.
Do video games help in therapy for stroke patients?
A study conducted by Gustavo Saposnik, Director of Stroke Outcomes Research at St. Michaels's hospital in Toronto revealed this.
11 stroke victims with weakness in their arms could reach out and grab objects quickly after 2 weeks of playing active video games.
In contrast, 11 stroke victims who played card or block games showed no improvement.
This study proved that video games could definitely improve the motor function of stroke patients.
How video games help in therapy for stroke patients?
Video games offer a challenging environ that induces the stroke patient to perform certain motor functions repeatedly even without his knowledge, thus improving brain activity and also exercising the muscles of the weak limb. These video games for stroke patients enhance the neuroplasticity of the brain and help it to reorganize itself to form new neural connections.
Types of video games for stroke patients
Video games have now become a part of the stroke rehabilitation centres and stroke support programs .
Gaming devices are of different types like a wand to sweep across or a glove with specific sensors to measure palm, wrist or finger movements.
A novel gaming workstation for stroke patients called Saebo-Rejoyce helps them to practise gross and fine motor skills using grip and pinch patterns.
Games for stroke patients include
Recovery Rapids – this "at-home video game therapy " helps the stroke patient to exercise his affected arm without using the strong one.
Limbs Alive Circus challenge– this interesting games helps the stroke patient to control the circus performer using both the hands and is ideal for hemiplegic patients recovering from a stroke.
Futuris Rehabilitation Gaming system – this VR game developed by Pompeu Fabra University used reach and grasp techniques in stroke recovery and helped patents to gain control of their upper extremities.
The University of Michigan's Stroke Rehabilitation Program uses games like Battlefield 4 and Rocket League to engage stroke patients.
The Ohio State University's Wexner Medical Center has developed a #D gaming system for stroke patients. In this video game, the patient is immersed in a river canyon and has to row or paddle to get out of it. This involves repeated use of the affected arm , improving its motor function.
Why Video Games are effective in therapy for stroke patients?
Video games are effective in therapy for stroke patients because they
The video game builds up an excitement urging the patient to play harder by moving their limbs involuntarily. the excitement also triggers the brain cells increasing neural activity which helps in faster stroke recovery.
Employs repetitive movement
The game simulates an environ which requires the patient-gamer to perform some repetitive tasks. This repetition of tasks only serves to improve the brain's activity and enhances muscle strength and nerve coordination. Patients tend to play these games without being bored and this forms a routine of regular brain and limb exercise which is a must for stroke patients.
These video games for stroke patients are very convenient as they can be downloaded on a desktop or even a tablet and played at home.
Video games offer an affordable alternative for stroke patients by helping them to continue stroke treatment at home and avoid hospitalization.
Video games provide new hope for stroke patients through improved neural and motor functions.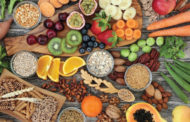 Like twins, diabetes and hypertension go hand-in-hand. 2 out of every 5 persons with diabetes suffer from high blood pressure as well. A study of Harvard's T.H.Chan School of Public Health across 1.3 million Indian adults revealed that the rates of diabetes and hypertension are high among the middle-aged and elderly adults. 6.1% of women and 6.4% of men had diabetes whereas 20% of women and 24.5% of men had hypertension.
Blood pressure and stroke are closely related as hypertension increases the risks of stroke, heart attack and complicates diabetic issues. The sole solution to curbing both these lifestyle diseases is diet. Switching to a diet plan with healthy foods to control diabetes and blood pressure is the call of the day.
Foods to control diabetes and high blood pressure
Grains- 6-8 servings per day
Have whole grain bread, brown rice or whole wheat pasta.
Avoid adding butter or cheese dips and sauces.
Grains have lots of fibre and are low in fat.
Vegetables- 4- 5 servings per day
Have plenty of vegetables – fresh or frozen.
Tomato, broccoli, peas, carrots and greens are rich in vitamins and minerals.
Fruits- 4- 5 servings per day.
Consume fruits along with meals, as a snack and as dessert.
Eat fruits unpeeled like apples, guavas etc.
Drink only unsweetened canned juices.
Dairy- 1-2 servings per day
Have skimmed milk, low-fat yoghurt and cheese.
Lean meat and fish- 4-5 servings per day
Have only trimmed poultry and meat without skin and preferably baked or broiled.
Have omega-3 rich salmon, tuna and herring fish.
Nuts and legumes- 4-5 servings per day
Nuts are rich in good fats but high in calories. Have them in moderation.
Tofu and tempeh which are soy products are good alternatives to meat.
Fats and oils- 12- 2 servings per day
Limit the use of milk, butter and cheese.
Avoid trans-fat found in baked goods and lard items.
Sugar
Swap sugar for artificial sweeteners but use them in moderation.
Limit the intake of jams and juices or carbonated drinks with added sugar.
Sodium
Sodium is the main culprit that increases the risk factor for stroke.
Avoid adding salt while cooking pasta or cereal.
Try sodium-free flavourings instead of salt.
Add some seasoning to replace sodium like citrus zest, oregano, ginger, rosemary, cumin, garlic or basil.
Reduce sodium intake to half.
Diabetes and stroke recovery
Having diabetes increases the risk factor of stroke by 15%. The body's ability to process blood sugar determines the risk of stroke. Once the food consumed is broken down, glucose enters the bloodstream to reach the cells to give energy. Insulin is responsible for the entry of glucose into the cells. Diabetes patients have a deficiency of insulin which hampers this process.
In Type1 Diabetes, insulin generated is inadequate while in Type 2, the insulin is not used properly. In both these case, the blood glucose level rises preventing it from reaching the cells as energy.
This blood glucose build-up causes clots to form in the neck and brain, blocking the flow of oxygen and thereby inducing a stroke. This is why diet regulation is a must for curbing diabetes and for stroke recovery.
A nutritious diet, regular exercise, abstinence from smoking and alcohol and reduced intake of salt and sugar can keep both diabetes and blood pressure at bay. Adopt a healthy diet with foods to control diabetes and hypertension to lead a hearty life.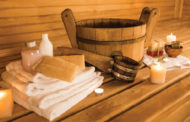 Finland is the land of a thousand lakes and a million saunas!  Unbelievable but true,  Finland is a land of 5.3 million people and 3.3 million saunas. Saunas can be found in homes, offices, hotels, factories ships and even in underground mines.
Why is the sauna so popular? – because according to the Finns, "a Sauna is a poor man's pharmacy!". Yes and this has been endorsed by neurologists that Saunas reduce the risk of stroke. How? Let us take a look.
Do Saunas help to reduce the risks of stroke?
A stroke is an emergency medical condition where the blood supply to the brain may be temporarily or permanently cut off, proving it fatal. Brain stroke symptoms like the face drooping on one side, a weak arm, slurred speech etc. Such risks of a stroke can be voided by regularly relaxing in a sauna.
Researchers from the University of Bristol in the UK studied 1628 patients of average age 63, for 15 years. None of these patients had suffered earlier from a stroke. They were questioned regularly on their lifestyle habits like their alcohol intake, exercise, weekly saunas etc. After 10 years, the results published in the Neurology proved to be an eye-opener.
In that decade, 155 people had suffered from a stroke.
Those who take one sauna per week had a rate of 8.1strokes/1000 person-years.
For those who took 2-3 saunas, the rate dropped to 7.4.
But those who took 4-6 saunas were the luckiest with the lowest rate of 2.8
To sum up, patients who took 4-7 saunas a week suffered 60% less from stroke than those with one per week.
How do Saunas help to reduce the risks of stroke?
Saunas help to reduce the risks of a stroke by
lowering the blood pressure
decreasing inflammation
reducing arterial stiffness
enhancing blood flow.
All this is achieved in a Sauna by increasing the temperature of the body and make the person sweat it out. Sweating is the best way to cool the body and eliminate toxins, excess salts and waste from the body.
Stroke Prevention tips
With age, declining health increases the chances of a stroke. Here are some Stroke Prevention tips to help you combat this ailment better.
Lower blood pressure by reducing salt in your diet to about half a teaspoon a day.
Avoid fatty foods like cheese, ice cream and burgers.
Abstain from smoking and drinking.
Eat fruits and vegetables every day along with whole grains and low-fat dairy.
Reduce weight by limiting intake to 2000 calories a day.
Increase exercise
Check for atrial fibrillation if you experience breathlessness or heart palpitations.
Keep blood sugar under control.
Identify the warning signs of a stroke like drooping face, slurring speech and limp arms and rush to the doctor immediately.
Stroke Support Programs
Almost 25% of the patients who suffered a stroke experience Post-Traumatic Stress Disorder (PTSD). After recovering from a stroke attack, the patient feels disoriented and depressed and unable to continue life normally. This is called PTSD and is characterized by constant nightmares and flashbacks, persisting anxiety and fear, insomnia etc. Stroke victims also feel depressed and lonely after the attack and can be greatly helped by Stroke Support Programs .
Stroke Support Programs enable stroke survivors to interact with stroke patients and share their experiences. This helps the stroke victims to connect with the situation and helps them to cope with the consequences of stroke efficiently.
Stroke is a sudden medical emergency that disables a person's life. Let us help stroke patients handle life better through our awareness and understanding.