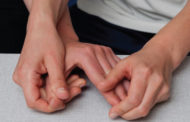 Strokes are regarded as life-threatening and it would take a considerable amount of time to get recovered post a stroke. Most of the people who have survived a stroke or their relatives often scout around the internet to find a suitable way to get recovered from a stroke without facing further health complications.
A stroke could leave a person with restricted mobility if not the long-term physical disability. It is essential to know and react post a stroke in order to recover faster. As it is a medical condition that occurs after the blood supply to the brain is completely or partially blocked by a clogged artery, that particular part of the brain gets damaged leaving the impact on the legs and arms of the person. In extreme cases, it could even lead to death.
Natural remedies such as acupuncture, rehab exercises are considered as some of the effective ways to escape from the clutches of stroke. These remedies do not contain any harmful side-effects compared to allopathic medicines. Here are few natural remedies to help your loved ones in stroke recovery.
Rehab Exercise to treat Spasticity:
Spasticity is a medical condition which is caused due to the persistent contraction of muscles in our body. In such cases, the brain will not be able to control the muscles. In order to ensure proper functioning of the brain, rehab exercise is highly recommended. This exercise helps the person to restore the muscle communication ability.
Acupuncture:
Acupuncture is an alternative healing technique which is commonly practiced by the healthcare professionals. It is one of the oldest means of healing technique in which needles are inserted into your body, thereby stimulating energy flow throughout the body. It is undoubtedly one of the best natural remedies to recover from a stroke.
Probiotics:
Recovering from a stroke is a difficult task and required patience and commitment without any emotional distress. Probiotics could be the best option to enhance the mood of the individual. Taking probiotic diets such as yoghurt, tempeh and miso, is highly recommended.
Fish oil and Garlic:
Regular intake of fish oil will help in reducing the inflammation, which occurs in the arteries. It is very effective in bringing down the level of cholesterol as well as triglyceride.
Garlic is yet another natural remedy which significantly reduces the cholesterol level and boosts the level of HDL Cholesterol which is a good cholesterol.
Stroke Support Programs
Awareness is the key to handle any medical condition. Nowadays, numerous stroke support programs are organized by the health NGOs in order to spread the awareness of this life-threatening disorder. Other activities include establishing stroke recovery units in all cities to help and conduct community awareness programs related to the prevention of stroke.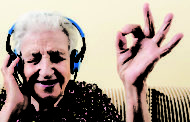 Stroke is one of the life threatening diseases, which is primarily caused due to the insufficient supply of blood to the brain cells. According to a research conducted by some of the renowned scientists across the globe, they discovered that the Music therapy plays a pivotal role in treating those individuals who have undergone a stroke. Music therapy is one of the effective ways, which ensures a speedy recovery of individuals who have suffered a stroke.
Music therapy also helps in the enhancement of quality of life of an individual. Recent studies have also revealed that a combination of both music therapy and standard medical treatment helps in minimizing the risk of strokes in the future.
What is the role of Music therapy in preventing strokes?
A team of researchers who hail from Finland discovered that those stroke patients who have listened to music regularly for a period of about six months have shown signs of improvement with a remarkable increase in the verbal memory and there has been a sharp decline in emotional factors such as depression and confusion.
Listening to mellifluous music helps in the brain development and stimulates the functioning of brain cells. They have also proved that rhythmical music enables the stroke patients to enhance their mobility and boost the metabolism rate. Take for example: Playing a drum for a certain period of time helps in the movement of arms and legs.
Music therapy is also very helpful in the improvement of cognitive and increases problem-solving abilities along with logical thinking. Singing and chanting prayers are highly recommended to refine an individual's speech and communication skills.
What is the role of Yoga in the prevention of strokes?
Yoga is the second-best exercise, which helps in reducing risk of strokes. Yoga is a blend of various postures, inhalation and exhalation along with meditation. Some of the major benefits of indulging in yoga are that it helps in improving the quality of life of an individual and thereby enhancing the mobility.
Before resorting to yoga, you need to consult either a physical therapist or a doctor to make sure whether this exercise is suitable for you. There may be certain yoga postures, which might affect your health. Savasana and Pranayama are some of the exercises, which are usually recommended by the physical therapists for the stroke patients. It helps in the proper functioning of brain cells and helps in recovering from strokes in the future.
How to prevent stroke?
Apart from Music therapy and yoga, some of the best ways to reduce the risk of strokes are listed below:
Maintaining the blood pressure level— It is one of the major causes for triggering strokes.
Try to lose a considerable amount of weight by regulating your diet.
Try to regulate the intake of alcohol and drugs.
Music therapy and yoga is indeed one of the best ways to prevent strokes in the future.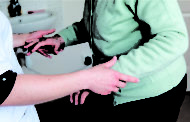 Stroke is a serious disorder. Recovering from a Stroke is a long, step by step process. Your body will never be the same after a Stroke. Your whole life will change due to the common direct and indirect effects of Stroke. It is highly advisable for everyone to get prior medical attention if seen the warning signs of a Stroke. After a brain Stroke treatment, patients will undergo a series of therapeutic treatments to overcome the effects caused by the Stroke.
Despite all the treatments and therapies, there are certain aspects that will keep on bothering the patients for a lifetime. Here are few long-term effects of Stroke on its survivors.
Pain
A Stroke causes a lot of pain. There are various therapies to control pain in the Stroke Support Program. Stroke causes many muscle problems like spasticity that leads to multiple muscle ache in hands, neck and face. These pains are not permanent; they may occur occasionally. With the help of proper physiotherapy treatment, patients could keep their pain in check.
Weakness
Stroke always takes a toll on your body. Mostly because it affects one half of your body. In worst cases, it causes the half of the body to paralyze. So it is very difficult to keep up the balance between both sides of the body and it weakens the overall control of the body. The patients may feel weaker than before the event of Stroke due to this condition affects particularly one half of the body. They even find difficult to chew, speak and swallow; this may increase their suffering after the Stroke. It will take several months for the patients to regain control of their body and to eradicate the weakness completely.
Memory
Stroke is a major brain issue. It simply plays games with your memory. Stroke causes short-term memory loss. It makes you forget small things like latest incidents, names, new faces, a small piece of information, etc. People affected by Stroke will also have trouble remembering the next word or sentence while speaking which often leads to the condition of stammered speech. They will also have improper brain – speech coordination.
Dizziness
Stroke mainly affects the nervous system of the body. The survivors may feel light-headed while recovering from a Stroke. Off – balance nature of your body after Stroke will often cause a sense of dizziness, migraines, sometimes nauseating and spinning. These symptoms will vanish as soon as you regain your body's balance through proper physical training and Stroke support programs.
Vision
Stroke also affects the optical nerves of the eye, causing various vision problems. Stroke patients will find difficult to regain clear vision in the eye of the affected part of the body. It also causes colour blindness, double vision, blurred vision, loss of visual field or complete loss of vision. Through proper concentration on eye exercises during therapy, you can easily turn your vision problems back to normal after a Stroke.
Mood Swings
The patients will sometimes experience mood swings during the process of recovering from a Stroke. They seem happy and suddenly they feel sad. They seem pleasant for a while and then they will get angry.  These mood swings are common among the Stroke patients because of the nature of the disease. Through exclusive brain support programs, patients can learn to control their mood swings and prevent them for good.
Emotional Problems
While recovering from a Stroke, patients might feel depressed or stressed all the time. One can even notice certain changes in their normal behaviour also. They may seem off for sometime, an absence of mind, lack of interest in everything. These are all the aftermath of a Stroke. In Stroke support programs, there are various refreshing activities that will relish the patients and helps them to live a normal life.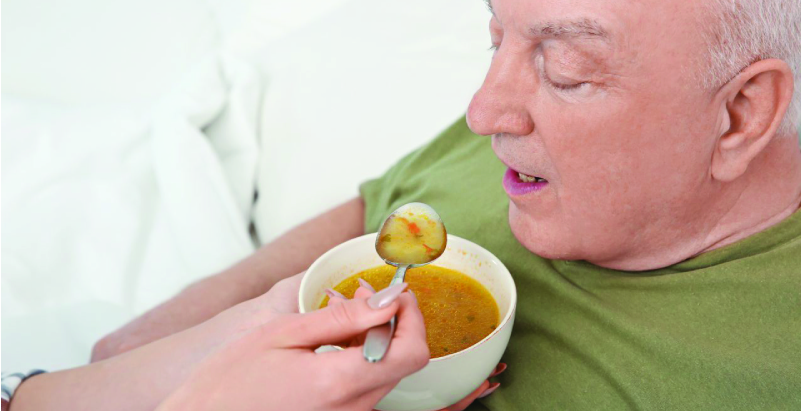 The incidence of cardiovascular diseases is on the rise. The transition of food habits from natural to processed food, sedentary lifestyle and lack of health awareness has contributed immensely towards lifestyle diseases like 'Stroke'.
What is a stroke?
A stroke occurs when an area of the brain gets deprived of blood and the brain cells begin to die. It is life threatening condition, caused by a blocked artery (ischemic stroke) or the leaking or bursting of a blood vessel.
Stroke – The Disease Burden
As per the world data, cerebrovascular diseases attribute to around 6.15 million deaths, out of which 87% of stroke deaths are reportedly from low or middle income countries like India. In recent two decades, India has witnessed a remarkable economic and social growth. The socioeconomic surge has also induced a transition in the disease burden of the country from infectious and nutritional diseases towards lifestyle diseases like hypertension, diabetes, stroke, obesity, etc.  Data from recent years have shown a consistent trend; predicting the stroke cases in India upto one million per year.
How does diet help in preventing stroke?
Diet has a linear impact on the blood pressure and cholesterol level in the blood, which is further related to the risk of stroke. There are also other mechanisms inside the body like insulin resistance, thrombosis, inflammation, lipid peroxidation etc., which also get affected by the nutritional intake and contribute to stroke.  Studies have proved that a properly regulated and planned diet can decrease the risk of stroke by 19%.
What to eat to reduce incidence of stroke?
Fruits and vegetables
The adequate consumption of fruits and vegetables can lower the risk of stroke. Fruits and vegetables are loaded with plenty of micronutrients and antioxidants that can decrease the process of lipid peroxidation. This finding has been confirmed by a meta-analysis (a study in which results from many studies are combined) in which the risk of stroke was reduced to 21% in the group with the highest intake of fruits and vegetables compared to the group with a minimum intake of fruits and vegetables.
Tree nuts and peanuts
Tree nuts and peanuts are also rich in nutrients like polyunsaturated fatty acids, fibre, antioxidants, arginine, and other phytochemicals. Further a good intake of nuts is also associated with decreased risk of risk of hypertension and diabetes. Most guidelines suggest that three to four servings of nuts are ideal for stroke prevention.
Legumes
Legumes such as clover, peas, beans and chickpeas are another class of food with high protein, fibres, folate and micronutrients. With a known lipid lowering effect legumes have the capacity to boost cardiac health.  In a meta-analysis, which included data from 11 clinical studies, it was revealed that the intake of legumes lowered total cholesterol, LDL cholesterol, and triglycerides by 7%, 6%, and 17%, respectively without any major effect on body weight.
Fish
The inference for fish consumption for the prevention of cardiovascular diseases dates back as 50 years ago, following which many studies have been done to prove the same. A significant decrease in the risk of thrombotic stroke (relative risk, 0.49; 95% confidence interval, 0.26-0.93) was observed among women who ate fish at least two times per week compared with women who ate fish less than once per month.
Food rich in potassium
Eating potassium rich food like potatoes, fruits, prunes, and raisins can also help in stroke prevention.  In the United States, a follow-up study conducted on health professionals showed a 38% risk reduction in study participants who had nine servings of potassium rich food that compared to participants were on just four daily servings of the same food. Particularly, among women potassium intake has been significantly associated with decreased risk of stroke.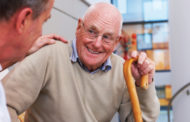 A 'stroke' is a disease which occurs when the supply of blood to the brain is blocked or interrupted. In other words, a blood vessel present within the brain ruptures causing serious damage to the blood tissue. It is an illness which requires immediate medical emergency and adequate treatment should be sought at the earliest. Stroke is considered as the fifth main cause of death in the United States. It is estimated that about eight lakh people are affected by strokes within every forty seconds each year. Some of the common types of strokes are:
Ischemic strokes
Hemorrhagic strokes
Transient ischemic strokes which is sometimes referred to as 'mini-strokes'.
What are the signs and symptoms of stroke?
A stroke often occurs without any specific time. We can't exactly predict when it strikes. Some of the major symptoms of stroke are as follows
Confusions such as experiencing trouble while speaking
Severe headache
Vomiting sensation
Numbness and inability to move certain parts of the body like face, arms or legs.
Blindness
Dizziness
What are the stroke risk factors?
A stroke is influenced by numerous factors. Some of them are discussed below:
Risk factors which you cannot control
Age: – When an individual gets older, there are higher chances of strokes.
Stroke is commonly found among men.
Genetic factors
Diseases like diabetes and transient ischemic attack.
High blood pressure is believed to be one of the primary causes for a stroke. It could lead to rupture of blood vessel walls and ultimately results in a stroke.
Stroke is also influenced by high cholesterol.
Smoking also increases the risk of having a stroke. It could lead to an increase in blood pressure and reduce the supply of oxygen in the blood.
Obesity or over-weight increases the risk of stroke. Accumulation of body fat could lead to high blood pressure, high cholesterol and Type Two Diabetes.
Intake of alcohol : –
Excess intake of alcohol increases the risk of stroke.
Sedentary lifestyle : –
Lack of healthy diet and exercise may lead to stroke. It is highly recommended to take adequate exercise and at nutritious foods which could mitigate the chances of having a stroke.
How to prevent stroke?
It is highly recommended to take regular exercise and indulge in aerobic activities to lower your weight.
Cut down the intake of alcohol by drinking five ounces of wine or 12 ounces of beer per day.
Avoid foods which are rich in sodium content. It could contribute to diseases like diabetes and kidney diseases.
Consume healthy and nutritious diets such as whole grain, high-fiber foods and fish.
It is highly recommended to avoid low-fat dairy products
If all the above mentioned tips are taken into consideration, you can reduce the risk of stroke to a great extent.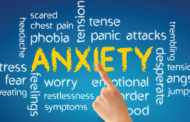 What are anxiety symptoms or panic attack?
Anxiety is one of the most common psychological factors affecting the global health and is associated with complex presentations. The clinical signs and symptoms of panic disorder are very similar to coronary heart diseases like stroke and heart attack. Anxiety attacks can occur as a result of sudden exposure to emotional or psychological trauma or a result of persistent tension or fear. Anxiety attacks are often too sudden, but within a short span it leaves the victim collapsed.
What happens when a panic attack occurs?
A panic attack occurs as a result of the body's natural response of 'fight or flight' triggered under stressful condition. This body mode induces the release of the hormones 'adrenaline', which further leads the victim experience various physical changes like sweating, trembling or shaking, sensations of shortness of breath, feelings of choking, palpitations, pounding heart, and fear of dying.
How is panic attack different from stroke?
Although panic attacks are stressful they generally do not cause any harm to the body. On the other hand, stroke is a medical condition caused by occlusion or rupture of a blood vessel in the brain and is a medical emergency.
What are the anxiety symptoms that are similar to stroke?
Tingling Sensations and Numbness in Hands and Feet
Due to the constriction or the narrowing of the blood vessels, secondarily to the release of the adrenaline, the blood flow of the body gets compromised. This leads to tingling sensation and numbness in the hands and feet. This finding coincides with the onset of stroke, which also results in an inadequate blood supply to the body parts and the victim experiencing numbness of the limbs.
Disturbed and Altered Vision
Anxiety can attribute to alteration in visionary senses as well. The elevated levels of adrenaline in the blood lead to the dilation of pupil and subsequently increased sensitivity to the perception of light. This triggers episodes of vision disturbances including blurred vision, double vision or no vision. Similarly in stroke, the damage to the brain cells also induces visual alterations.
Onset of Headache
The release of adrenaline during the panic attack also leads to muscle contraction. This further generates tension in the body parts including shoulder, neck and head, which further induces the onset of headache in the person. Headache can also be attributed to the anxiety, which causes constriction of the blood vessels supplying the brain, leading to inadequate blood flow and a subsequent onset of headache. This common presentation of headache during stroke is due to the insufficient oxygen supply to brain cells which results in headache.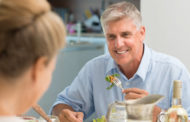 One of the major causes of saviour illness and long term physical impairments prevalent in the aged community can be attributed to 'Stroke'. A Stroke is a medical condition that occurs due to shortage or interrupted supply of blood to the brain. This in turn causes deprivation of oxygen and nutrient supply to the brain cells creating extensive damage, which may subsequently, even cause their death. A stroke may arise due to two reasons –
A blocked artery causing an 'Ischemic Stroke'. A Transient Ischemic Attack (TIA) causes a temporary blockage blood supply to the brain but does not cause permanent damage.Bursting or leaking of blood vessels leading to a 'Haemorrhagic Stroke'.
There are numerous neuro-protective drugs and diets that provide the required healing after a stroke. Simultaneously there are proactive measures that may be taken for preventing a stroke from occurring itself through foods and health supplements.
Stroke Risk Factors
Health conditions like increased blood pressure, diabetes, high cholesterol levels( high "bad" cholesterol(LDL)/ low "good" cholesterol(HDL) )
People with diseases like Atrial Fibrillation, Atherosclerosis or Carotid Artery disease or a family history of these conditions.
Unhealthy Lifestyles with little/ no exercising and Smoking habits
Obesity/Over Weight issues
Imbalanced and unhealthy diet that has more trans-fat, cholesterol, sodium and sugar
Age related factors wherein the risk of stroke potentially increases after age of fifty five years. Also, its probability of occurrence becomes more with each additional decade of life.
Symptoms of Stroke
Major symptoms that depict that stroke has occurred include-
Drooping in the face including uneven smile
Difficulties in speech(slur/incomprehension/inability to respond to questions or even repeat a simple sentence)
Physical weakness in the arm including any signs of numbness particularly on one side Other symptoms include
Blurred vision/involuntary eye movements
Paralysis/Numbness/Pricking sensation in any body part
Dizziness/Loss of balance in walking(vertigo)
Unusually high headache
Mental confusion/loss of memory/changes in behavioural patterns
Inability to speak, slurred speech
Difficulty in swallowing
Stiffness /rigidity in muscles
If any of these symptoms occur, it is crucial to rush that person to a hospital as soon as possible for ensuring prompt treatment to prevent permanent thereby saving a life or preventing long time disability.
Food for Stroke Patients
Stroke results in physical disabilities, speech difficulties and/or cognitive problems. It is interesting to note that stroke recovery timeline for each patient is different and depends on its intensity, compliance to rehabilitation mechanisms and their own self-motivation. However, apart from prescribed medication, food plays an enormous role in reducing the risk factors and can even improve the body's ability in healing after a stroke. Details are enumerated here-
Vitamins
Vitamin C (Ascorbic acid) plays the dual role of enhancing both body immunity and protects arteries from further damage after a stroke occurs. Also it reduces plaque accumulation thereby preventing subsequent attacks.
Vitamin B(Niacin) helps recover brain functions after stroke and increases good cholesterol levels
Co-enzyme Q 10 that has anti-oxidant properties and reduces tissue damage in strokes and prevents cardio vascular diseases thereby sustaining subsequent attacks.Mineral supplements of Selenium boosts immunity in the body and brain so that it can heal to its maximum ability post stroke occurrence. It is found in flaxseeds, salmon and mackerel. Deficiency of Selenium causes increased plaque in arteries thereby increasing probability of stroke.Omega 3 fatty acids (as in fish oil) reduces triglyceride levels, decreases mortality risks after heart attacks, prevents development of new plaque deposits in arteries and decreases inflammation enabling healing process.
Vitamin B12, Vitamin D, Proteolytic enzymes and Probiotics also aid in quick recovery from stroke. As a precautionary measure, physicians must be consulted before these diets and supplements are taken.
Conclusion
Recovery from stroke could involve a combination of medication, physical and occupational therapy, speech-language pathology and a balanced diet of whole grain foods and diet supplements which make body healthier and takes recuperation to higher levels.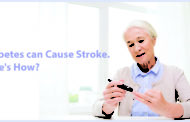 Stroke occurs when blood supply to the brain is either reduced or stopped, or if the blood vessel supplying oxygen and glucose to the brain tissue gets damaged resulting in brain tissue's death. Compromised blood supply to brain for more than three minutes may lead to death of tissue in that particular area of brain and may cause disability or even death. Sometimes the underlying medical conditions increase the risk of stroke. Keeping such risk factors under control and making necessary changes in diet and lifestyle, one can prevent a stroke.
Common risk factors for stroke are:
High BP(greater than 140/90 mm hg)
Uncontrolled diabetes
High total cholesterol (greater than 200 units)
Atrial fibrillation (irregular heart rhythm)
Circulation problems such as carotid and /or coronary artery disease
Smoking
Alcoholism
Family history of heart disease
Obesity
Stress
Sedentary life.
People with diabetes are two to four times more susceptible to have stroke than people without diabetes and are also more prone to develop other heart and kidney diseases. Diabetes is a condition characterised by Hyperglycaemia i.e. increased blood sugar levels. The Fasting normal blood sugar levels are 90-110 mg/dl of blood and the Postprandial count (blood sugar levels taken two hours after meals) should be less than 140 mg/dl. Pancreas in the body is responsible for production of hormone Insulin, it is Insulin with the help of which glucose enters cells and provides energy. In Diabetes, the pancreas fail to produce insulin in the right amounts due to which the cells do not receive enough glucose whereas the sugar levels in the blood increases. Over time, this increased blood sugar level increases the tendency of blood to form fatty deposits or clots on the inside of the blood vessel's walls which leads to Atherosclerosis of blood vessels of the neck and brain, thus directly increases the chance of stroke.
Two common types of stroke:
Ischemic stroke: It is estimated that 80% of all strokes are Ischemic strokes. It occurs when the artery supplying oxygen rich blood to the brain is blocked either due to presence of clot or fat deposits on the inside of vessel. It can be further divided into two types:
Thrombotic stroke
Embolic stroke.
Haemorrhagic stroke: It occurs when blood vessel ruptures inside brain causing increased intracranial pressure (increased blood pressure inside skull), responsible for damaging cells and tissues in the brain.
The best way to prevent a stroke is to control the risk factors and adapting a healthy lifestyle by maintaining a healthy blood pressure, blood sugar levels, blood cholesterol levels and keeping the weight under control. If it occurs even after prevention and mild stroke occurs then mild stroke treatment involves:
Medication with Antiplatelet and anticoagulant drugs such as Aspirin and Warfarin are given intravenously in the first 3-4 hours (after onset of symptoms), that acts as clot dissolving agents to improve the blood flow to the brain.
If the medication alone doesn't improve the condition then surgical intervention for Carotid Angioplasty and Stenting may be required for clearing the carotid artery of any fatty deposits and plaques.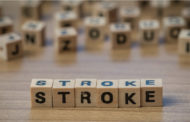 What is a Stroke?
A stroke, or "mind assault," happens when blood dissemination to the cerebrum comes up short. Cerebrum cells can pass on from diminished blood stream and the subsequent absence of oxygen. There are two general classifications of stroke:
those caused by a blockage of blood stream and
those caused by dying
Here are 6 solid propensities to lessen the chances Stroke Disease after 60
High circulatory strain
Hypertension is an exemplary hazard factor that occurs in the elderly. In any case, the impact is more grounded in senior ladies. Hypertension regularly adds to stroke. Accordingly, if that happens, it is essential to get looked at, audit your family history, and continue best of it.
Ride a bicycle for 20 mins day by day – physical activity for stroke
The elderly can ride a stationary bicycle for 20 minutes day by day. Research has demonstrated better wellbeing conditions if so are finished.
Eat off littler plates – and don't skip breakfast (healthy eating plan)
Research demonstrates that being fat builds the odds of having a stroke identified with a blood coagulation by 64%, so eliminating high-fat nourishments, eating more fiber and getting your five leafy foods a day would all be able to help diminish stroke hazard. Eating will influence you to feel more beneficial and stop you eating amid the day, the Stroke Association brings up.
Don't be terrified to look for help for stress and melancholy
In spite of the fact that the circumstances and end results connection between stress or melancholy and stroke isn't clear, these psychological well-being conditions do appear to go about as markers, particularly in the elderly. Individuals with melancholy are about twice as liable to have a stroke. Ensure you're seeing your specialist about some other conditions you may have that expansion the danger of stroke, including coronary illness, diabetes, elevated cholesterol and unpredictable pulse.
Know your hazard.
Studies demonstrate that the quantity of ladies who have heart assaults increments drastically, particularly after menopause. Be that as it may, fortunately you have the ability to lessen your hazard, and on the off chance that you do show at least a bit of kindness condition, there is bounty you can do to oversee it. An awesome place to begin is by taking a wellbeing checkup. It just takes a couple of minutes and alongside your outcomes, you'll get an activity design. Consider it a modified manual for enable you to accomplish your wellness and sustenance objectives, and live heart brilliant.
Know your numbers –Reduce stroke risk factors
Knowing the numbers that affect your heart is a critical stride toward solid living. Here's a snappy diagram of the numbers you have to know and your objectives. Make sure to converse with your specialist to perceive how your present numbers measure up.
Add up to cholesterol under 200 mg/dL
HDL (great) cholesterol 50 mg/dL or higher
LDL (terrible) cholesterol under 100 mg/dL
Triglycerides 150 mg/dL
Circulatory strain under 120/80 mm Hg
Body Mass Index under 25 kg/m2
Abdomen periphery under 35 in.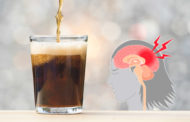 The two common age related diseases – stroke and dementia. Though these two medical conditions are common in the elderly, there are certain other factors that attributes to these two diseases such as diabetes and some of the food and lifestyle habits. It is an irony that sometimes diabetic medications and sugary food substitutes may lead to other medical conditions. Few to mention would be insulin, though the perfect medicine for diabetic control leads to obesity, a root cause for all ailments. Hence doctors advise an early detection of diabetes that can be controlled with pills. Another common known fact is diabetic patients are reluctantly prone to usage of artificial sweeteners which worsens many medical conditions in patients. Doctors strictly condemn the usage of artificial sweeteners encouraging fruit sugars as a substitute.
Does artificial sweetened drinks have an impact on stroke and dementia?
Well, the debate is still ongoing. Researchers have not proven with any clear evidence that artificial sweetened drinks cause stroke and dementia. But, they never deny the fact that person drinking more than one can of artificial sweetened drinks has higher risk of stroke and dementia –  three times more than a person with other causes. Thus, doctors always advice to drink more water than artificially sweetened drinks artificial sweeteners are produced naturally from fruit substances and synthetically produced through chemicals such as sucrose, etc. Today soft drinks, sweets, chocolates, beverages are sold as diet products that contain a mix of artificial sweeteners which are injurious to health.
So let us discuss on certain foods and exercises to handle stroke:
Food for stroke patients
Avoid high salt and high cholesterol foods
Eat more fruits and vegetables around 5-7 servings a day.
Add breads baked from whole grains and cereals rich in fibre.
Above all do not miss breakfasts.
Diet always handshakes with exercise to remain healthy. Here are few exercises for stroke patients:
Trunk rotation: place your right hand on your left thigh and rotate your torso to the left with your back and spine straight.
Lateral trunk flexion: lower your left shoulder on the left in a seated position.
Forward punches: Join your hands together in position parallel to the floor and give a forward punch. Repeat for 15 times in a sitting position.
Knee to chest: In lying position bring your leg to your chest holding with your hands. Squeeze your muscles when the folded leg is near your chest. Repeat 15 times with both legs.
Toe taps: In lying position, lift your leg bending your knee with your thigh in perpendicular position. Then slowly lower your leg and tap the floor. Repeat with both legs for 15 times.
Protect your dear ones with early detection of the following signs of dementia:
Short term memory
Depression and frequent mood swings.
Loss of interest in anything known as Apathy.
Normal routine difficulties where inability to perform daily chores such as managing usual tasks done before at ease.
Confused thinking and actions such as forgetting simple things, doing things repeatedly, forgetting familiar faces and places.
Experiencing difficulties to comprehend, following a conversation, keeping pace during any conversation.