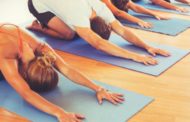 Parkinson's disease (PD) is one of the deadliest diseases which has no appropriate cure in this world. But, the symptoms and effects caused by the disease can be controlled with proper medications and a healthy lifestyle, that will drastically increase the lifespan of Parkinson's affected people.
Effects of Parkinson's disease
Parkinson's disease is a generative movement disorder that affects the motor system of the body. People with PD experience a sudden inconvenience with regular body movement during the advent of this disease. Then it gradually affects all movement of the body by inhibiting the mobility of hands, legs, and joints. People with PD struggle with sudden tremors, stammered speech, lack of coordination, difficulties in chewing and swallowing food, depression, hallucinations etc.,
Power of Yoga over Parkinson's disease
Rather numerous medical therapies for Parkinson's disease, Yoga therapy proves as the most effective methods for the people with PD to keep their problems at bay. People with PD should lead a most disciplined and controlled life in order not to live longer and that's what the yoga preaches, discipline and control. Practicing yoga will drastically improve the health conditions and it will prevent the symptoms of Parkinson's disease to step further.
Yoga brings self-confidence, strength, integrity, and calmness in the minds of the people, that will boost the self-confidence of the Parkinson's people
Yoga involves flexibility. It improves the spine, shoulder, hips and joint actions of the body which eases the movement in those areas and the limbs that are connecting those areas.
Yoga requires stability. Tremors can be controlled, sometimes completely eradicated with continuous and regular practice of yoga
One of a menacing problem caused by the Parkinson's disease is lack of balance and coordination. People with PD suffer a lot due to their instability during every occasion. There are certain 'Asana's in yoga that will boost the balance of the body and which will eventually lead to the cure of stability complications
Exercising with a regular and periodic movement of the body increases the mobility of the motor senses. Parkinson's patients can move their hands and legs freely without senses of tremors and glitches, also can munch their food properly
Practicing yoga regularly will raise the overall strength of the body. Standing in various positions while performing yoga will integrate the bodily functions and improves the muscular tenacity
Yoga not only heals physically but also mentally. Meditations will calm the mind and clear it from all stress and depression. People with PD should meditate every day to stay away from depression caused by the disease. It also helps the patient to sleep soundly every night and regulates the REM cycle properly
Parkinson's yoga exercises
There are comfortable techniques and asanas in yoga that opens the channel for the people with PD to take control of the affected areas in their body. Yoga's command over the Parkinson's disease is scientifically approved and widely appreciated by the doctors and therapists all over the world.
These are the most important asanas that the people with PD should follow and practice every day
Virabhadrasana, it will help to regain control of the legs and increase strength and stability of the entire body
Jathra Parivarthasana, it involves rotating of the hip which relieves tension all over the body and relaxes the muscles. It gives peace to the mind and body; makes them work in harmony
Tadasana, it involves standing straight with stretching the arms upward and breathing at regular intervals. The asana enables the motor controls of the body, relieve them from any perplexity and brings the balance
Urdhva Hastasana, it is the continuation of Tadasana. It involves joining of the hand stretched upwards and breathing at regular intervals
Uttanasana, it involves bending of the body and touching the floor. It increases the flexibility of the body which is very beneficial for the spine
Sapta Baddha Konnasana, it releases the stiffness of the legs and thigh regions. The asana also brings relaxation and reduces stress
Hearing soothing music or chanting mantras or ohm while doing the asanas will generate more positive vibrations and fasten the process.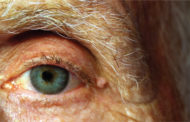 Parkinson's disease is a chronic, progressive neurological disorder caused by death of Dopaminergic neurons in area of brain known as Substantia nigra, responsible for production of dopamine. This depletes the level of dopamine in areas of visual cortex and some cells of retina as well which may lead to problems such as blurred vision, dry eyes, double vision and sometimes visual hallucinations also.
The most common eye problems and vision difficulties found in patients with Parkinson's disease are:
Visual motor disturbances
Blurred vision: Difficulty in movement of eyeballs can impair the ability to keep track of objects travelling towards or away from the person and causes ''Blurred vision''. Blurred vision can also occur as a result of side effects of medication (Anticholinergics).
Double vision.
Dry eyes: Normally an individual blinks about 16-18times/minute. But in PD the blink reflex may decreases up to 1-2 blinks/minute. This can dry the ocular surface and may lessen the production of protective tear film which can lead to ''Dry eyes''. Because of reduced blink reflex people with PD often have a blank stare on their face.
Apraxia: It is an inability to open eyes voluntarily which can be treated with lid crutches or lid tape that can help to hold the eyelids open.
Patients with PD can often complain of trouble reading because of blurred/double vision.
Blepharospasm and Blepharitis: Blepharospasm is spasm in eyelid which may lead to excessive blinking. Blepharitis is inflammation of eyelids. Both can worsen the symptoms of dry eyes.
Excessive watering and tired eyes are also observed.
Sensory deficits:
Dysfunction of Dopaminergic receptors in retina (responsible for processing and perception of colour) may lead to decreased or loss of contrast of sensitivity in some people.
Altered colour vision is observed. Sometimes colour blindness to yellow- blue colour can also be noticed.
Spatio-Visual judgement is impaired which leads to difficulty in judging distance or space around or between objects which may make walking more difficult.
Visual hallucinations: These are more common in chronic severe PD patients who can often complain of flickering lights, objects, people or animals
Vision difficulties due to Medication:
The commonly known effects of Parkinson's disease is ''Dyskinesia'' that is abnormal involuntary movements of body which sometimes can occur because of medication as well, if used for many years and may become a cause of blurred vision and visual hallucinations. In such situation, medication adjustment can help relieve or reduce the severity of symptoms.
Age related eye problems in PD:
Some visual problems can occur as a part of aging, irrespective of PD or not. These include:
Glaucoma: It is elevated pressure in eye, which may lead to loss of vision. Glaucoma in PD patients can occur as a result of side effect of Anticholinergic medications and L-Dopa.
Cataract: It is clouding of lens of eye leading to blurred or double vision. Laser eye surgery is proved to be effective.
Macular degeneration: Macular degeneration in retina can severely affect the vision.
Preventive measures:
It is very important to reach the root cause of the vision disturbances. Sometimes people with PD can have other medical conditions which may be responsible for vision difficulties and it is not always PD that is causing vision problems.
The first and foremost step in the management is the accurate and thorough eye and vision examination and correction of refractory errors (if any).
It is very important to be aware of medication's dosage, effects and side effects as sometimes they can affect vision and may exacerbate hallucinations.
It is advisable to have two pair of glasses one for distance and other for reading in preference to bifocal lens. Sometimes prism glasses are also prescribed.
Discomfort due to dry eyes can be managed with the use of artificial tears.
People with Blepharospasm can benefit from injection of Botox in eyelids.
Warm moist compresses or ointment can be helpful in eyelid irritation.
Most importantly to reduce the chance of fall it is crucial to have good lighting source and good visual contrast between things to improve visual perception of patient.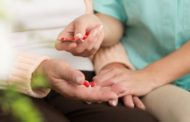 Parkinson's disease (PD) is an age related chronic, progressive degenerative disorder of central nervous system that primarily affects movement of body, balance and muscle control. Caregiver plays a very crucial role in PD patient's life. It is the ''Caregiver'' who takes care of the basic needs, supports the patient, adapts his/her routine as per the patient's requirement and basically establishes a care partnership with the patient.  PD patient depends largely on the caregiver for assistance with daily routine activities, managing doctor's appointments, physical or occupational therapy sessions and timely administration of medications.
With the progression of disease, the dependence on caregiver also increases. Thus it becomes vital for the caregiver to take care of themselves and do not neglect their own well being because their state of mind and overall health can impact their ability to provide care for their loved ones.
Care giving is a 24/7 job which is highly demanding and sometimes can become very challenging for both, patient as well as caregiver. People with PD are undergoing deterioration in physical abilities and changes in mental abilities as well. Due to which there is a possibility that caregiver may feel physically and emotionally drained. They may feel loved and appreciated and at times sad, angry, irritable or even frustrated. Following are the few tips for Parkinson's disease caregivers which will help them to optimize their care and also find ways to lead a healthy and comfortable life.
Stay organised: It is very important for caregivers to stay organised with all the medications, therapies and doctor's appointments and familiarise themselves with the patient's requirements and advancement of disease over time. Also it is very critical for caregiver to attend doctor's appointment, give them their input about patient's symptoms, any side effects or weather the treatment is working well for the patient to make the appointments more beneficial and efficient.
Plan ahead and stay updated: Severity of PD symptoms progresses while patient's abilities reduce over time. Thus the level of care should also increase with time. If the caregiver is well aware with the future symptoms, it will help them prepare for the situation in a better way.
Establishing a team: Occasionally, caregiver can also ask for help from friends, relatives or neighbours or can opt for in-home care for taking a break to re-energize themselves.
Seek professional assistance: With the increase in severity of symptoms(especially) in the later stages of the disease it is wise to take professional assistance from home health nurses or in a home nursing care environment. Also it is very important for the health of the patient to take help from physical therapist for providing help in performing exercises for PD patient to improve movement and speech therapist for better communication which enables greater independence and hence benefits both patient as well as caregiver.
Support groups: Yet another advice for caregivers is to join support groups which are beneficial for both patient and caregiver. In support groups both patient and caregiver can have an open communication with other people going through same journey. Here they can share and discuss their fear and apprehensions, ideas and suggestions for coping with the situation.
Caring for themselves: Sometimes while taking care for your loved ones, caregiver's personal life may take a back seat. It is imperative for the caregiver to take care of their own health as this may impact their ability of care giving also. Having a healthy diet, taking proper sleep, exercising regularly and taking time for leisure activities will help in staying healthy and stress free.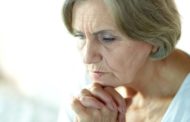 The Parkinson's disease is increasingly seeing the manifestations of non-motor symptoms along with typical motor symptoms in the recent years. People with Parkinson's disease are usually affected with non-motor symptoms before the appearance of primary motor symptoms. The primary motor symptoms are tremors of fingers, rigidity, and difficulty in any kind of movements. The non-motor signs and symptoms depends on the involvement of the brain stem, olfactory, thalamic and cortical structures of the brain.
The non-motor symptoms of the Parkinson's disease  commonly affects the male than females. It is seen after the age 60 years. The course of the illness lies between 10-25 years.
Pathology
The gross examination of the brain in Parkinson's disease shows that there is a mild frontal atrophy with loss of normal melanin pigment of the mid brain.
Causes
Although the exact cause for the disease is unknown, the genetic or familial reasons are considered as one of the important cause. Other risk factors include head injury, exposure to pesticides, rural living, consumption of well water, male gender, neurodegenerative disorders, cerebrovascular diseases and long term effects of drugs.
Symptoms
The symptoms of Parkinson's can be grouped into Sensory symptoms and Neuropsychiatric symptoms.
Sensory symptoms
It includes the inner restlessness, aching of muscles, pain and discomfort in the extremities.
Drooling, abnormal gait, anosmia, difficulty in swallowing, nausea and vomiting.
Sleep disorders and impaired daytime alertness are the other most common symptom in Parkinson's disease. It is mainly due to the recurrence of motor symptoms like tremors and rigidity of the limbs during sleep. There may be difficulty in turning in the bed, involuntary leg movements, rapid eye movements, vivid dreams, hallucinations which result in sleep disorders. Shortness of breath during sleep also leads to sleep apnea conditions.
There may be Autonomic dysfunction leading to the excessive sweating, constipation, increased urination and difficulty in retention of urine.
Neuropsychiatric symptoms
It includes the changes in the mood, cognition impairment and behavioral changes. These are most commonly seen along with motor symptoms of the disease.
Depression, anxiety disorders, dementia are the common associated symptoms of the disease.
Depression and Parkinson's disease are almost inseparable as depression affect more than 50% of Parkinson's disease cases. It may be usually present before the onset of the disease but most of the time it gets unrecognized and untreated. It accompanies the disease for a long period leading in worsening of the motor symptoms of the disease. There is altered mood swings with guilt or joy, there may also be sadness, anxiety and suicidal tendency in depression.
The incidence of Dementia (loss of memory) in Parkinson's disease is 6 times more than in any other person. The anxiety disorders and dementia may result in the difficulty of planning, thinking, memorizing, understanding the complex tasks and also in difficulty of retrieving the new information in the affected person.
The behavioural and the cognitive impairment can be called as "Impulse control disorders". It includes extremes of sexual addiction, sexual fantasy, shopping mania, overeating, intense fantasy about the objects, sorting, arranging, repetitive handling of objects, and constant picking at oneself.
Non- motor symptoms also include recurrent urinary tract infection and dehydration in cognitive impaired persons.
Diagnosis
A person with a set of 2-3 motor and non-motor symptoms like rigidity, tremors and dementia, impaired behaviour, difficulty balancing can be easily diagnosed with the Parkinson's disease. It has to be evaluated for the further prognosis of the disease and its complications by MRI and CT scans.
Treatment
The main goal of the treatment is to maintain the function and quality of the life of the diseased person. Earlier diagnosis helps in the recovery of the patient soon. Doctors advise for the increase in the physical and mental activity for better functioning of the body and brain. Change in sedentary lifestyle is also helpful in patients to recover with the motor symptoms.
Physiotherapy is advised for the correction of tremors or rigidity for a definite period of time.
Depression can be treated with antidepressants. And for patients who are non-responsive or intolerant to anti-depressants, Electroconvulsive therapy (ECT) is adopted which is highly effective.
Patients with cognitive symptoms and autonomic dysfunction respond poorly to the treatment.
The use of medicines like Levodopa and Carbidopa has helped in reducing the sleep disturbances enormously.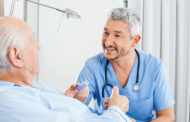 As of writing this article medical science has not been able to come up with a complete cure for Parkinson's disease, but patients with Parkinson's disease can be treated to reduce the effects of their symptoms. The severity and signs of Parkinson's differ from person to person and therefore there is no fixed treatment which is applicable for everyone.
The most common options for treating Parkinson's disease include medication, surgery, physical therapy, speech therapy, occupational therapy and alternative therapies.
1. Parkinson's Medication
The symptoms are caused due to the depleting levels of dopamine in the brain. And most of the Parkinson's medications aim at enhancing the dopamine levels. Some drugs on the other hand mimic dopamine. Since taking dopamine alone is not effective (since it does not get absorbed by the brain), it is taking as a combination drug so that it gets absorbed by the nerve cells of the brain. As with any other forms of medications these drugs also have side-effects including hallucinations, confusions, compulsive behavior, etc. Depending on whether the symptoms deteriorate or get reduced the doctor might change the dosage.
2. Physical Therapy
Parkinson's primarily affects the mobility of a person by stiffening the joints and weakening the muscle tone. Although physical therapy cannot prevent the symptoms from progressing it, but can definitely help the person to cope with the condition. Stretching, walking on the treadmill and resistance training can help the patient a great deal in improving balancing and in gaining strength.
3. Speech Therapy
Parkinson's patients develop difficulty in communicating. Their speech becomes unsteady and distorted. An expert speech therapist will introduce the patient to techniques and exercises that will help the patient improve speech, control facial expressions and overcome difficulty in swallowing.
4. Occupational Therapy
These therapists help patients to maintain their independence for a longer period. Everyone has a set of daily routine activities and an occupational therapist helps patients to manage their routine by teaching them coping skills. They recommend the changes that need to be made at your home and work place to help you continue your normal life for an extended period.
5. Surgery
Again, this process also controls the symptoms and does not offer a permanent cure. Certain symptoms depending on the progression of the illness cannot be treated with medications. In such situations a surgery is recommended. However, the patient will have to continue taking medications even after the surgery. This option is not suitable for everyone and you need to discuss it further with your physician. The chief surgery options for Parkinson's include Deep brain stimulation and lesioning techniques.
6. Alternative Therapies
Popular alternative therapies include herbal therapies, acupuncture and massage. But before you decide to use herbal medicines and supplements it is always better to discuss with your physician.
Parkinson's disease may not have a cure but making a few changes and undergoing therapies can help a patient cope better. Eating a nutritional diet and exercising regularly can help you lead a better life.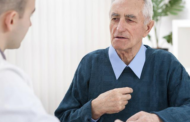 A recently conducted medical research suggests that there has been a shocking rise in the count of people with Parkinson disease over the recent past. This is a devastating ailment that makes life miserable. And as it gets, said that prevention is better than to cure, it would be a wise act to take preventive measures against the attack of this ailment. Now, if that objective is to be accomplished, one should be familiar with Parkinson's patient education. This knowledge will enable people to detect the symptoms of this ailment and take adequate remedial measures, ensuring health and happiness in life.
Knowledge on the symptoms of Parkinson's disease will enable early detection of the ailment
There is a proverbial saying that the morning shows the day. This statement fits into this context with great relevance. If you have the knowledge on the symptoms of Parkinson's disease, it will enable you to identify the danger call at its early stage and accordingly, you can approach the necessary medical assistance. Remember, the earlier you approach the treatment process, safer will be your standing as it is easier to treat an ailment at the early stages as compared to availing the treatment after it gets to the advanced stages.
Awareness on various phases of the ailment is necessary
Parkinson's disease, like all other ailments, has several gradual stages of complication with different sets of symptoms. The remedial actions that suit the treatment at the early stages will definitely be unsuitable for treating patients at the advanced stages. Hence, it is important that one should be aware of the different Parkinson's disease stages and the respective symptoms for each of these stages. Often, patients fail to identify the disease at the early stages and it becomes more prominent after getting to the advanced stages when it has been late for applying remedial actions. If you have knowledge of the various phases of this ailment and the respective symptoms at each stage, you can easily diagnose the trouble at the early phase that will give the physician better chance to cure it.
Accurate diagnosis is important to cure the ailment
Are you aware how is Parkinson's diagnosed? If you have knowledge of the probable ways for diagnosis of Parkinson disease, it will enable to approach the right detection techniques for accurate identification of the ailment. Remember, accurate and early detection of the disease will enable the physician to treat the disease with higher accuracy and hence, you can expect for better treatment outcome.
Knowledge on a disease enables the sufferer to approach the most suitable remedial actions that ensure the best treatment outcome. Most importantly, it includes the knowledge on a precautionary and preventive measure that will safeguard you from the attacks of ailment. Patient Education boosts the confidence of the patient and enables him to face the treatment phase being more courageous. This knowledge will enable the patient to overcome the trauma and shock of knowing that he/she is suffering from an ailment and once this happens, the rate of recovery automatically enhances, eventually bringing a complete cure.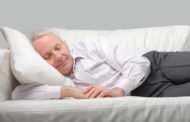 Sleep is as essential to a person's well-being as is nourishment. Interrupted sleep pattern can lead to several sleep-related problems such as mood swings, irritability and it also impacts an individual's physical well-being. Studies show that Parkinson's disease affects a person's ability to attain good sleep. In fact, insomnia is one of the common symptoms of Parkinson's disease. People with Parkinson's can quickly initiate sleep, but the problem is they wake up within a few of hours and find it impossible to sleep through the rest of the night.
Parkinson's disease has been proven to upset the Circadian rhythms, and it disrupts the quality of a person's life. Imbalanced circadian rhythms affect the mood, health and overall well-being.
Some of the common sleep problems related to Parkinson's disease include –
Excessive daytime sleepiness
Insomnia
Nightmares
Sleep apnea
Sleep attacks
REM sleep behaviour disorder
Restless legs syndrome (RLS)
Nocturia (frequent nighttime urination)
Periodic leg movement disorder (PLMD)
Sleep aids for Parkinson's patients
Medical Therapies
If you are experiencing sleep troubles, there are several medications that doctors prescribe so that you can sleep better. The medication can be adjusted according to the prescriptions so that the patient can stay awake during the day and sleep well at night. Drugs like Clonazepam and Melatonin are prescribed for REM sleep behaviour disorders. Both these are strong sedatives. Putting on a CPAP (Continuous Positive Airway Pressure device) can help individuals who suffer from sleep apnea, to enjoy uninterrupted sleep at night. Antidepressants are also an option for insomnia. Don't practice self-medication, instead, consult with your physician and get his/her opinion since these drugs have side-effects if not used under the supervision of a healthcare professional.
Tips to help PD patients sleep better:
Maintain a regular and consistent sleep schedule – every night go to bed at the same time and wake up at the same time every morning.
Plan a bedtime schedule so that you manage to stay in bed for at least 7 to 8 hours.
Spend time outside. Exercise every day and get some fresh air.
Consider light therapy. Spending time near a light therapy box can help improve sleep.
Don't indulge in daytime napping. And if you really cannot do without it make sure not to nap for more than an hour.
Don't use stimulants such as alcohol, nicotine and caffeine. Alcohol can make you sleepy, but it disrupts sleep.
Have light meals at night
Keep water nearby so that you don't have to get up from bed at night. If you are taking PD medications, you might frequently feel thirsty at night, so you need to keep water by the bedside.
Do not keep a television in your bedroom and don't work in your bedroom.
As mentioned above sleep is a very necessary process which is necessary to keep us in good health. By following the tips discussed in this article, you can enjoy a good sleep.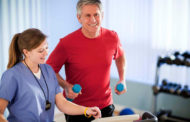 Parkinson's disease (PD) is a chronic and progressive movement disorder, meaning that symptoms continue and worsen over time. It belongs to a group of conditions called motor system disorders, which involves in the malfunction and death of vital nerve cells in the brain leading to the loss of dopamine-producing brain cells. PD usually affects people over the age of 60. Early symptoms of PD are subtle and progression of which leaves the person unable to control the movements normally. The specific group of symptoms that an individual experiences varies from person to person.
The four primary symptoms of PD are as follows:
tremor of the hands, arms, legs, jaw and face
bradykinesia or slowness of movement
rigidity or stiffness of the limbs and trunk
postural instability or impaired balance and coordination
Other symptoms may include depression and other emotional changes; difficulty in swallowing, chewing, and speaking; urinary problems or constipation; skin problems; and sleep disruptions. After diagnosis, treatments can help relieve symptoms, but there is no cure.
What does Parkinson's disease exercise involve?
People with Parkinson's disease should maintain an active lifestyle as much as possible which helps to improve their mobility, flexibility and balance. There is no "exercise prescription" that is right for every person with PD. For sedentary people, just getting up and moving is beneficial. More active people can build up to regular, vigorous activity. It helps to tone muscles and puts the underused and rigid muscles through a full range of motion. The effects of exercise on disease progression are not known, but it helps to boost the body strength leading to the person's less disabled. Exercises such as walking, gardening, swimming, calisthenics, and using exercise machines enhances emotional well-being and general physical activity. Because PD is chronic and progressive, it is necessary to keep up exercise habits over long term. The below methods help manage the symptoms of Parkinson's diseases;
1. Flexibility (stretching) exercises
2. Aerobic activity
3. Resistance training or strengthening exercises
These elements are included in many types of exercise. Biking, running, yoga, dance, weight training, non-contact boxing and more all have positive effects on symptoms for people with Parkinson's.
What does Parkinson's disease rehabilitation involve?
Treatment that targets flexibility, strengthening and cardiovascular conditioning aid the individuals with mild to moderate Parkinson's disease. Regular aerobic exercise such as walking prevents development of cognitive impairment in healthy elderly individuals and this can hold true in Parkinson's disease as well. Rehabilitation treatment may involve:
Flexibility/stretching and strengthening exercises
Fitness (aerobic) activities
Swimming with different strokes
Hiking using walking sticks
Paced walking
Strategies to improve mobility
Strategies to improve self-care activities
Handwriting
Stress management
Instruction in cognitive strategies
Speech training in swallowing as well as rate, control, respiration and phonation
The rehabilitation plan of care is developed specifically to the individual's needs and goals defined by the patient and the evaluating therapist. Depending on the needs of the patients therapy may be one-two times a week and could last for several weeks.
Better management of Parkinson's diseases are achieved through patient- centered care coordinated with the physical therapy, occupational therapy and speech therapy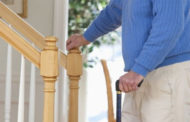 Parkinson's patients can have a healthy and happy life; in fact, most of them continue to do so. You need to come to terms with the fact that Parkinson's disease treatment does not cure it completely. A few modifications and re-adjustments need to be made as the illness progresses, to make their living more comfortable. People with Parkinson's need to live in a healthy and safe environment.
The care, activities, and eating routine will depend entirely on the level of impairment the patient has. Diagnosis of Parkinson's disease in the early stages helps to manage it better.
Here are a few tips for people with Parkinson's –
MANAGING RELATIONSHIPS –
One of the difficult symptoms of Parkinson's disease is the loss of identity which strains the patient's social and intimate relationships. Parkinson's disease treatment can help a great deal in managing such symptoms, but support and care from family and other relationships are very important. Spending time with close relations especially young children helps to keep them active and happy.
CHANGES IN WORK –
Continuing to work can help in raising the person's self-esteem and worth. The mild symptoms can be managed with medications. If the symptoms become severe and hinder your working capabilities, you need to consult your doctor and opt for more effective methods. Younger people have an option for surgical treatment. If you are not working, you need to keep yourself active at home. Don't shy away from carrying out activities at home such as folding clothes, picking groceries, making the bed, watering the plants, etc.
DIET –
There is no set diet for people with Parkinson's, but healthy eating is a must. Doctors recommend a nutritious diet rich in plenty of fruits and vegetables. However, certain Parkinson medications have some dietary restrictions which you will need to discuss with your doctor. Foods rich in protein need to be limited because they interfere with the absorption of certain medications.
EXERCISE –
Parkinson's disease is notorious in impairing a person's motor skills. Following a less strenuous workout regime can help improve the motor skills. Some of the exercises recommended for Parkinson's patients include – stretching, tai chi, walking on a treadmill, balancing training and resistance workouts. Daily exercising helps to improve digestion, posture, balance and enhances muscle strength and flexibility.
COPING WITH STRESS –
Parkinson's disease adds a lot of stress on the patient. The best way to deal with stress is to engage in social interactions. Joining a support group can help a lot in overcoming stress as the person gets to interact with people going through the same difficulties. Healthy eating and regular exercise program can also help manage stress.
Parkinson's disease and its treatment can lead a person to lose their judgment and mental clarity. In such situations, proper help from caregivers and family can help them restore the confidence in them. You can lead a normal and happy life as long as you take the medications on time, eat good food, stay active and continue your routine check-ups.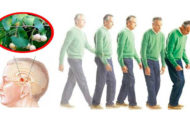 Parkinson's disease (PD) is basically a neurodegenerative condition that affects the nerve cells of the patient. This progressive disorder is named after James Parkinson's, who wrote the first detailed essay on "Shanking Palsy" in 1817.
Parkinson's affects people of all races and cultures. A study shows that nearly 7 million Indians are estimated to be affected with Parkinson's disease. The condition gets more common with the increasing age. In most cases, the disease affects people above 60 years of age. But there are rare chances of getting affected with PD before the age of 50.
SYMPTOMS:
Parkinson's Disease can be classified as a movement disorder. The common symptoms of PD include stiffness, tremor and slow movement. Tremor may get worse when the patient has anxiety or high emotion. Stiffness can also make the daily tasks difficult to handle.
The symptoms of Parkinson's disease can be divided as follows:
Motor symptoms
Tremors
Rigidity
Bradykinesia
Impaired posture and balance
  Non-motor symptoms
Constipation
Skin sensations and pain
Speech & swallowing difficulties
Depression
CAUSES:
Parkinson's Disease occurs, when certain nerve cells (neurons) in the brain gradually lose the normal condition.
The symptoms of Parkinson's Disease occur due to the loss of neurons that produce a chemical messenger in the brain called dopamine. The decrease in the level of dopamine creates abnormal brain cavity which leads to Parkinson's Disease.
Tips to avoid Parkinson's Disease:
Folic acid in food helps to reduce the risks of Parkinson's Disease. Folic acid is abundant in fresh raw vegetables. Incorporating more vegetables and vegetable juices into your daily diet may help to prevent the condition.
Here are some tips to prevent Parkinson's Disease;
Eat Fresh and Raw Vegetables
Involve more in yoga and exercise
Avoid High Cholesterol fat
Vitamin D
Caffeine
Avoid or reduce the intake of alcohol
Avoid excess iron
Avoid pesticides
Diagnosis:
There are no specific methods to diagnose Parkinson's Disease. A neurologist can identify the Parkinson's disease with the signs, symptoms, neurological examinations, physical examination and also with the Patient's medical history.
The doctor may ask the patient to take the test such as Blood test, Magnetic Resonance Imaging (MRI), Ultrasound of the brain and Positron Emission Tomography (PET).
Treatment:
Parkinson 's Disease cannot be cured completely. But the condition will be manageable with early diagnosis and treatment. Physicians follow different treatment methods based on the condition of the patient. In certain cases, surgery is also applicable.
Support:
Parkinson disease may affect every aspect of a patient's life.  Anxiety and depression are common among PD patients. Some studies show that about half of the PD patients develop dementia at any point of the condition.
Parkinson's Disease is manageable with proper care, medication and support. The care and support from the family are the most important part in the management of the condition and it helps the patients to get back to a normal life.