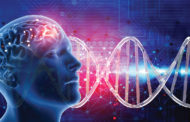 Everyone wants to be bright, well-planned, proactive, competitive and controlled. All this is possible only due to the presence of one magic neurohormone DOPAMINE. Dopamine is produced in the brain in several areas like the substantia nigra and is transmitted through specific dopamine pathways. Dopamine disorders can cause a host of illnesses including Parkinson's disease, Alzheimer's, Bipolar disorders, Depression, ADHD, Schizophrenia and even gambling and binge eating. The most severe form of dopamine deficiency is reflected in elders with Parkinson's disease.
Effects of Parkinson's disease
Parkinson's disease progresses slowly and affects everything about a person – his speech, gait, body balance and even cognitive ability. Knowing the effects of Parkinson's disease can help to handle it better.
Loss of body balance
Difficulty in moving
Difficulty in sleeping
Difficulty in eating
Constipation and digestive disorders
Depression
Hallucinations
Pain
Parkinson's disease- Stages
The Hoehn and Yahr scale is used to distinguish the stages of Parkinson's disease.
Stage 1
Unilateral symptoms exhibited only on one side of the body
Tremors
Rigidity in arms or legs
Difficulty to diagnose
Stage 2
Bilateral symptoms exhibited on both the sides of the body.
Difficulty in facial expressions
Decreased blinking
Speech abnormalities like monotone or soft voice, slurring speech, low volume etc.
A stiffness of muscles leading to neck and lower back pain
Stooped posture
Slow activity
Can be misinterpreted as advancing age
Stage 3
Loss of balance
Poor reflexes
The Patient is still independent when it comes to body hygiene, eating and dressing.
Stage 4
May stand or walk without the help of another but with visible difficulty
Inability to walk without the help of a walker
Needs help with body hygiene, eating and dressing.
Cannot live alone
Stage 5
Cannot stand without assistance
A tendency to fall or freeze while walking
Hallucinations and pain
Round-the-clock assistance is a must.
Natural dopamine boosters
Dopamine levels can be increased substantially only with a proper diet enriched with natural dopamine boosters. Eating foods rich in Tyrosine gives you the required dose of dopamine.
Foods rich in tyrosine are
Almonds
Avocados
Bens
Eggs
Fish
Chicken
Apart from this, these activities act as natural dopamine boosters.
Exercise – this stimulates brain activity, delays brain ageing and produces new brain cells with dopamine.
Meditation– it increases the level of dopamine with focus and concentration
Massage– this reduces stress along with cortisol levels, thus increasing dopamine by 30%.
Music– Listening to music improves moods, energy, focus and concentration and also dopamine.
Sleep– Lack of sleep reduces dopamine levels. So make sure you sleep well daily.
Supplements to increase dopamine
Neurologists have compiled a long list of supplements to increase dopamine which includes
Tyrosine present in
Caffeine – present in coffee
Green tea
Shilajit – a herb found in the Himalayas
Curcumin present in turmeric
Oregano
Rosemary
Fresh cut grass has hexanal which increases dopamine
Fish Oil and seafood
Ginseng
Folate -present in green vegetables
Magnesium
Dopamine fuels our brain activity and is responsible for our motivation, drive, creativity and self-control. Dopamine often called the "motivation molecule" is the key to mental health and physical wellness. Keep Parkinson's and other dopamine disorders at bay by following a healthy lifestyle of good tyrosine-rich food, regular exercise, relaxation and sleep. Prevent Parkinson's by consuming supplements to increase dopamine and enjoy healthy living.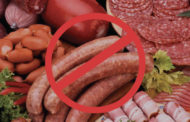 Parkinson's Disease, a neurodegenerative the is progressive, causes rigidity of muscles, slowed mobility and tremors while affecting the quality of life both in terms of physical and mental health. The medical researches are yet to find both the reason and the cure for this disorder.
However, with the help of medications combined with the diet that is balanced, you can help the individual with Parkinson's Disease in improving the quality of life.
In addition to medications, psychotherapy and counseling on a regular basis could help in managing the symptoms better. As there is no cure for Parkinson's Disease, the treatment approach is mainly focused on managing the symptoms effectively.
In order to improve the physical and mental health, a balanced diet is imperative along with medications and regular exercise. When it comes to a balanced diet most of us will prefer to know what we should eat, leaving the question 'what we should not eat?'.
Nevertheless, the following diet tips are just for informative purpose. Consult your doctor to know the best diet options in the presence of Parkinson's Disease. Here are few of the foods you may want to avoid.
Excessive Proteins and Fats

Lavopoda is the main drug used to treat the symptoms triggered by the Parkinson's Disease.
It has been proved that in some patients, the drug is interfering with the proteins.
Though proteins are essential for cell growth, intake quantity needs to be regulated to avoid health complications in Parkinson's patients.
Dairy products and meat are rich sources of proteins. Avoid consuming proteins more than necessary. Consult your dietitian to know the ideal protein intake.

Dairy Products

Though milk is considered as a rich source of various nutrients, it needs to be avoided by the individuals with Parkinson's.
Milk and its products have been related to the risk of developing or increasing the symptoms of Parkinson's Disease.
It is found that an unknown factor that is part of that dairy products, is affecting the oxydation process of the brain.
In addition, contents such as neurotoxin and pesticides are found in milk products and these contents are directly related to the risk of developing Parkinson's Disease.

Added Sugars

Added sugars are rich in calories which in turn increase the body weight. And, Parkinson's patients need to maintain a healthy weight.`
Excess intake of added sugars needs to be avoided. Instead, consume fresh vegetables and fruits that help you in maintaining a balanced diet.
Cola drinks, pastries, frozen foods and all other packages foods need to be avoided completely.

Enriched Flour

The processed flour may reduce the Vitamins and fiber contents that are present in the whole grains.
Constipation is one of the health issues associated with Parkinson's Disease and intake of enriched flour may worsen the condition.
Avoid consuming enriched flour and take the whole grains directly in their natural forms instead.
Whole grains such as oats, brown rice, wild rice are rich sources of fiber that alleviates constipation.
In addition, Fava beans need to be avoided as it has the natural form of Lavopoda. It is advisable for you to discuss the inclusion of fava beans in your diet with your doctor before consuming it. Also, try to avoid processed meat that could put you at the great risk of developing Parkinson's Disease.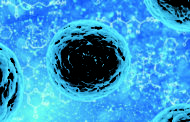 Say Parkinson's and all you get in reply is a blank expression. Say Muhammad Ali and there is a flicker of recognition. Yes. Mohammed Ali- the great boxer suffered from Parkinson's disease for 30 years. Even while lighting the Olympics torch in1996, one could see the tremors and painfully slow movements frame by frame.
Over 10 million people in the world currently suffer from Parkinson's disease. It is the second most prevalent neurodegenerative disorder which affects most elderly people with age above 45. Parkinson's disease is caused by loss of dopamine secreted by the central nervous system. People with Parkinson's disease suffer from tremors, stiffness, slow mobility, body imbalance and shuffling gait followed by dementia or Alzheimer's disease as secondary symptoms. The causes of this disease are mostly genetic with other contributing factors being head injury, stress, chemicals etc.
Parkinson Disease stages
People with Parkinson's disease exhibit different symptoms at different stages
Stage1- Mild tremors. Daily routine is not affected.
Stage2- Difficulty in walking normally. Daily routine slows down.
Stage3-Slow movement and loss of balance. Even daily activities like eating, bathing and dressing require assistance
Stage4- Even walking becomes difficult. The patient cannot be left alone.
Stage5- The individual is often bedridden and unable to stand or walk. A caregiver is a must for all daily activities.
Effects of Parkinson's disease
People with Parkinson's disease suffer many side-effects as it progresses. The effects of Parkinson's disease are as follows-
Depression-

Almost 50% of the patients with Parkinson's disease suffer from depression. The loss of mobility is a big blow to their self-esteem causing sadness, fear and anxiety.

Digestive disorders-

Digestion slows down causing constipation and bowel irritability.

Sleeplessness

– 75% of the Parkinson's patients have difficulty in sleeping.

Urinary problems –

Incontinence and difficulty in urination are common.

Difficulty in eating

– Trouble in chewing and swallowing persist and may often lead to choking

Loss of Balance and Frequent Falls

– Falls become more frequent due to slow and impaired movement and loss of balance.

Pain

– Pain in joints develops due to lack of normal movement

Hallucinations

– Parkinson's patients hallucinate often with vivid and unreal dreams

.
Treatments for Parkinson's Disease
Parkinson's disease cannot be totally cured but only controlled. The treatments for Parkinson's Disease include
1. Medication
A natural chemical called Levodopa is the most effective medication for Parkinson's disease when administered with Carbidopa either orally or by infusion. Dopamine agonists are used to mimic the effects of dopamine in the brain. COMT inhibitors block the enzyme which breaks down dopamine and hence brings relief.
2.Deep Brain surgery
Deep Brain surgery is only for patients responding to levodopa. It is used in extreme cases where the patients have unstable responses to levodopa medication.
Stem cell-based cell replacement therapies for Parkinson's disease
Stem cell-based cell replacement therapies mark the new dawn of treatment of Parkinson's disease.
Parkinson's disease is caused by the inability of the Central Nervous system to regenerate neurons. stem cells have pluripotency which is the ability to multiply and create any cell line. Using stem cells dopaminergic neurons or neurons releasing dopamine are synthesized within the body.
Human embryonic stem cells have the greatest potential to create dopaminergic neurons due to their inherent ability for the repeated division and cell multiplication. If using embryonic stem cells seem difficult, there is still hope using iPSC Stem cells.
Man-made or Induced Pluripotent Stem cells (iPSC) are the new harbingers of hope for Parkinson's patients. Since they are synthesized in a laboratory by reprogramming an adult or mature cell to an embryonic state, they are safer and successful.
Parkinson's disease is not so incurable as it seems. The advent of stem cell-based replacement therapies spell hope and success for the treatment of Parkinson's disease.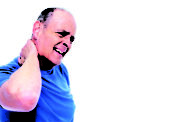 Parkinson's disease (PD) is a degenerative disease associated with progressive nerve disorders. It affects two specific regions of the central nervous system – the brain and the spinal cord.Parkinson's disease on spinal cord cause primary motor symptoms like
Tremors even on resting muscles

Stiffness and rigidity due to increased muscle tone

Slowness of physical movements

Postural instability issues due to impaired balance and coordination
Additionally, there may be secondary motor symptoms like fatigue, involuntary movements, speech problems, handwriting variations and swallowing difficulties. In severe cases, PD impacts the thinking process and causes dementia (loss of memory) in many patients.
Causes of PD
PD is caused by the destruction or degeneration of certain brain nerve cells called dopaminergic cells. These cells produce dopamine, a neurotransmitter, which aids in transmitting messages for controlling and coordinating body movements. In PD cases, there is a decline in dopamine production. This in turn makes it harder for the brain and spinal cord to control and coordinate muscle movements.
Risk Factors for PD
Age – With increasing age probability of getting PD is higher

Genetics – People whose close relations have PD history are likely to develop it themselves than others

Gender- Males are more prone to PD risks than their female counterparts

Exposure to toxic chemicals-People who are exposed to harmful chemicals like carbon monoxide, pesticides or herbicides may develop PD

Antipsychotic medications – Some medicinal drugs used to diseases like paranoia and schizophrenia can cause PD
There also seems to be a relation between Spinal Cord Injury (SCI) and Parkinson's disease (PD). Some research studies have found out that patients who have SCI are at an increased risk of PD.
Treatment of PD
Various treatment approaches for PD include medicines, physical exercises, therapies like physiotherapy, occupational and speech therapy, alternative therapies and surgical procedures.
Spinal Cord Stimulation (SCS) in the treatment of Parkinson's disease is used in advanced PD cases when medications fail. This surgical route improves gait and postural instability in patients enabling them to walk independently. SCS is a mid-thoracic procedure that involves placing electrodes on either side of the spinal column. Electric impulses are sent from a neurotransmitter to the spinal cord via these electrodes. These impulses interfere with the electric signals causing the PD symptoms and subsequently block them effectively. With SCS, dramatic improvements in minimizing dynamic gait characteristics like step length, stride width, stride velocity, stance, and swing time are seen .It usually has no side effects.
Likewise Deep Brain Stimulation (DBS) may be done for treating several disabling disorders due to PD. DBS treats neurological symptoms like tremors, rigidity and stiffness, slowed movement and walking impairments. 
Impact of Parkinson's disease
PD impacts various body functions and interferes with daily life tasks. PD complications include
Difficulties in chewing and swallowing occur, especially at later PD stages.
Feelings of anxiety and depression are experienced by patients at some stage of PD.
Sleep disturbances are common. Waking up during night, difficulties in falling asleep and drowsiness during the day may also be experienced.
Sexual dysfunctions may be seen (more in case of men).
Patients may also experience urinary incontinence or retention.
PD medicines can also cause the following side effects

Hypotension(decrease in blood pressure) when standing up from seated or lying positions
Drowsiness
Hallucinations
Involuntary movements including twitching and jerking of the arms and legs
Obsessive Compulsive Disorders (OCD)
Conclusion
PD patients can have widely varying symptoms and severity levels. So application of standard treatment procedures may not beneficial .However, customised therapies and treatment with focus on addressing the underlying symptoms can significantly improve the patient's quality of life.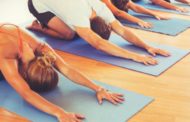 Parkinson's disease (PD) is one of the deadliest diseases which has no appropriate cure in this world. But, the symptoms and effects caused by the disease can be controlled with proper medications and a healthy lifestyle, that will drastically increase the lifespan of Parkinson's affected people.
Effects of Parkinson's disease
Parkinson's disease is a generative movement disorder that affects the motor system of the body. People with PD experience a sudden inconvenience with regular body movement during the advent of this disease. Then it gradually affects all movement of the body by inhibiting the mobility of hands, legs, and joints. People with PD struggle with sudden tremors, stammered speech, lack of coordination, difficulties in chewing and swallowing food, depression, hallucinations etc.,
Power of Yoga over Parkinson's disease
Rather numerous medical therapies for Parkinson's disease, Yoga therapy proves as the most effective methods for the people with PD to keep their problems at bay. People with PD should lead a most disciplined and controlled life in order not to live longer and that's what the yoga preaches, discipline and control. Practicing yoga will drastically improve the health conditions and it will prevent the symptoms of Parkinson's disease to step further.
Yoga brings self-confidence, strength, integrity, and calmness in the minds of the people, that will boost the self-confidence of the Parkinson's people
Yoga involves flexibility. It improves the spine, shoulder, hips and joint actions of the body which eases the movement in those areas and the limbs that are connecting those areas.
Yoga requires stability. Tremors can be controlled, sometimes completely eradicated with continuous and regular practice of yoga
One of a menacing problem caused by the Parkinson's disease is lack of balance and coordination. People with PD suffer a lot due to their instability during every occasion. There are certain 'Asana's in yoga that will boost the balance of the body and which will eventually lead to the cure of stability complications
Exercising with a regular and periodic movement of the body increases the mobility of the motor senses. Parkinson's patients can move their hands and legs freely without senses of tremors and glitches, also can munch their food properly
Practicing yoga regularly will raise the overall strength of the body. Standing in various positions while performing yoga will integrate the bodily functions and improves the muscular tenacity
Yoga not only heals physically but also mentally. Meditations will calm the mind and clear it from all stress and depression. People with PD should meditate every day to stay away from depression caused by the disease. It also helps the patient to sleep soundly every night and regulates the REM cycle properly
Parkinson's yoga exercises
There are comfortable techniques and asanas in yoga that opens the channel for the people with PD to take control of the affected areas in their body. Yoga's command over the Parkinson's disease is scientifically approved and widely appreciated by the doctors and therapists all over the world.
These are the most important asanas that the people with PD should follow and practice every day
Virabhadrasana, it will help to regain control of the legs and increase strength and stability of the entire body
Jathra Parivarthasana, it involves rotating of the hip which relieves tension all over the body and relaxes the muscles. It gives peace to the mind and body; makes them work in harmony
Tadasana, it involves standing straight with stretching the arms upward and breathing at regular intervals. The asana enables the motor controls of the body, relieve them from any perplexity and brings the balance
Urdhva Hastasana, it is the continuation of Tadasana. It involves joining of the hand stretched upwards and breathing at regular intervals
Uttanasana, it involves bending of the body and touching the floor. It increases the flexibility of the body which is very beneficial for the spine
Sapta Baddha Konnasana, it releases the stiffness of the legs and thigh regions. The asana also brings relaxation and reduces stress
Hearing soothing music or chanting mantras or ohm while doing the asanas will generate more positive vibrations and fasten the process.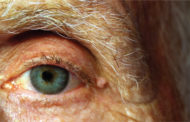 Parkinson's disease is a chronic, progressive neurological disorder caused by death of Dopaminergic neurons in area of brain known as Substantia nigra, responsible for production of dopamine. This depletes the level of dopamine in areas of visual cortex and some cells of retina as well which may lead to problems such as blurred vision, dry eyes, double vision and sometimes visual hallucinations also.
The most common eye problems and vision difficulties found in patients with Parkinson's disease are:
Visual motor disturbances
Blurred vision: Difficulty in movement of eyeballs can impair the ability to keep track of objects travelling towards or away from the person and causes ''Blurred vision''. Blurred vision can also occur as a result of side effects of medication (Anticholinergics).
Double vision.
Dry eyes: Normally an individual blinks about 16-18times/minute. But in PD the blink reflex may decreases up to 1-2 blinks/minute. This can dry the ocular surface and may lessen the production of protective tear film which can lead to ''Dry eyes''. Because of reduced blink reflex people with PD often have a blank stare on their face.
Apraxia: It is an inability to open eyes voluntarily which can be treated with lid crutches or lid tape that can help to hold the eyelids open.
Patients with PD can often complain of trouble reading because of blurred/double vision.
Blepharospasm and Blepharitis: Blepharospasm is spasm in eyelid which may lead to excessive blinking. Blepharitis is inflammation of eyelids. Both can worsen the symptoms of dry eyes.
Excessive watering and tired eyes are also observed.
Sensory deficits:
Dysfunction of Dopaminergic receptors in retina (responsible for processing and perception of colour) may lead to decreased or loss of contrast of sensitivity in some people.
Altered colour vision is observed. Sometimes colour blindness to yellow- blue colour can also be noticed.
Spatio-Visual judgement is impaired which leads to difficulty in judging distance or space around or between objects which may make walking more difficult.
Visual hallucinations: These are more common in chronic severe PD patients who can often complain of flickering lights, objects, people or animals
Vision difficulties due to Medication:
The commonly known effects of Parkinson's disease is ''Dyskinesia'' that is abnormal involuntary movements of body which sometimes can occur because of medication as well, if used for many years and may become a cause of blurred vision and visual hallucinations. In such situation, medication adjustment can help relieve or reduce the severity of symptoms.
Age related eye problems in PD:
Some visual problems can occur as a part of aging, irrespective of PD or not. These include:
Glaucoma: It is elevated pressure in eye, which may lead to loss of vision. Glaucoma in PD patients can occur as a result of side effect of Anticholinergic medications and L-Dopa.
Cataract: It is clouding of lens of eye leading to blurred or double vision. Laser eye surgery is proved to be effective.
Macular degeneration: Macular degeneration in retina can severely affect the vision.
Preventive measures:
It is very important to reach the root cause of the vision disturbances. Sometimes people with PD can have other medical conditions which may be responsible for vision difficulties and it is not always PD that is causing vision problems.
The first and foremost step in the management is the accurate and thorough eye and vision examination and correction of refractory errors (if any).
It is very important to be aware of medication's dosage, effects and side effects as sometimes they can affect vision and may exacerbate hallucinations.
It is advisable to have two pair of glasses one for distance and other for reading in preference to bifocal lens. Sometimes prism glasses are also prescribed.
Discomfort due to dry eyes can be managed with the use of artificial tears.
People with Blepharospasm can benefit from injection of Botox in eyelids.
Warm moist compresses or ointment can be helpful in eyelid irritation.
Most importantly to reduce the chance of fall it is crucial to have good lighting source and good visual contrast between things to improve visual perception of patient.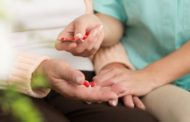 Parkinson's disease (PD) is an age related chronic, progressive degenerative disorder of central nervous system that primarily affects movement of body, balance and muscle control. Caregiver plays a very crucial role in PD patient's life. It is the ''Caregiver'' who takes care of the basic needs, supports the patient, adapts his/her routine as per the patient's requirement and basically establishes a care partnership with the patient.  PD patient depends largely on the caregiver for assistance with daily routine activities, managing doctor's appointments, physical or occupational therapy sessions and timely administration of medications.
With the progression of disease, the dependence on caregiver also increases. Thus it becomes vital for the caregiver to take care of themselves and do not neglect their own well being because their state of mind and overall health can impact their ability to provide care for their loved ones.
Care giving is a 24/7 job which is highly demanding and sometimes can become very challenging for both, patient as well as caregiver. People with PD are undergoing deterioration in physical abilities and changes in mental abilities as well. Due to which there is a possibility that caregiver may feel physically and emotionally drained. They may feel loved and appreciated and at times sad, angry, irritable or even frustrated. Following are the few tips for Parkinson's disease caregivers which will help them to optimize their care and also find ways to lead a healthy and comfortable life.
Stay organised: It is very important for caregivers to stay organised with all the medications, therapies and doctor's appointments and familiarise themselves with the patient's requirements and advancement of disease over time. Also it is very critical for caregiver to attend doctor's appointment, give them their input about patient's symptoms, any side effects or weather the treatment is working well for the patient to make the appointments more beneficial and efficient.
Plan ahead and stay updated: Severity of PD symptoms progresses while patient's abilities reduce over time. Thus the level of care should also increase with time. If the caregiver is well aware with the future symptoms, it will help them prepare for the situation in a better way.
Establishing a team: Occasionally, caregiver can also ask for help from friends, relatives or neighbours or can opt for in-home care for taking a break to re-energize themselves.
Seek professional assistance: With the increase in severity of symptoms(especially) in the later stages of the disease it is wise to take professional assistance from home health nurses or in a home nursing care environment. Also it is very important for the health of the patient to take help from physical therapist for providing help in performing exercises for PD patient to improve movement and speech therapist for better communication which enables greater independence and hence benefits both patient as well as caregiver.
Support groups: Yet another advice for caregivers is to join support groups which are beneficial for both patient and caregiver. In support groups both patient and caregiver can have an open communication with other people going through same journey. Here they can share and discuss their fear and apprehensions, ideas and suggestions for coping with the situation.
Caring for themselves: Sometimes while taking care for your loved ones, caregiver's personal life may take a back seat. It is imperative for the caregiver to take care of their own health as this may impact their ability of care giving also. Having a healthy diet, taking proper sleep, exercising regularly and taking time for leisure activities will help in staying healthy and stress free.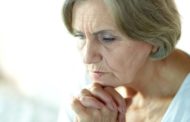 The Parkinson's disease is increasingly seeing the manifestations of non-motor symptoms along with typical motor symptoms in the recent years. People with Parkinson's disease are usually affected with non-motor symptoms before the appearance of primary motor symptoms. The primary motor symptoms are tremors of fingers, rigidity, and difficulty in any kind of movements. The non-motor signs and symptoms depends on the involvement of the brain stem, olfactory, thalamic and cortical structures of the brain.
The non-motor symptoms of the Parkinson's disease  commonly affects the male than females. It is seen after the age 60 years. The course of the illness lies between 10-25 years.
Pathology
The gross examination of the brain in Parkinson's disease shows that there is a mild frontal atrophy with loss of normal melanin pigment of the mid brain.
Causes
Although the exact cause for the disease is unknown, the genetic or familial reasons are considered as one of the important cause. Other risk factors include head injury, exposure to pesticides, rural living, consumption of well water, male gender, neurodegenerative disorders, cerebrovascular diseases and long term effects of drugs.
Symptoms
The symptoms of Parkinson's can be grouped into Sensory symptoms and Neuropsychiatric symptoms.
Sensory symptoms
It includes the inner restlessness, aching of muscles, pain and discomfort in the extremities.
Drooling, abnormal gait, anosmia, difficulty in swallowing, nausea and vomiting.
Sleep disorders and impaired daytime alertness are the other most common symptom in Parkinson's disease. It is mainly due to the recurrence of motor symptoms like tremors and rigidity of the limbs during sleep. There may be difficulty in turning in the bed, involuntary leg movements, rapid eye movements, vivid dreams, hallucinations which result in sleep disorders. Shortness of breath during sleep also leads to sleep apnea conditions.
There may be Autonomic dysfunction leading to the excessive sweating, constipation, increased urination and difficulty in retention of urine.
Neuropsychiatric symptoms
It includes the changes in the mood, cognition impairment and behavioral changes. These are most commonly seen along with motor symptoms of the disease.
Depression, anxiety disorders, dementia are the common associated symptoms of the disease.
Depression and Parkinson's disease are almost inseparable as depression affect more than 50% of Parkinson's disease cases. It may be usually present before the onset of the disease but most of the time it gets unrecognized and untreated. It accompanies the disease for a long period leading in worsening of the motor symptoms of the disease. There is altered mood swings with guilt or joy, there may also be sadness, anxiety and suicidal tendency in depression.
The incidence of Dementia (loss of memory) in Parkinson's disease is 6 times more than in any other person. The anxiety disorders and dementia may result in the difficulty of planning, thinking, memorizing, understanding the complex tasks and also in difficulty of retrieving the new information in the affected person.
The behavioural and the cognitive impairment can be called as "Impulse control disorders". It includes extremes of sexual addiction, sexual fantasy, shopping mania, overeating, intense fantasy about the objects, sorting, arranging, repetitive handling of objects, and constant picking at oneself.
Non- motor symptoms also include recurrent urinary tract infection and dehydration in cognitive impaired persons.
Diagnosis
A person with a set of 2-3 motor and non-motor symptoms like rigidity, tremors and dementia, impaired behaviour, difficulty balancing can be easily diagnosed with the Parkinson's disease. It has to be evaluated for the further prognosis of the disease and its complications by MRI and CT scans.
Treatment
The main goal of the treatment is to maintain the function and quality of the life of the diseased person. Earlier diagnosis helps in the recovery of the patient soon. Doctors advise for the increase in the physical and mental activity for better functioning of the body and brain. Change in sedentary lifestyle is also helpful in patients to recover with the motor symptoms.
Physiotherapy is advised for the correction of tremors or rigidity for a definite period of time.
Depression can be treated with antidepressants. And for patients who are non-responsive or intolerant to anti-depressants, Electroconvulsive therapy (ECT) is adopted which is highly effective.
Patients with cognitive symptoms and autonomic dysfunction respond poorly to the treatment.
The use of medicines like Levodopa and Carbidopa has helped in reducing the sleep disturbances enormously.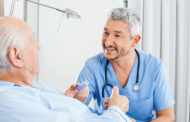 As of writing this article medical science has not been able to come up with a complete cure for Parkinson's disease, but patients with Parkinson's disease can be treated to reduce the effects of their symptoms. The severity and signs of Parkinson's differ from person to person and therefore there is no fixed treatment which is applicable for everyone.
The most common options for treating Parkinson's disease include medication, surgery, physical therapy, speech therapy, occupational therapy and alternative therapies.
1. Parkinson's Medication
The symptoms are caused due to the depleting levels of dopamine in the brain. And most of the Parkinson's medications aim at enhancing the dopamine levels. Some drugs on the other hand mimic dopamine. Since taking dopamine alone is not effective (since it does not get absorbed by the brain), it is taking as a combination drug so that it gets absorbed by the nerve cells of the brain. As with any other forms of medications these drugs also have side-effects including hallucinations, confusions, compulsive behavior, etc. Depending on whether the symptoms deteriorate or get reduced the doctor might change the dosage.
2. Physical Therapy
Parkinson's primarily affects the mobility of a person by stiffening the joints and weakening the muscle tone. Although physical therapy cannot prevent the symptoms from progressing it, but can definitely help the person to cope with the condition. Stretching, walking on the treadmill and resistance training can help the patient a great deal in improving balancing and in gaining strength.
3. Speech Therapy
Parkinson's patients develop difficulty in communicating. Their speech becomes unsteady and distorted. An expert speech therapist will introduce the patient to techniques and exercises that will help the patient improve speech, control facial expressions and overcome difficulty in swallowing.
4. Occupational Therapy
These therapists help patients to maintain their independence for a longer period. Everyone has a set of daily routine activities and an occupational therapist helps patients to manage their routine by teaching them coping skills. They recommend the changes that need to be made at your home and work place to help you continue your normal life for an extended period.
5. Surgery
Again, this process also controls the symptoms and does not offer a permanent cure. Certain symptoms depending on the progression of the illness cannot be treated with medications. In such situations a surgery is recommended. However, the patient will have to continue taking medications even after the surgery. This option is not suitable for everyone and you need to discuss it further with your physician. The chief surgery options for Parkinson's include Deep brain stimulation and lesioning techniques.
6. Alternative Therapies
Popular alternative therapies include herbal therapies, acupuncture and massage. But before you decide to use herbal medicines and supplements it is always better to discuss with your physician.
Parkinson's disease may not have a cure but making a few changes and undergoing therapies can help a patient cope better. Eating a nutritional diet and exercising regularly can help you lead a better life.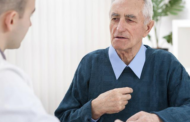 A recently conducted medical research suggests that there has been a shocking rise in the count of people with Parkinson disease over the recent past. This is a devastating ailment that makes life miserable. And as it gets, said that prevention is better than to cure, it would be a wise act to take preventive measures against the attack of this ailment. Now, if that objective is to be accomplished, one should be familiar with Parkinson's patient education. This knowledge will enable people to detect the symptoms of this ailment and take adequate remedial measures, ensuring health and happiness in life.
Knowledge on the symptoms of Parkinson's disease will enable early detection of the ailment
There is a proverbial saying that the morning shows the day. This statement fits into this context with great relevance. If you have the knowledge on the symptoms of Parkinson's disease, it will enable you to identify the danger call at its early stage and accordingly, you can approach the necessary medical assistance. Remember, the earlier you approach the treatment process, safer will be your standing as it is easier to treat an ailment at the early stages as compared to availing the treatment after it gets to the advanced stages.
Awareness on various phases of the ailment is necessary
Parkinson's disease, like all other ailments, has several gradual stages of complication with different sets of symptoms. The remedial actions that suit the treatment at the early stages will definitely be unsuitable for treating patients at the advanced stages. Hence, it is important that one should be aware of the different Parkinson's disease stages and the respective symptoms for each of these stages. Often, patients fail to identify the disease at the early stages and it becomes more prominent after getting to the advanced stages when it has been late for applying remedial actions. If you have knowledge of the various phases of this ailment and the respective symptoms at each stage, you can easily diagnose the trouble at the early phase that will give the physician better chance to cure it.
Accurate diagnosis is important to cure the ailment
Are you aware how is Parkinson's diagnosed? If you have knowledge of the probable ways for diagnosis of Parkinson disease, it will enable to approach the right detection techniques for accurate identification of the ailment. Remember, accurate and early detection of the disease will enable the physician to treat the disease with higher accuracy and hence, you can expect for better treatment outcome.
Knowledge on a disease enables the sufferer to approach the most suitable remedial actions that ensure the best treatment outcome. Most importantly, it includes the knowledge on a precautionary and preventive measure that will safeguard you from the attacks of ailment. Patient Education boosts the confidence of the patient and enables him to face the treatment phase being more courageous. This knowledge will enable the patient to overcome the trauma and shock of knowing that he/she is suffering from an ailment and once this happens, the rate of recovery automatically enhances, eventually bringing a complete cure.