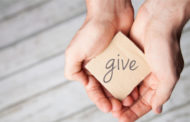 No introduction is needed to the satisfaction one would get after involving oneself in the charitable activities. Giving is the new source of taking happiness. You don't have to be a millionaire to experience the beauty of this feeling.
Everybody thinks only giving money means helping others but they are a plethora of ways where you could lend a helping hand to the people who are in need. And these other ways too are deeply rewarding to your soul.
Support the cause you believe in and play your part to bring the change you want to see. You will be surprised to see the big difference that has been made inevitable by your little effort. There are people whom you could help and lives in which you could make a difference.
The ways of life are not easy to understand. We are all so caught up in bettering our lives and forgetting about the less fortunate. Working hard towards your goals may bring you a convenient life but giving what you could for the others will bring happiness in your life.
Giving increases the self-worth
Not everything in life is calculated based on the possessions you have. And your self-worth is not what you have but what you give! Giving and helping the needy will make you feel happiness from inside which is genuine, unlike the materialistic happiness. The ultimate reason of life and the goal behind our every deed is 'happiness'. And, you could achieve it by simply helping the people who are in need. The joy of giving helps you in realizing your self-worth. The act of kindness makes you more valuable than you could imagine.
Giving is the way of inspiring
Giving ultimately leads to inspiring the receivers and others to do the same to their fellow human beings when they are in a position to offer. The cycle of giving is the only way to make the world a better living place for the forthcoming generations. The givers are always known as the role models of kindness and never fail to inspire the others around them. You play your part in inspiring the people to help the needy by your kind act of offering.
Giving is the power of enabling
Not everyone is gifted with everything to live a reasonably comfortable life. Giving is a power that enables others to achieve the comforts that are necessary. The world outside your home is a place of struggle and many fall short of a comfortable life in this struggle.
Your little efforts to help the people who are in need indeed work as a superpower for the poor.
Giving is easy
It is not the money people who are in need of always. There are various ways you could help others. You could give your time, you could emotionally support people, you could volunteer and lend physical support , you could lend a listening ear and you could provide a shoulder to lean on and you could share a hug. No matter in which form the charity is, it will always help the people who are in need.
All you need to help others is the heart for it. There are various foundations and human welfare agencies that are constantly looking for enthusiastic minds. Make yourself available and try to become a part of these agencies to play your part in building the society that you are dreaming to live in.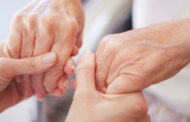 Parkinson's disease is a progressive neurodegenerative disorder that affect the quality of living in many ways. The symptoms of this disease varies from person to person and not every person experiences a particular symptom in the same way. This one of the major reasons why the medical scientists are finding it challenging to find a permanent solution for this disorder.
However, there are a few typical patterns based on which you could comprehend the different stages of the disorder.
Stage One – During this stage, the symptoms will be very mild and in most of the cases, they go unnoticed. The person will be still be able to live their life without any difficulty. Mild changes in face, sitting posture and in walking may occur.
Stage Two – Rigidity of limbs, shakes and tremors start occurring in this stage. This may affect the daily living activities a bit but the person would still be able to live on their own. The symptoms may start getting increased day by day.
Stage Three – Visible changes occur in the way of walking, talking and doing the daily living activities. People would be still active but require additional support while performing difficult activities like lifting weights and other difficult house chores such as cooking.
Stage Four – The symptoms get worsened in this stage. It would be very difficult for the person to involve in any activities without the help of others. Sitting or standing on their own is doable but walking may require additional help. Medical equipment for home use such as wheelchair or walker are required in this stage. The person will not be able to live their own during this stage.
Stage Five – This is the advanced stage where the person may need frequent medical help and personal help. Stiffness in the legs and arms make it extremely difficult for them to perform even the simple activities such as drinking a glass of water on their own. The person may refrain to the bed all the time and personal nursing assistance if duly required. Along with the physical symptoms, the psychological hearth too would be at the deterring stage and the person experiences delusions and starts hallucinating.
Both the motor and non-motor symptoms get intensified after the stage five and the person may be restricted to bed. There are various Parkinson's Foundations in Chennai that help the ailing parkinson's patients to delay their symptoms by providing them with the support they required.
The research on Parkinson's Disease is getting advanced day by day and a permanent solutions would be found in the next few years. Till then the best way to tackle this disease it by managing it effectively and by not losing hope!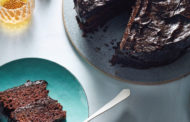 The fight with the symptoms of Parkinson's is long and tough. There are a very few helpful aids in this journey so far and the new addition to the pack is the 'dark chocolate'. In general, dark chocolate is good for our health. Many medical researches have proven that the caffeine available in the dark chocolate shows a positive impact on the body. The impacts of it on Parkinson's are even better in delaying the symptoms.
A typical cocoa compound phenylethylamine is proven to up-generate the dopamine levels. The team of Parkinson's researchers from the infamous Dresden University of Technology, Germany, have conducted tests on the 25 participants to understand the impact of phenylethylamine in increasing the levels of dopamine.
Parkinson's disease occurs in the event of nerve cell damage and reduced levels of dopamine. This leads to involuntary movement of limbs, shakes and tremors, reducing the quality of day to day life.
How Dark Chocolate Helps with Parkinson's Disease –
Chocolates contain more than 85 per cent of cocoa and the researches believe that this excessive amount of cocoa in dark chocolate benefits the individuals with Parkinson's disease.
The compound Phenylethylamine is linked to work as a neuromodulator. This compound shows better character than the neurotransmitters in binding with presynaptic vesicles and occupied the spaces of dopamine.
This hikes the free and seamless circulation of dopamine that in turn encourages dopaminergic transmission.
The high levels of dopamine induced by Phenylethylamine help the individual to cope with the symptoms and delay them as long as possible.
In addition, dark chocolate is known to have many antioxidant properties and moderate levels of caffeine. As the antioxidants come in handy in reducing the age-related degeneration, the caffeine helps the brain to maintain sufficient dopamine levels.
However, check with your doctor as to how much quantity you should eat on a daily basis. Consuming excessive caffeine may create an imbalance that leads increased intensity of shakes and tremors. Consume as per your doctor's advise to avoid any further damage.
The research on the impact of dark chocolate on Parkinson's disease is still in the initial stages and concrete proofs are required to confirm that dark chocolate is beneficiary for the individuals with Parkinson's disease .
On contrary, as per the results of the medical research conducted on Parkinson's at the Assam University, India, claim that caffeine has negative impacts on individuals with Parkinson's disease. The results also state that the effects of phenylethylamine could lead to addiction.
Apart from the debatable results on the impact of dark chocolate, there are other options the people with Parkinson's could adapt and manage their symptoms in a better way. As diet is imperative to maintain the balance, consume brain-foods namely whole-grains, fish, milk products, berries, bananas and walnuts.
Walnuts deserve a special mention as the perfect diet for brain health. They are rich sources of high-level omega 3 fatty acids that are essential for brain and cardiovascular health. They are easy to consume and go with all types of dishes and salads. Walnuts are energy boosters too and consuming them during the morning can keep up the energy levels till the evening. They stay fresh for months and easy on the pocket too.
Parkinson's disease is majorly connected with reduced levels of dopamine and it is imperative to eat the right food that regulates and manages sufficient levels of dopamine in the brain. Even after diagnosed with Parkinson's, people who eat these amazing brain foods can reduce the impact of their neurodegenerative disorder. A perfect diet plan is an important change that you could make to cope with the symptoms of Parkinson's disease.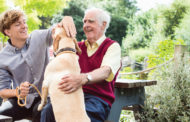 Isolation and loneliness are the most important causes for failing health of the elderly population globally. Pets offer an amicable solution to this issue. They have always been one of the best companions of elderly people and offer a plethora of advantages. The benefits of animal ownership for seniors have been well known and documented for ages. Research, too, reinstates and reinforces this concept.
Pets for elderly not only provide companionship but also improve the quality of life substantially for seniors. This is particularly true in the context of people with Parkinson's Disease (PD). Patients with PD experience a variety of impairments including gait freezing and movement restrictions which make it difficult to sustain alone. Pets help them overcome this and play a vital role in PD rehabilitation.
Usually, cats and dogs are the most common pets the elderly have in their homes. However, rabbits, guinea pigs, birds and turtles are also popular. Having a pet animal provides numerous benefits-
Reduces risk of cardiac disease, blood pressure and also lowers cholesterol
Combats stress and anxiety
Thwarts loneliness and alleviates boredom
Lowers signs of depression by giving a sense of ownership
Enables mood enhancements
Encourages physical activity in seniors
Assists in performing daily activities
Bestows a greater sense of worth
Offers a sense of security
Pet-Assisted Therapy
A variety of therapies are included in Parkinson's Support Program for rehabilitating PD patients. This ensures they are as independent as much as possible despite the constraints of this
neurodegenerative disease. Pet-Assisted Therapy or Pet Therapy is one of them. For this, usually trained service dogs are deployed. These dogs not only become trustful companions of PD patients but also enhance their motor abilities granting them more freedom and new meaningful perspectives in their everyday life. Pet Therapy offers the following functionalities-
Mobility assistance – Services dogs can be given training for pushing wheelchairs and moving them up sliding ramps and onto sidewalks. They can also assist their masters to get in or out of their wheelchairs.
Relief from stress and anxiety: PD patients are likely to have several emotional and mental health problems which hamper their road to recovery. Therapy pets are endowed with calming capabilities which help in reducing the anxiety levels of patients by the release of a hormone called endorphin.
Easier retrieval of essentials-Chronic PD patients face difficulties in getting around their own homes for fetching or keeping essential commodities including medicines. Pets can assist such people in retrieving fallen items or getting things from other rooms in the house.
Enhanced health prospects – The soothing effect of a stroking a pet animal lowers heart rate and blood pressure and also provides symptomatic pain-relief.
Better balance maintenance -Walking with the accompaniment of a pet helps patients in maintaining and improving balancing skills. These animals also prevent seniors from falling down by propelling them appropriately.
Positive distraction sources-Pets give an opportunity to their masters to focus on them thereby diverting the attention from the prevailing illness and elevating moods by positive routine development.
Physical activity booster-Most pet animals, especially dogs, need a nature walk thereby encouraging the elders to have physical activity. This is extremely important as exercising is crucial for PD patients.
Attention Seeking: When PD patients in distress and need of help, pets are able to attract the attention of neighbours or passers-by. This is crucial in emergencies.
Communication Promoters-Pets facilitate better communication by prompting conversations, especially from strangers.
Daily Chore Helping-Trained pets can help PD people with simple tasks like switching lights, attending doorbells and alerting.
Pets are thus a boon for aiding the natural course of treatment in PD Rehabilitation!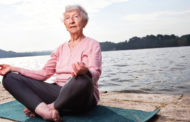 Globally, millions of people have Parkinson's Disease (PD), a degenerative neurological disorder that usually affects older people. Since it is a chronic disease, symptoms persist for long durations and also progress with age. Additionally, each PD patient experiences varying levels of difficulties and diverse symptoms which needs customised treatment. It is well known that nature-assisted interventions have always had long-term roots in healthcare and yielded successful results. PD is no exception to that.
Typical PD symptoms like tremors, muscle stiffness, poor balance and difficulty walking make it difficult for PD patients even to execute simple tasks in daily life. These movement disorders also inhibit their normal existence.
The integration of senses and interpretation of sensory information by the brain is important for registering perception in all human beings. It aids in identifying threats in the surroundings for safe movement. It also helps in maintaining balance, proprioceptive senses, and the vestibular sense which is a crucial aspect for PD patients. It is seen that many people with Parkinson's disease respond better to certain natural treatments than conventional methods! For this maintaining good health and safety environment naturally is essential.
Caring in Parkinson's – A Natural Approach
Staying in touch with nature can help PD patients in managing their debilitating conditions which makes them helpless and eventually causes depression. Natural treatment can co-exist with and complement standard treatment procedures to improve the quality of life in Parkinson's. This approach is based on providing remedies for three major aspects of the disease through diet supplements and exercise-
Increasing production of dopamine in the brain
Reducing irregular movements like tremors and gait
Decreasing psychological issues like depression
Freezing of Gait (FOG) is a common cause of falls in elderly persons, particularly those with PD. Consequently, subconscious reactions regarding the shape and contents of surrounding physical environments play a vital role in determining their behaviour and well-being. Several falls and injuries could therefore be prevented by measures in construction, both indoors and outdoors. It is seen that by adopting a natural environment, the interpretations and instincts of PD patients can vary due to decreased stress levels. This in turn prevents triggering of FOG thereby their boosting self- confidence level and facilitating ease of movement without inhibitions.
Natural Treatment Procedures for PD
Using Alternative Food Supplements -A variety of natural supplements like fish oil, bean variants like velvet beans and broad beans, cocoa and herbal supplements like Brahmi, Ashwagandha and St.John's Wort enhance dopamine production, reduce the death of neurons and lower depression symptoms. Additionally, beverages like tea and coffee, fresh vegetables like cabbage, carrots, and tomatoes and fruits like pears and grapes reduce risk of PD.
Maintaining a Physical Exercise Regime– Physical activity for PD can strengthen muscles and aid in regaining control over movement. PD patients must exercise for at least 2.5 hours every week to improve balance and posture, reduce stiffness, and enhance the brain's usage of dopamine. These exercises should focus on aspects of stretching, strengthening and increasing endurance. For that, activities like aerobics, yoga, running, dance, Tai Chai and Pilates may be beneficial. PD patients with joint problems may choose water aerobics and swimming. Gait Training and Exercising Facial Muscles by chewing vigorously, reading out aloud and exaggerating facial movements is also recommended. It is important that these regimes are followed under supervision of trained therapists and over-exertion is avoided.
Conclusion
Parkinson's Support Program must consider the design of the visual environment for PD patients. This is significant as it determines the way they live, function and are administered care and rehabilitation procedures. Staying in touch with nature has a profound impact on easing their mental inhibitions and enhancing sensory perception. This positively impacts daily routines of Parkinson's patients.
Parkinson's disease is a neurodegenerative disorder that affects the motor activity of the person. Of all its causes, pesticides act as a dominating factor for inducing Parkinson's disease. Research by Wang, Costello and Costburn reveals that exposure to certain pesticides like Paraquat, Maneb and Ziram increased the risks of Parkinson's disease by 80%.
Pesticides and Parkinson's – the connection.
The first glimmer of doubt about the devastating impact of pesticides came in the 1980s when the scientists suspected that Paraquat, a powerful pesticide could well cause Parkinson's disease. Paraquat had a chemical structure similar to a chemical called MPTP- 1-methyl-4-phenyl-1,2,3,6-tetrahydropyridine. This neurotoxin damages the dopamine-producing part of the brain called substantia nigra, thereby inducing Parkinsonism.
Who is affected most by pesticides to cause Parkinson's disease?
Among the patients with Parkinson's disease , the ones who are most likely to be affected by pesticides are the ones who have occupational exposure to pesticides. Farmers, gardeners, golfers, horticulturists, plantation workers etc are the most vulnerable preys to pesticides causing Parkinson's disease. These people are exposed to weeds and plants sprayed with a herbicide like a Paraquat which is the Parkinson-producer. A study by Murphy, Cooper and Clark outlined the hazards due to pesticide inhalation by golfers leading to the ban of 3 pesticides from golf clubs.
Since occupational exposure to pesticides and chemicals increases the risks of Parkinson's disease by 50%, the effects of Parkinson's disease is felt by men more than women.
In 2011, the link between Paraquat use by farm workers and Parkinsonism had been irrevocably proved by a U.S. National Institute of Health study. In 2013, Neurology's meta-analysis claimed that the risks of Parkinson's disease increased 2 fold with the use of Paraquat.
Paraquat has been banned in many Scandinavian countries, Korea, Austria and Switzerland.
Which pesticides are the most lethal causing Parkinsonism?
According to the U.S. Centre for Disease Control, the pesticides belonging to the group organochlorines and organophosphorus are the ones that are specifically linked to Parkinson's disease and hence are the most restricted or banned ones. Pyrethroids are another set of common household insecticides which are also likely to cause this disease.
Researchers at UCLA list these pesticides as linked to Parkinson's disease.
Insecticides- Permethrin, Beta HCH,
Fungicides- Maneb, Ziram
Herbicides-Paraquat, Rotenone, 2-4, D
How Pesticides cause Parkinson's disease?
Inhalation or skin-exposure to pesticides causes a toxic-inflammatory reaction leading to the synthesis of harmful alpha-synuclein protein thereby causing the loss of dopamine causing neurons. Research by Prof. Ryan has revealed that pesticides also affect the movement of mitochondria cells thereby affecting the energy level of the cell.
Pesticides also inhibit the ALDH enzyme (Aldehyde dehydrogenase) which controls the production of DOPAL. DOPAL is a natural neurotoxin that is responsible for the pathogenesis of Parkinsonism.
How to safeguard oneself from harmful pesticides causing Parkinson's disease?
Use gloves while gardening or weeding
Cover your nose with masks to avoid inhaling toxic fumes of pesticides
Washing the hands and face well after gardening or working in the fields.
Washing fruits and vegetables before eating to avoid consumption of pesticides.
Avoid using banned or restricted pesticides.
Organize a Parkinson's support program to create awareness of the dangers of the disease.
Parkinson's support program
The objectives of Parkinson's support program are to
Create awareness of Parkinson's disease, its causes and effects
Educate the people on the precautions to be taken to avoid Parkinsonism
Offer to counsel to patients with Parkinson's disease
Share experiences of Parkinson survivors with other Parkinson patients.
Having learned that Parkinson's disease can be caused by pesticides, spread the word around and exercise caution while handling pesticides to prevent Parkinsonism.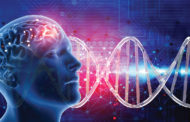 Everyone wants to be bright, well-planned, proactive, competitive and controlled. All this is possible only due to the presence of one magic neurohormone DOPAMINE. Dopamine is produced in the brain in several areas like the substantia nigra and is transmitted through specific dopamine pathways. Dopamine disorders can cause a host of illnesses including Parkinson's disease, Alzheimer's, Bipolar disorders, Depression, ADHD, Schizophrenia and even gambling and binge eating. The most severe form of dopamine deficiency is reflected in elders with Parkinson's disease.
Effects of Parkinson's disease
Parkinson's disease progresses slowly and affects everything about a person – his speech, gait, body balance and even cognitive ability. Knowing the effects of Parkinson's disease can help to handle it better.
Loss of body balance
Difficulty in moving
Difficulty in sleeping
Difficulty in eating
Constipation and digestive disorders
Depression
Hallucinations
Pain
Parkinson's disease- Stages
The Hoehn and Yahr scale is used to distinguish the stages of Parkinson's disease.
Stage 1
Unilateral symptoms exhibited only on one side of the body
Tremors
Rigidity in arms or legs
Difficulty to diagnose
Stage 2
Bilateral symptoms exhibited on both the sides of the body.
Difficulty in facial expressions
Decreased blinking
Speech abnormalities like monotone or soft voice, slurring speech, low volume etc.
A stiffness of muscles leading to neck and lower back pain
Stooped posture
Slow activity
Can be misinterpreted as advancing age
Stage 3
Loss of balance
Poor reflexes
The Patient is still independent when it comes to body hygiene, eating and dressing.
Stage 4
May stand or walk without the help of another but with visible difficulty
Inability to walk without the help of a walker
Needs help with body hygiene, eating and dressing.
Cannot live alone
Stage 5
Cannot stand without assistance
A tendency to fall or freeze while walking
Hallucinations and pain
Round-the-clock assistance is a must.
Natural dopamine boosters
Dopamine levels can be increased substantially only with a proper diet enriched with natural dopamine boosters. Eating foods rich in Tyrosine gives you the required dose of dopamine.
Foods rich in tyrosine are
Almonds
Avocados
Bens
Eggs
Fish
Chicken
Apart from this, these activities act as natural dopamine boosters.
Exercise – this stimulates brain activity, delays brain ageing and produces new brain cells with dopamine.
Meditation– it increases the level of dopamine with focus and concentration
Massage– this reduces stress along with cortisol levels, thus increasing dopamine by 30%.
Music– Listening to music improves moods, energy, focus and concentration and also dopamine.
Sleep– Lack of sleep reduces dopamine levels. So make sure you sleep well daily.
Supplements to increase dopamine
Neurologists have compiled a long list of supplements to increase dopamine which includes
Tyrosine present in
Caffeine – present in coffee
Green tea
Shilajit – a herb found in the Himalayas
Curcumin present in turmeric
Oregano
Rosemary
Fresh cut grass has hexanal which increases dopamine
Fish Oil and seafood
Ginseng
Folate -present in green vegetables
Magnesium
Dopamine fuels our brain activity and is responsible for our motivation, drive, creativity and self-control. Dopamine often called the "motivation molecule" is the key to mental health and physical wellness. Keep Parkinson's and other dopamine disorders at bay by following a healthy lifestyle of good tyrosine-rich food, regular exercise, relaxation and sleep. Prevent Parkinson's by consuming supplements to increase dopamine and enjoy healthy living.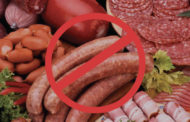 Parkinson's Disease, a neurodegenerative the is progressive, causes rigidity of muscles, slowed mobility and tremors while affecting the quality of life both in terms of physical and mental health. The medical researches are yet to find both the reason and the cure for this disorder.
However, with the help of medications combined with the diet that is balanced, you can help the individual with Parkinson's Disease in improving the quality of life.
In addition to medications, psychotherapy and counseling on a regular basis could help in managing the symptoms better. As there is no cure for Parkinson's Disease, the treatment approach is mainly focused on managing the symptoms effectively.
In order to improve the physical and mental health, a balanced diet is imperative along with medications and regular exercise. When it comes to a balanced diet most of us will prefer to know what we should eat, leaving the question 'what we should not eat?'.
Nevertheless, the following diet tips are just for informative purpose. Consult your doctor to know the best diet options in the presence of Parkinson's Disease. Here are few of the foods you may want to avoid.
Excessive Proteins and Fats

Lavopoda is the main drug used to treat the symptoms triggered by the Parkinson's Disease.
It has been proved that in some patients, the drug is interfering with the proteins.
Though proteins are essential for cell growth, intake quantity needs to be regulated to avoid health complications in Parkinson's patients.
Dairy products and meat are rich sources of proteins. Avoid consuming proteins more than necessary. Consult your dietitian to know the ideal protein intake.

Dairy Products

Though milk is considered as a rich source of various nutrients, it needs to be avoided by the individuals with Parkinson's.
Milk and its products have been related to the risk of developing or increasing the symptoms of Parkinson's Disease.
It is found that an unknown factor that is part of that dairy products, is affecting the oxydation process of the brain.
In addition, contents such as neurotoxin and pesticides are found in milk products and these contents are directly related to the risk of developing Parkinson's Disease.

Added Sugars

Added sugars are rich in calories which in turn increase the body weight. And, Parkinson's patients need to maintain a healthy weight.`
Excess intake of added sugars needs to be avoided. Instead, consume fresh vegetables and fruits that help you in maintaining a balanced diet.
Cola drinks, pastries, frozen foods and all other packages foods need to be avoided completely.

Enriched Flour

The processed flour may reduce the Vitamins and fiber contents that are present in the whole grains.
Constipation is one of the health issues associated with Parkinson's Disease and intake of enriched flour may worsen the condition.
Avoid consuming enriched flour and take the whole grains directly in their natural forms instead.
Whole grains such as oats, brown rice, wild rice are rich sources of fiber that alleviates constipation.
In addition, Fava beans need to be avoided as it has the natural form of Lavopoda. It is advisable for you to discuss the inclusion of fava beans in your diet with your doctor before consuming it. Also, try to avoid processed meat that could put you at the great risk of developing Parkinson's Disease.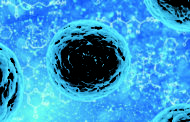 Say Parkinson's and all you get in reply is a blank expression. Say Muhammad Ali and there is a flicker of recognition. Yes. Mohammed Ali- the great boxer suffered from Parkinson's disease for 30 years. Even while lighting the Olympics torch in1996, one could see the tremors and painfully slow movements frame by frame.
Over 10 million people in the world currently suffer from Parkinson's disease. It is the second most prevalent neurodegenerative disorder which affects most elderly people with age above 45. Parkinson's disease is caused by loss of dopamine secreted by the central nervous system. People with Parkinson's disease suffer from tremors, stiffness, slow mobility, body imbalance and shuffling gait followed by dementia or Alzheimer's disease as secondary symptoms. The causes of this disease are mostly genetic with other contributing factors being head injury, stress, chemicals etc.
Parkinson Disease stages
People with Parkinson's disease exhibit different symptoms at different stages
Stage1- Mild tremors. Daily routine is not affected.
Stage2- Difficulty in walking normally. Daily routine slows down.
Stage3-Slow movement and loss of balance. Even daily activities like eating, bathing and dressing require assistance
Stage4- Even walking becomes difficult. The patient cannot be left alone.
Stage5- The individual is often bedridden and unable to stand or walk. A caregiver is a must for all daily activities.
Effects of Parkinson's disease
People with Parkinson's disease suffer many side-effects as it progresses. The effects of Parkinson's disease are as follows-
Depression-

Almost 50% of the patients with Parkinson's disease suffer from depression. The loss of mobility is a big blow to their self-esteem causing sadness, fear and anxiety.

Digestive disorders-

Digestion slows down causing constipation and bowel irritability.

Sleeplessness

– 75% of the Parkinson's patients have difficulty in sleeping.

Urinary problems –

Incontinence and difficulty in urination are common.

Difficulty in eating

– Trouble in chewing and swallowing persist and may often lead to choking

Loss of Balance and Frequent Falls

– Falls become more frequent due to slow and impaired movement and loss of balance.

Pain

– Pain in joints develops due to lack of normal movement

Hallucinations

– Parkinson's patients hallucinate often with vivid and unreal dreams

.
Treatments for Parkinson's Disease
Parkinson's disease cannot be totally cured but only controlled. The treatments for Parkinson's Disease include
1. Medication
A natural chemical called Levodopa is the most effective medication for Parkinson's disease when administered with Carbidopa either orally or by infusion. Dopamine agonists are used to mimic the effects of dopamine in the brain. COMT inhibitors block the enzyme which breaks down dopamine and hence brings relief.
2.Deep Brain surgery
Deep Brain surgery is only for patients responding to levodopa. It is used in extreme cases where the patients have unstable responses to levodopa medication.
Stem cell-based cell replacement therapies for Parkinson's disease
Stem cell-based cell replacement therapies mark the new dawn of treatment of Parkinson's disease.
Parkinson's disease is caused by the inability of the Central Nervous system to regenerate neurons. stem cells have pluripotency which is the ability to multiply and create any cell line. Using stem cells dopaminergic neurons or neurons releasing dopamine are synthesized within the body.
Human embryonic stem cells have the greatest potential to create dopaminergic neurons due to their inherent ability for the repeated division and cell multiplication. If using embryonic stem cells seem difficult, there is still hope using iPSC Stem cells.
Man-made or Induced Pluripotent Stem cells (iPSC) are the new harbingers of hope for Parkinson's patients. Since they are synthesized in a laboratory by reprogramming an adult or mature cell to an embryonic state, they are safer and successful.
Parkinson's disease is not so incurable as it seems. The advent of stem cell-based replacement therapies spell hope and success for the treatment of Parkinson's disease.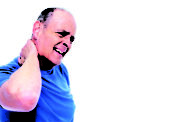 Parkinson's disease (PD) is a degenerative disease associated with progressive nerve disorders. It affects two specific regions of the central nervous system – the brain and the spinal cord.Parkinson's disease on spinal cord cause primary motor symptoms like
Tremors even on resting muscles

Stiffness and rigidity due to increased muscle tone

Slowness of physical movements

Postural instability issues due to impaired balance and coordination
Additionally, there may be secondary motor symptoms like fatigue, involuntary movements, speech problems, handwriting variations and swallowing difficulties. In severe cases, PD impacts the thinking process and causes dementia (loss of memory) in many patients.
Causes of PD
PD is caused by the destruction or degeneration of certain brain nerve cells called dopaminergic cells. These cells produce dopamine, a neurotransmitter, which aids in transmitting messages for controlling and coordinating body movements. In PD cases, there is a decline in dopamine production. This in turn makes it harder for the brain and spinal cord to control and coordinate muscle movements.
Risk Factors for PD
Age – With increasing age probability of getting PD is higher

Genetics – People whose close relations have PD history are likely to develop it themselves than others

Gender- Males are more prone to PD risks than their female counterparts

Exposure to toxic chemicals-People who are exposed to harmful chemicals like carbon monoxide, pesticides or herbicides may develop PD

Antipsychotic medications – Some medicinal drugs used to diseases like paranoia and schizophrenia can cause PD
There also seems to be a relation between Spinal Cord Injury (SCI) and Parkinson's disease (PD). Some research studies have found out that patients who have SCI are at an increased risk of PD.
Treatment of PD
Various treatment approaches for PD include medicines, physical exercises, therapies like physiotherapy, occupational and speech therapy, alternative therapies and surgical procedures.
Spinal Cord Stimulation (SCS) in the treatment of Parkinson's disease is used in advanced PD cases when medications fail. This surgical route improves gait and postural instability in patients enabling them to walk independently. SCS is a mid-thoracic procedure that involves placing electrodes on either side of the spinal column. Electric impulses are sent from a neurotransmitter to the spinal cord via these electrodes. These impulses interfere with the electric signals causing the PD symptoms and subsequently block them effectively. With SCS, dramatic improvements in minimizing dynamic gait characteristics like step length, stride width, stride velocity, stance, and swing time are seen .It usually has no side effects.
Likewise Deep Brain Stimulation (DBS) may be done for treating several disabling disorders due to PD. DBS treats neurological symptoms like tremors, rigidity and stiffness, slowed movement and walking impairments. 
Impact of Parkinson's disease
PD impacts various body functions and interferes with daily life tasks. PD complications include
Difficulties in chewing and swallowing occur, especially at later PD stages.
Feelings of anxiety and depression are experienced by patients at some stage of PD.
Sleep disturbances are common. Waking up during night, difficulties in falling asleep and drowsiness during the day may also be experienced.
Sexual dysfunctions may be seen (more in case of men).
Patients may also experience urinary incontinence or retention.
PD medicines can also cause the following side effects

Hypotension(decrease in blood pressure) when standing up from seated or lying positions
Drowsiness
Hallucinations
Involuntary movements including twitching and jerking of the arms and legs
Obsessive Compulsive Disorders (OCD)
Conclusion
PD patients can have widely varying symptoms and severity levels. So application of standard treatment procedures may not beneficial .However, customised therapies and treatment with focus on addressing the underlying symptoms can significantly improve the patient's quality of life.