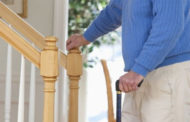 Parkinson's patients can have a healthy and happy life; in fact, most of them continue to do so. You need to come to terms with the fact that Parkinson's disease treatment does not cure it completely. A few modifications and re-adjustments need to be made as the illness progresses, to make their living more comfortable. People with Parkinson's need to live in a healthy and safe environment.
The care, activities, and eating routine will depend entirely on the level of impairment the patient has. Diagnosis of Parkinson's disease in the early stages helps to manage it better.
Here are a few tips for people with Parkinson's –
MANAGING RELATIONSHIPS –
One of the difficult symptoms of Parkinson's disease is the loss of identity which strains the patient's social and intimate relationships. Parkinson's disease treatment can help a great deal in managing such symptoms, but support and care from family and other relationships are very important. Spending time with close relations especially young children helps to keep them active and happy.
CHANGES IN WORK –
Continuing to work can help in raising the person's self-esteem and worth. The mild symptoms can be managed with medications. If the symptoms become severe and hinder your working capabilities, you need to consult your doctor and opt for more effective methods. Younger people have an option for surgical treatment. If you are not working, you need to keep yourself active at home. Don't shy away from carrying out activities at home such as folding clothes, picking groceries, making the bed, watering the plants, etc.
DIET –
There is no set diet for people with Parkinson's, but healthy eating is a must. Doctors recommend a nutritious diet rich in plenty of fruits and vegetables. However, certain Parkinson medications have some dietary restrictions which you will need to discuss with your doctor. Foods rich in protein need to be limited because they interfere with the absorption of certain medications.
EXERCISE –
Parkinson's disease is notorious in impairing a person's motor skills. Following a less strenuous workout regime can help improve the motor skills. Some of the exercises recommended for Parkinson's patients include – stretching, tai chi, walking on a treadmill, balancing training and resistance workouts. Daily exercising helps to improve digestion, posture, balance and enhances muscle strength and flexibility.
COPING WITH STRESS –
Parkinson's disease adds a lot of stress on the patient. The best way to deal with stress is to engage in social interactions. Joining a support group can help a lot in overcoming stress as the person gets to interact with people going through the same difficulties. Healthy eating and regular exercise program can also help manage stress.
Parkinson's disease and its treatment can lead a person to lose their judgment and mental clarity. In such situations, proper help from caregivers and family can help them restore the confidence in them. You can lead a normal and happy life as long as you take the medications on time, eat good food, stay active and continue your routine check-ups.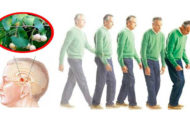 Parkinson's disease (PD) is basically a neurodegenerative condition that affects the nerve cells of the patient. This progressive disorder is named after James Parkinson's, who wrote the first detailed essay on "Shanking Palsy" in 1817.
Parkinson's affects people of all races and cultures. A study shows that nearly 7 million Indians are estimated to be affected with Parkinson's disease. The condition gets more common with the increasing age. In most cases, the disease affects people above 60 years of age. But there are rare chances of getting affected with PD before the age of 50.
SYMPTOMS:
Parkinson's Disease can be classified as a movement disorder. The common symptoms of PD include stiffness, tremor and slow movement. Tremor may get worse when the patient has anxiety or high emotion. Stiffness can also make the daily tasks difficult to handle.
The symptoms of Parkinson's disease can be divided as follows:
Motor symptoms
Tremors
Rigidity
Bradykinesia
Impaired posture and balance
  Non-motor symptoms
Constipation
Skin sensations and pain
Speech & swallowing difficulties
Depression
CAUSES:
Parkinson's Disease occurs, when certain nerve cells (neurons) in the brain gradually lose the normal condition.
The symptoms of Parkinson's Disease occur due to the loss of neurons that produce a chemical messenger in the brain called dopamine. The decrease in the level of dopamine creates abnormal brain cavity which leads to Parkinson's Disease.
Tips to avoid Parkinson's Disease:
Folic acid in food helps to reduce the risks of Parkinson's Disease. Folic acid is abundant in fresh raw vegetables. Incorporating more vegetables and vegetable juices into your daily diet may help to prevent the condition.
Here are some tips to prevent Parkinson's Disease;
Eat Fresh and Raw Vegetables
Involve more in yoga and exercise
Avoid High Cholesterol fat
Vitamin D
Caffeine
Avoid or reduce the intake of alcohol
Avoid excess iron
Avoid pesticides
Diagnosis:
There are no specific methods to diagnose Parkinson's Disease. A neurologist can identify the Parkinson's disease with the signs, symptoms, neurological examinations, physical examination and also with the Patient's medical history.
The doctor may ask the patient to take the test such as Blood test, Magnetic Resonance Imaging (MRI), Ultrasound of the brain and Positron Emission Tomography (PET).
Treatment:
Parkinson 's Disease cannot be cured completely. But the condition will be manageable with early diagnosis and treatment. Physicians follow different treatment methods based on the condition of the patient. In certain cases, surgery is also applicable.
Support:
Parkinson disease may affect every aspect of a patient's life.  Anxiety and depression are common among PD patients. Some studies show that about half of the PD patients develop dementia at any point of the condition.
Parkinson's Disease is manageable with proper care, medication and support. The care and support from the family are the most important part in the management of the condition and it helps the patients to get back to a normal life.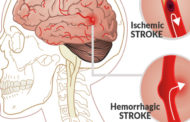 Stroke, which is also known as cerebrovascular accident or brain attack is the third leading cause of death in the world. The term stroke is used to define an event that can be caused by a number of different pathological processes.
In most of the stroke cases, a warning sign or symptom might have occurred and gone unrecognized. Regardless of the cause, the parts of the brain damaged by the loss of blood supply can no longer perform their specific cognitive, sensory, motor, or emotional functions.
Stroke is caused by the interrupt of oxygen supply to the brain tissues and that lead to a serious damage.
CAUSES OF STROKE;
ISCHEMIC STROKE: When the oxygen supply to the brain gets interrupted with the reasoning of blockage in the artery
HEMORRHAGIC STROKE: It occurs when the blood vessel in the brain get leaked or burst.
SIGNS AND SYMPTOMS OF STROKE:
Stroke normally appears with the loss of sensory and motor functions on one side of the body. The common stroke symptoms include;
Loss of speech and trouble in understanding the speech.
Numbness in your face, arms and legs
Vision problems
Severe headache
Trouble in walking or movements
Early recognition of stroke is important as it can expedite the treatment. Stroke can be diagnosed through various methods like the observation of medical features, neurological examination, CT scans, MRI scans, Doppler ultrasound or arteriography.
The commonly used treatments to treat stroke are tissue plasminogen activator for clot dissolution and surgery to increase cerebral circulation. Other common treatment methods include anticoagulants and anticonvulsants.
Obesity or overweight, physical inactivity, alcoholism, usage of drugs, high blood pressure, high cholesterol, any kind of heart defects are some of the risks factors that lead to stroke. A person with a family history of stroke, people who are above 55 years of age are also prone to the condition.
Stroke can be prevented by treating the underlying risk factors like diabetes and hypertension. The condition can also be prevented by lifestyle modification and balanced diet.
Few things, which really help you to prevent stroke are;
Avoid taking food that is rich in fat.
Practice a healthy diet (Have plenty of fruits, vegetable, and whole grains, nuts, seeds and legumes.
Maintain a healthy body weight
Try to avoid self-medications
Regular physical exercise
Avoid smoking
Stop consuming alcohol
Keeping blood pressure under control
Rehabilitation therapies after a stroke help the individuals to overcome the disabilities caused by stroke. Both the patient and family members have to get familiar with the stroke management. Some patients may also get post-stroke depression. Psychologists, social workers and family members can support the patients to recover from such situations. Stroke is preventable and treatable. The awareness on the stroke is the key factor to the management of the condition.