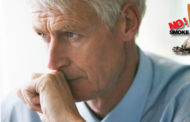 Stroke is one of the leading causes of death and disability all over the world. Sometimes the underlying medical conditions increase the risks of stroke. By keeping these risk factors under control and by making few changes in diet and lifestyle, one can prevent a stroke.
Most common stroke risk factors are:
High BP(greater than 140/90 mm hg)
Uncontrolled diabetes
High total cholesterol (greater than 200 units)
Atrial fibrillation (irregular heart rhythm)
Circulation problems such as carotid and /or coronary artery disease
Smoking
Alcoholism
Obesity
Stress
Sedentary Life
Prevention of medical risk factors
High BP (Hypertension): High BP goes undetected sometimes so the only way of knowing hypertension is to get it checked regularly. It weakens the blood vessels, increases the chances of atherosclerosis and blockage and thus puts the person on risk of stroke drastically.
Hypertension can be controlled by taking proper medications and by taking less sodium, fat-free healthy diet, exercising regularly and proper stress management.
Uncontrolled diabetes: People with diabetes due to presence of high blood sugar levels are more prone to develop atherosclerosis, which directly increases the chances of stroke.
Proper medication along with healthy lifestyle and diet altogether will help in controlling diabetes.
High Cholesterol: High cholesterol levels (more than 200 mg/dl) increases the chances of blockage within the arteries supplying blood to brain, which may lead to stroke.
Maintaining high levels of LDL (good cholesterol), low levels of HDL (bad cholesterol) and lowering the total cholesterol will lower the risk remarkably.
Diet and exercise are highly effective in lowering the cholesterol but in severe cases cholesterol lowering medicines may be needed.
Atrial fibrillation (Irregular heartbeats) and other circulation problems: Atrial fibrillation can be a potential threat to stroke patients as it increases the chances of clot formation in major blood vessels supplying the brain quite severely.
Keeping it controlled with the help of healthy living style, can cut down the risk of stroke by 80%.
Adopting a Healthy lifestyle
It is the only way you can prevent the risk of stroke . Not just stroke but a healthy lifestyle prevents many health issues.
Diet:
To lower the odds of having stroke or even relapse of stroke, diet plays a very important role. Low sodium diet, which comprise sodium not more than 2300 mg/day and up to 1500 mg/day for people age above 50 yrs.
Food for stroke patients should have all the essential nutrients in right proportion and consuming the right amount of food will makes the difference.
Vegetables, fruits, low fat or fat free dairy products, whole grains will help in reducing total cholesterol, BP and excess body weight. Lean meat, fish should be preferred over red meat.
Food products having Trans fats should be completely shunned. Processed food and beverages having excess sugar and Trans fats should be avoided.
Exercise:
Physical activity in any form will improve the overall health of the individual by improving metabolism, improving heart function and reducing BP and cholesterol. Benefits are countless and can even help in stress management. Inactivity and sedentary life puts a lot of negative impact on the overall health of the person. Thus, exercise for stroke patients is highly recommended.
Weight:
Obesity can expose a person to many medical problems because of the greater chances of having high cholesterol levels, high BP and can become a cause for heart disease and diabetes (type II).
Maintaining a healthy weight is very important.
Smoking:
Smoking alone can significantly increase the risk of stroke.
Smoking along with other risk factors such as hypertension, high cholesterol, obesity, stress etc. increase the risk factor for stroke many folds.
Quitting smoking will help in preventing stroke and control other severe medical problems too.
Alcoholism:
Heavy drinkers are at great risk factors of stroke. Heavy alcoholism can cause liver damage due to which formation of substances that cause blood clotting may get hampered.
It may directly increase the risk of having stroke caused by bleeding in brain (Haemorrhage). Hence smoking and consumption of alcohol should be completely stopped.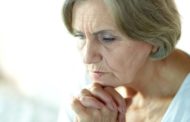 The Parkinson's disease is increasingly seeing the manifestations of non-motor symptoms along with typical motor symptoms in the recent years. People with Parkinson's disease are usually affected with non-motor symptoms before the appearance of primary motor symptoms. The primary motor symptoms are tremors of fingers, rigidity, and difficulty in any kind of movements. The non-motor signs and symptoms depends on the involvement of the brain stem, olfactory, thalamic and cortical structures of the brain.
The non-motor symptoms of the Parkinson's disease  commonly affects the male than females. It is seen after the age 60 years. The course of the illness lies between 10-25 years.
Pathology
The gross examination of the brain in Parkinson's disease shows that there is a mild frontal atrophy with loss of normal melanin pigment of the mid brain.
Causes
Although the exact cause for the disease is unknown, the genetic or familial reasons are considered as one of the important cause. Other risk factors include head injury, exposure to pesticides, rural living, consumption of well water, male gender, neurodegenerative disorders, cerebrovascular diseases and long term effects of drugs.
Symptoms
The symptoms of Parkinson's can be grouped into Sensory symptoms and Neuropsychiatric symptoms.
Sensory symptoms
It includes the inner restlessness, aching of muscles, pain and discomfort in the extremities.
Drooling, abnormal gait, anosmia, difficulty in swallowing, nausea and vomiting.
Sleep disorders and impaired daytime alertness are the other most common symptom in Parkinson's disease. It is mainly due to the recurrence of motor symptoms like tremors and rigidity of the limbs during sleep. There may be difficulty in turning in the bed, involuntary leg movements, rapid eye movements, vivid dreams, hallucinations which result in sleep disorders. Shortness of breath during sleep also leads to sleep apnea conditions.
There may be Autonomic dysfunction leading to the excessive sweating, constipation, increased urination and difficulty in retention of urine.
Neuropsychiatric symptoms
It includes the changes in the mood, cognition impairment and behavioral changes. These are most commonly seen along with motor symptoms of the disease.
Depression, anxiety disorders, dementia are the common associated symptoms of the disease.
Depression and Parkinson's disease are almost inseparable as depression affect more than 50% of Parkinson's disease cases. It may be usually present before the onset of the disease but most of the time it gets unrecognized and untreated. It accompanies the disease for a long period leading in worsening of the motor symptoms of the disease. There is altered mood swings with guilt or joy, there may also be sadness, anxiety and suicidal tendency in depression.
The incidence of Dementia (loss of memory) in Parkinson's disease is 6 times more than in any other person. The anxiety disorders and dementia may result in the difficulty of planning, thinking, memorizing, understanding the complex tasks and also in difficulty of retrieving the new information in the affected person.
The behavioural and the cognitive impairment can be called as "Impulse control disorders". It includes extremes of sexual addiction, sexual fantasy, shopping mania, overeating, intense fantasy about the objects, sorting, arranging, repetitive handling of objects, and constant picking at oneself.
Non- motor symptoms also include recurrent urinary tract infection and dehydration in cognitive impaired persons.
Diagnosis
A person with a set of 2-3 motor and non-motor symptoms like rigidity, tremors and dementia, impaired behaviour, difficulty balancing can be easily diagnosed with the Parkinson's disease. It has to be evaluated for the further prognosis of the disease and its complications by MRI and CT scans.
Treatment
The main goal of the treatment is to maintain the function and quality of the life of the diseased person. Earlier diagnosis helps in the recovery of the patient soon. Doctors advise for the increase in the physical and mental activity for better functioning of the body and brain. Change in sedentary lifestyle is also helpful in patients to recover with the motor symptoms.
Physiotherapy is advised for the correction of tremors or rigidity for a definite period of time.
Depression can be treated with antidepressants. And for patients who are non-responsive or intolerant to anti-depressants, Electroconvulsive therapy (ECT) is adopted which is highly effective.
Patients with cognitive symptoms and autonomic dysfunction respond poorly to the treatment.
The use of medicines like Levodopa and Carbidopa has helped in reducing the sleep disturbances enormously.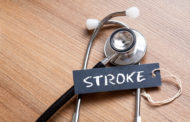 Stroke is a medical emergency that requires immediate attention and proper care. It happens when blood supply to the brain is either reduced or stopped, or when a blood vessel in the brain ruptures due to which brain cells get deprived of oxygen and glucose required for their functioning. It can be fatal or can lead to permanent disability.
The most common risk factor for stroke is high BP. It increases person's risk to stroke by four to six times. It is responsible for about 50 per cent of ischemic strokes and also increases the risk of haemorrhagic stroke markedly. High blood pressure is defined as a systolic blood pressure above 140 mmHg and/or a diastolic blood pressure above 90 mmHg. Systolic blood pressure is the maximum pressure in the arteries during contraction of heart. Diastolic blood pressure is the minimum pressure in the arteries between the heart's contractions.
Symptoms associated with hypertension are tiredness, confusion, angina-like chest pain, blood in urine, nosebleed, irregular heartbeat, ear noise or buzzing, vision changes and heart failure as well. Hypertension doesn't manifests it's symptoms with its onset, it's often diagnosed when significant damage has already occurred. Hypertension puts lot of strain on blood vessels that weakens them and make them prone to blockage and damage (at the end). Uncontrolled or untreated hypertension leads to atherosclerosis that is hardening and narrowing of blood vessels, which can further lead to blockage of blood vessels in brain result in stroke.
There are two types of stroke which are as follows:
Ischemic stroke: It accounts for almost 80% of all strokes. It occurs when the artery that supplies oxygen-rich blood to brain is blocked. This stroke can be again of two types:
Thrombotic stroke – happens because of clots in the blood stream. Clots can be formed either in the brain's blood vessels or blood vessels that leads to brain, or blood vessels elsewhere in the body which then travel to the brain and block the blood supply to brain's cells.
Embolic stroke – is the second type of ischemic stroke that happens when a blood clot or plaque (fatty deposits and cholesterol) known as embolus travels through blood stream and blocks the flow of oxygen-rich blood to a part of brain.
Haemorrhagic strokesoccur when a blood vessel in the brain ruptures or leaks blood. This causes swelling of the brain and increased pressure in the skull that damages cells and tissues in the brain. Most obvious reason for this is high BP.
Signs of Stroke:
Immediate treatment of stroke can save life or increase the chances of full recovery. The signs are:
Sudden numbness or weakness in the face, arm, or leg (especially on one side of the body)
Sudden blurred vision or decreased vision in one or both eyes
Sudden inability to move a part of the body (paralysis)
Sudden dizziness or headache with nausea and vomiting
Difficulty in speaking or understanding words or simple sentences
Difficulty in swallowing
Dizziness, loss of balance, or poor coordination
Brief loss of consciousness
Sudden confusion
A transient ischemic attack (TIA), commonly known as a'mini-stroke'can be a warning of an impending stroke. The signs and symptoms are same as of stroke but are temporary. It can occur from a few minutes to several months before stroke and happens when a particular part of brain is deprived of blood flow for 15 minutes or even less.  Though TIA is a painless episode it should not be ignored and treated properly.
Treatment: Upto 80% of strokes are preventable by the control of risk factors. Some controllable risk factors include:
High BP is the main risk factor. BP greater than 140/90(high BP) should be lowered down.it is the most effective way to prevent strokes .
Uncontrolled diabetes
High total cholesterol (greater than 200)
Atrial fibrillation (irregular heart rhythm)
Existing carotid and/or coronary artery disease
Smoking
Alcoholism
Obesity
Stress
Sedentary Life
If it occurs even after prevention then tissue plasminogen activator, TPA (clot dissolving agents) are given via intravenous therapy within the first 3 to 4 1/2 hours of the onset of stroke symptoms to improve blood flow to brain. In cases where it can't be managed by TPAs, carotid artery angioplasty can be done to open the blockage or widen the artery via surgical approach.
Hyperlink – http://www.frontendersfoundation.com/stroke-support-program/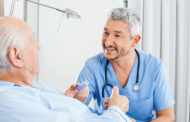 As of writing this article medical science has not been able to come up with a complete cure for Parkinson's disease, but patients with Parkinson's disease can be treated to reduce the effects of their symptoms. The severity and signs of Parkinson's differ from person to person and therefore there is no fixed treatment which is applicable for everyone.
The most common options for treating Parkinson's disease include medication, surgery, physical therapy, speech therapy, occupational therapy and alternative therapies.
1. Parkinson's Medication
The symptoms are caused due to the depleting levels of dopamine in the brain. And most of the Parkinson's medications aim at enhancing the dopamine levels. Some drugs on the other hand mimic dopamine. Since taking dopamine alone is not effective (since it does not get absorbed by the brain), it is taking as a combination drug so that it gets absorbed by the nerve cells of the brain. As with any other forms of medications these drugs also have side-effects including hallucinations, confusions, compulsive behavior, etc. Depending on whether the symptoms deteriorate or get reduced the doctor might change the dosage.
2. Physical Therapy
Parkinson's primarily affects the mobility of a person by stiffening the joints and weakening the muscle tone. Although physical therapy cannot prevent the symptoms from progressing it, but can definitely help the person to cope with the condition. Stretching, walking on the treadmill and resistance training can help the patient a great deal in improving balancing and in gaining strength.
3. Speech Therapy
Parkinson's patients develop difficulty in communicating. Their speech becomes unsteady and distorted. An expert speech therapist will introduce the patient to techniques and exercises that will help the patient improve speech, control facial expressions and overcome difficulty in swallowing.
4. Occupational Therapy
These therapists help patients to maintain their independence for a longer period. Everyone has a set of daily routine activities and an occupational therapist helps patients to manage their routine by teaching them coping skills. They recommend the changes that need to be made at your home and work place to help you continue your normal life for an extended period.
5. Surgery
Again, this process also controls the symptoms and does not offer a permanent cure. Certain symptoms depending on the progression of the illness cannot be treated with medications. In such situations a surgery is recommended. However, the patient will have to continue taking medications even after the surgery. This option is not suitable for everyone and you need to discuss it further with your physician. The chief surgery options for Parkinson's include Deep brain stimulation and lesioning techniques.
6. Alternative Therapies
Popular alternative therapies include herbal therapies, acupuncture and massage. But before you decide to use herbal medicines and supplements it is always better to discuss with your physician.
Parkinson's disease may not have a cure but making a few changes and undergoing therapies can help a patient cope better. Eating a nutritional diet and exercising regularly can help you lead a better life.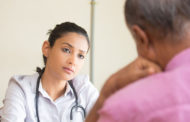 If you want to save your near ones from sudden stroke attacks, then nothing can be the best option other than stroke screening. Stroke symptoms and probabilities in future can be now easily detected with accuracy by means of these medical screenings. These screenings are absolutely safe and those diseases that might bring strokes can be detected by these tests.
This screening is nothing but a small part of health screening and this is necessary for aged fellows and those patients who are suffering from chronic diseases causing strokes. Basic stroke screening is beneficial for almost all patients. This screening is performed with the use of specialized medical equipment or tools. This screening is completely non-invasive and thus the patients will not get hurt from the same.
What are the motives of these screenings?
One of the most powerful motives of stroke test is to prevent stroke and its dreadful consequences that might happen in future. This is quite a simplified screening and it can be conducted at the time of health check-ups. If you have already faced mini strokes then you should get this screening on a frequent note so that big blows in future can be efficiently prevented. Stroke check-up can be now easily performed by choosing the right stroke prevention package.
There are some medical packages where this particular test is added as a free service. It means no additional cost is charged for this medical service. You should choose the screening package as per your requirement and convenience. Currently, doctors are strongly suggesting to include this screening in your monthly medical package so that you can stay away from the threats of strokes.
This type of screening is sometimes also termed as lifeline screening as it can help in preventing strokes as a result of which lifeline of patients can be increased. If you do not face strokes in future then you will enjoy a healthy life and your lifeline will automatically get extended.
Who are in need of these screenings?
Aged persons
Addicted fellows especially those who smoke and drink alcohol.
Diabetic patients.
People having a heredity trouble of cardiovascular-issue.
High blood-pressure patients.
Women taking birth-control medications.
Common signs of strokes
Weakness or numbness of any side of your body.
Dizzy spells or trouble walking on a sudden note.
Severe headache.
Vision troubles either in both eyes or in any one eye.
Sudden confusion onset accompanied by slurred speech.
If you are recently facing any of these troubles then you should definitely approach to your doctor and will have a thorough stroke examination so that future threats or possibilities can be easily avoided. In fact, this is one of the wisest strategies that can keep you healthy in the long run and will improve the overall functionality of different organs of your body.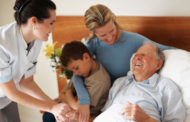 A stroke is a complete mental and physical breakdown of a person. This is because a stroke affects our brain and the brain controls our emotions as well as actions. The caregiver needs to bear a lot of caution to take care of a stroke survivor. An injury from stroke may make the patient confused, angry and forgetful. But we can always be positive even when life is not on a fair tide with stroke survivors, and therapy for stroke patients is the only last straw.
1. Be ready to move the patient to wherever he or she desires to go:
A stroke patient might be challenged in his mobility and unable to move around or go anywhere they want. Offering transportation to a stroke patient, who needs to be present at many appointments during per week can be very demanding. Try to make certain that everyone in the family contributes to moving the stroke patient for all the care and recreation that he or she needs.
2. Plan out the affected person's day:
It is seen that post-stroke treatment, stroke sufferers deliver good results, when they are capable of getting right into a routine of care. This is not to mention that every day ought to be exactly the same, however, sufferers need to have certain expectations. They should be allowed to follow a proper schedule such as eating breakfast, lunch, dinner on time and exercise regularly.
3. Assist the affected person with prescribed physical games:
After a stroke, an affected person may be recommended to play certain sport to help increase muscle energy. You may give the patient a latex-free REP Band resistive workout band for the resistive workout program, or do wrist and hand strengthening sporting events for which you may use our Eggsercizer Resistive Hand Exerciser. In this case, you should ensure that the patient follows appropriate positioning all through the physical games and which you are capable of assisting the affected person to prevent falls or different problems.
4. Assist the affected person with private hygiene:
It is extremely important that a stroke patient maintains his/her mobility. At the same time, make sure you have stroke awareness on a way to gently assist a patient without risking injury. You cannot risk any other complications for a person
5. Assist the affected person to consume and drink:
Some stroke patients can feed themselves shortly after leaving the hospital, however for other patients dysphagia (trouble in swallowing) can increase. This may turn risky because meals particulates can get caught inside the lungs that can then purpose critical infection and other issues. If we take adequate precautions for a person who has just recovered from the stroke then he can live longer and lead a normal life without any further complications. One can also find a support group in the community who has battled stroke and may prove clinical in recovery after the stroke.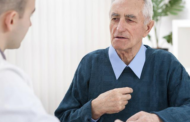 A recently conducted medical research suggests that there has been a shocking rise in the count of people with Parkinson disease over the recent past. This is a devastating ailment that makes life miserable. And as it gets, said that prevention is better than to cure, it would be a wise act to take preventive measures against the attack of this ailment. Now, if that objective is to be accomplished, one should be familiar with Parkinson's patient education. This knowledge will enable people to detect the symptoms of this ailment and take adequate remedial measures, ensuring health and happiness in life.
Knowledge on the symptoms of Parkinson's disease will enable early detection of the ailment
There is a proverbial saying that the morning shows the day. This statement fits into this context with great relevance. If you have the knowledge on the symptoms of Parkinson's disease, it will enable you to identify the danger call at its early stage and accordingly, you can approach the necessary medical assistance. Remember, the earlier you approach the treatment process, safer will be your standing as it is easier to treat an ailment at the early stages as compared to availing the treatment after it gets to the advanced stages.
Awareness on various phases of the ailment is necessary
Parkinson's disease, like all other ailments, has several gradual stages of complication with different sets of symptoms. The remedial actions that suit the treatment at the early stages will definitely be unsuitable for treating patients at the advanced stages. Hence, it is important that one should be aware of the different Parkinson's disease stages and the respective symptoms for each of these stages. Often, patients fail to identify the disease at the early stages and it becomes more prominent after getting to the advanced stages when it has been late for applying remedial actions. If you have knowledge of the various phases of this ailment and the respective symptoms at each stage, you can easily diagnose the trouble at the early phase that will give the physician better chance to cure it.
Accurate diagnosis is important to cure the ailment
Are you aware how is Parkinson's diagnosed? If you have knowledge of the probable ways for diagnosis of Parkinson disease, it will enable to approach the right detection techniques for accurate identification of the ailment. Remember, accurate and early detection of the disease will enable the physician to treat the disease with higher accuracy and hence, you can expect for better treatment outcome.
Knowledge on a disease enables the sufferer to approach the most suitable remedial actions that ensure the best treatment outcome. Most importantly, it includes the knowledge on a precautionary and preventive measure that will safeguard you from the attacks of ailment. Patient Education boosts the confidence of the patient and enables him to face the treatment phase being more courageous. This knowledge will enable the patient to overcome the trauma and shock of knowing that he/she is suffering from an ailment and once this happens, the rate of recovery automatically enhances, eventually bringing a complete cure.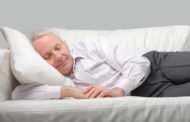 Sleep is as essential to a person's well-being as is nourishment. Interrupted sleep pattern can lead to several sleep-related problems such as mood swings, irritability and it also impacts an individual's physical well-being. Studies show that Parkinson's disease affects a person's ability to attain good sleep. In fact, insomnia is one of the common symptoms of Parkinson's disease. People with Parkinson's can quickly initiate sleep, but the problem is they wake up within a few of hours and find it impossible to sleep through the rest of the night.
Parkinson's disease has been proven to upset the Circadian rhythms, and it disrupts the quality of a person's life. Imbalanced circadian rhythms affect the mood, health and overall well-being.
Some of the common sleep problems related to Parkinson's disease include –
Excessive daytime sleepiness
Insomnia
Nightmares
Sleep apnea
Sleep attacks
REM sleep behaviour disorder
Restless legs syndrome (RLS)
Nocturia (frequent nighttime urination)
Periodic leg movement disorder (PLMD)
Sleep aids for Parkinson's patients
Medical Therapies
If you are experiencing sleep troubles, there are several medications that doctors prescribe so that you can sleep better. The medication can be adjusted according to the prescriptions so that the patient can stay awake during the day and sleep well at night. Drugs like Clonazepam and Melatonin are prescribed for REM sleep behaviour disorders. Both these are strong sedatives. Putting on a CPAP (Continuous Positive Airway Pressure device) can help individuals who suffer from sleep apnea, to enjoy uninterrupted sleep at night. Antidepressants are also an option for insomnia. Don't practice self-medication, instead, consult with your physician and get his/her opinion since these drugs have side-effects if not used under the supervision of a healthcare professional.
Tips to help PD patients sleep better:
Maintain a regular and consistent sleep schedule – every night go to bed at the same time and wake up at the same time every morning.
Plan a bedtime schedule so that you manage to stay in bed for at least 7 to 8 hours.
Spend time outside. Exercise every day and get some fresh air.
Consider light therapy. Spending time near a light therapy box can help improve sleep.
Don't indulge in daytime napping. And if you really cannot do without it make sure not to nap for more than an hour.
Don't use stimulants such as alcohol, nicotine and caffeine. Alcohol can make you sleepy, but it disrupts sleep.
Have light meals at night
Keep water nearby so that you don't have to get up from bed at night. If you are taking PD medications, you might frequently feel thirsty at night, so you need to keep water by the bedside.
Do not keep a television in your bedroom and don't work in your bedroom.
As mentioned above sleep is a very necessary process which is necessary to keep us in good health. By following the tips discussed in this article, you can enjoy a good sleep.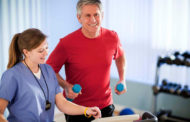 Parkinson's disease (PD) is a chronic and progressive movement disorder, meaning that symptoms continue and worsen over time. It belongs to a group of conditions called motor system disorders, which involves in the malfunction and death of vital nerve cells in the brain leading to the loss of dopamine-producing brain cells. PD usually affects people over the age of 60. Early symptoms of PD are subtle and progression of which leaves the person unable to control the movements normally. The specific group of symptoms that an individual experiences varies from person to person.
The four primary symptoms of PD are as follows:
tremor of the hands, arms, legs, jaw and face
bradykinesia or slowness of movement
rigidity or stiffness of the limbs and trunk
postural instability or impaired balance and coordination
Other symptoms may include depression and other emotional changes; difficulty in swallowing, chewing, and speaking; urinary problems or constipation; skin problems; and sleep disruptions. After diagnosis, treatments can help relieve symptoms, but there is no cure.
What does Parkinson's disease exercise involve?
People with Parkinson's disease should maintain an active lifestyle as much as possible which helps to improve their mobility, flexibility and balance. There is no "exercise prescription" that is right for every person with PD. For sedentary people, just getting up and moving is beneficial. More active people can build up to regular, vigorous activity. It helps to tone muscles and puts the underused and rigid muscles through a full range of motion. The effects of exercise on disease progression are not known, but it helps to boost the body strength leading to the person's less disabled. Exercises such as walking, gardening, swimming, calisthenics, and using exercise machines enhances emotional well-being and general physical activity. Because PD is chronic and progressive, it is necessary to keep up exercise habits over long term. The below methods help manage the symptoms of Parkinson's diseases;
1. Flexibility (stretching) exercises
2. Aerobic activity
3. Resistance training or strengthening exercises
These elements are included in many types of exercise. Biking, running, yoga, dance, weight training, non-contact boxing and more all have positive effects on symptoms for people with Parkinson's.
What does Parkinson's disease rehabilitation involve?
Treatment that targets flexibility, strengthening and cardiovascular conditioning aid the individuals with mild to moderate Parkinson's disease. Regular aerobic exercise such as walking prevents development of cognitive impairment in healthy elderly individuals and this can hold true in Parkinson's disease as well. Rehabilitation treatment may involve:
Flexibility/stretching and strengthening exercises
Fitness (aerobic) activities
Swimming with different strokes
Hiking using walking sticks
Paced walking
Strategies to improve mobility
Strategies to improve self-care activities
Handwriting
Stress management
Instruction in cognitive strategies
Speech training in swallowing as well as rate, control, respiration and phonation
The rehabilitation plan of care is developed specifically to the individual's needs and goals defined by the patient and the evaluating therapist. Depending on the needs of the patients therapy may be one-two times a week and could last for several weeks.
Better management of Parkinson's diseases are achieved through patient- centered care coordinated with the physical therapy, occupational therapy and speech therapy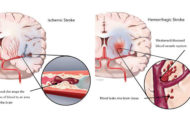 Many times we come across people suffering from stroke around us. Stroke is one of a serious medical problem caused due to improper blood supply to any part of the brain. It is a life threatening disease which in short called us "brain attack". As the blood supply to the brain is interrupted, the brain cells get deprived of oxygen & nutrients start dying within minutes. Stroke is considered as medical emergency. Potential complications can be minimized when the person is treated soon. There are 2 types of strokes.
Ischemic stroke
Haemorrhagic stroke
Ischemic stroke is like getting heart attack in the brain's blood vessels. It occurs due to the formation of clots. These clots formed in the blood vessels which travel to the brain, stops the flow of blood. When the blood flow decreases then the cells starts to die. This type of stroke also occurs as a result of too much of fat deposit & cholesterol which affects the passage of blood. 80% of stroke are ischemic. Haemorrhagic stroke is a type of stroke caused due to high blood pressure in the brain and brain aneurysms i.e. weakness or thinness of blood vessel wall.
Stroke has an adverse effect on brain. Brain is the control system for the entire body to function properly. When the blood flows to a region that controls the body function is not reached then that part of the body won't work. Effect of stroke depends on the extent of brain tissues affected. Stroke results in
Vision problem
Memory loss
Behavioural changes
Speech problem
Paralytic attack on left or right side of the body.
Signs & Symptoms of stroke:
Sudden numbness on face, arm or leg either on right or left side of the body.
Face sudden trouble in speaking and may experience confusion.
Blurred or blackened vision in one or both eyes
Difficulty in walking & loss of balance.
Severe headache
Body pain
Emotional problem
If you notice these sign & symptoms then seek immediate consultation from the doctor.
Risk factors
There are various factors which increase the risk of stroke that include,
Physical inactivity
Obesity
High cholesterol
High blood pressure
Cardiovascular diseases
Smoking & drinking
Gender
Stress
Age
Family stroke history
Prevention of stroke
You can prevent stroke by controlling the risk factors. You can follow these tips to adopt brain-healthy behaviour.
Be physically active
Have a control on your weight
Have proper sleep
Control blood pressure
Have work life balance to reduce stress
Control blood sugar
Reduce the cholesterol
Quit smoking
Eat healthy diet
Treatment for stroke
With advanced treatment facilities, strokes could be treated easily. The treatment shall be based on the type of stroke (ischemic or haemorrhagic) and the part of brain which was affected. The strokes could be treated with medicines to reduce blood pressure, cholesterol level and remove the clot in the blood vessel. Surgeries are also done in severe cases.  The rehabilitation period is long who survive after stroke.
Stroke is a serious disease and to control it, we need to keep up a good lifestyle. Watch out the signs & symptoms and be aware of the effects of stroke. Healthy life is very important for a longer life span.