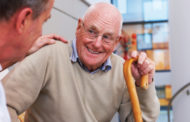 A 'stroke' is a disease which occurs when the supply of blood to the brain is blocked or interrupted. In other words, a blood vessel present within the brain ruptures causing serious damage to the blood tissue. It is an illness which requires immediate medical emergency and adequate treatment should be sought at the earliest. Stroke is considered as the fifth main cause of death in the United States. It is estimated that about eight lakh people are affected by strokes within every forty seconds each year. Some of the common types of strokes are:
Ischemic strokes
Hemorrhagic strokes
Transient ischemic strokes which is sometimes referred to as 'mini-strokes'.
What are the signs and symptoms of stroke?
A stroke often occurs without any specific time. We can't exactly predict when it strikes. Some of the major symptoms of stroke are as follows
Confusions such as experiencing trouble while speaking
Severe headache
Vomiting sensation
Numbness and inability to move certain parts of the body like face, arms or legs.
Blindness
Dizziness
What are the stroke risk factors?
A stroke is influenced by numerous factors. Some of them are discussed below:
Risk factors which you cannot control
Age: – When an individual gets older, there are higher chances of strokes.
Stroke is commonly found among men.
Genetic factors
Diseases like diabetes and transient ischemic attack.
High blood pressure is believed to be one of the primary causes for a stroke. It could lead to rupture of blood vessel walls and ultimately results in a stroke.
Stroke is also influenced by high cholesterol.
Smoking also increases the risk of having a stroke. It could lead to an increase in blood pressure and reduce the supply of oxygen in the blood.
Obesity or over-weight increases the risk of stroke. Accumulation of body fat could lead to high blood pressure, high cholesterol and Type Two Diabetes.
Intake of alcohol : –
Excess intake of alcohol increases the risk of stroke.
Sedentary lifestyle : –
Lack of healthy diet and exercise may lead to stroke. It is highly recommended to take adequate exercise and at nutritious foods which could mitigate the chances of having a stroke.
How to prevent stroke?
It is highly recommended to take regular exercise and indulge in aerobic activities to lower your weight.
Cut down the intake of alcohol by drinking five ounces of wine or 12 ounces of beer per day.
Avoid foods which are rich in sodium content. It could contribute to diseases like diabetes and kidney diseases.
Consume healthy and nutritious diets such as whole grain, high-fiber foods and fish.
It is highly recommended to avoid low-fat dairy products
If all the above mentioned tips are taken into consideration, you can reduce the risk of stroke to a great extent.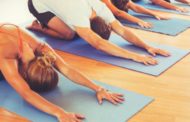 Parkinson's disease (PD) is one of the deadliest diseases which has no appropriate cure in this world. But, the symptoms and effects caused by the disease can be controlled with proper medications and a healthy lifestyle, that will drastically increase the lifespan of Parkinson's affected people.
Effects of Parkinson's disease
Parkinson's disease is a generative movement disorder that affects the motor system of the body. People with PD experience a sudden inconvenience with regular body movement during the advent of this disease. Then it gradually affects all movement of the body by inhibiting the mobility of hands, legs, and joints. People with PD struggle with sudden tremors, stammered speech, lack of coordination, difficulties in chewing and swallowing food, depression, hallucinations etc.,
Power of Yoga over Parkinson's disease
Rather numerous medical therapies for Parkinson's disease, Yoga therapy proves as the most effective methods for the people with PD to keep their problems at bay. People with PD should lead a most disciplined and controlled life in order not to live longer and that's what the yoga preaches, discipline and control. Practicing yoga will drastically improve the health conditions and it will prevent the symptoms of Parkinson's disease to step further.
Yoga brings self-confidence, strength, integrity, and calmness in the minds of the people, that will boost the self-confidence of the Parkinson's people
Yoga involves flexibility. It improves the spine, shoulder, hips and joint actions of the body which eases the movement in those areas and the limbs that are connecting those areas.
Yoga requires stability. Tremors can be controlled, sometimes completely eradicated with continuous and regular practice of yoga
One of a menacing problem caused by the Parkinson's disease is lack of balance and coordination. People with PD suffer a lot due to their instability during every occasion. There are certain 'Asana's in yoga that will boost the balance of the body and which will eventually lead to the cure of stability complications
Exercising with a regular and periodic movement of the body increases the mobility of the motor senses. Parkinson's patients can move their hands and legs freely without senses of tremors and glitches, also can munch their food properly
Practicing yoga regularly will raise the overall strength of the body. Standing in various positions while performing yoga will integrate the bodily functions and improves the muscular tenacity
Yoga not only heals physically but also mentally. Meditations will calm the mind and clear it from all stress and depression. People with PD should meditate every day to stay away from depression caused by the disease. It also helps the patient to sleep soundly every night and regulates the REM cycle properly
Parkinson's yoga exercises
There are comfortable techniques and asanas in yoga that opens the channel for the people with PD to take control of the affected areas in their body. Yoga's command over the Parkinson's disease is scientifically approved and widely appreciated by the doctors and therapists all over the world.
These are the most important asanas that the people with PD should follow and practice every day
Virabhadrasana, it will help to regain control of the legs and increase strength and stability of the entire body
Jathra Parivarthasana, it involves rotating of the hip which relieves tension all over the body and relaxes the muscles. It gives peace to the mind and body; makes them work in harmony
Tadasana, it involves standing straight with stretching the arms upward and breathing at regular intervals. The asana enables the motor controls of the body, relieve them from any perplexity and brings the balance
Urdhva Hastasana, it is the continuation of Tadasana. It involves joining of the hand stretched upwards and breathing at regular intervals
Uttanasana, it involves bending of the body and touching the floor. It increases the flexibility of the body which is very beneficial for the spine
Sapta Baddha Konnasana, it releases the stiffness of the legs and thigh regions. The asana also brings relaxation and reduces stress
Hearing soothing music or chanting mantras or ohm while doing the asanas will generate more positive vibrations and fasten the process.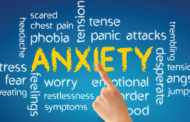 What are anxiety symptoms or panic attack?
Anxiety is one of the most common psychological factors affecting the global health and is associated with complex presentations. The clinical signs and symptoms of panic disorder are very similar to coronary heart diseases like stroke and heart attack. Anxiety attacks can occur as a result of sudden exposure to emotional or psychological trauma or a result of persistent tension or fear. Anxiety attacks are often too sudden, but within a short span it leaves the victim collapsed.
What happens when a panic attack occurs?
A panic attack occurs as a result of the body's natural response of 'fight or flight' triggered under stressful condition. This body mode induces the release of the hormones 'adrenaline', which further leads the victim experience various physical changes like sweating, trembling or shaking, sensations of shortness of breath, feelings of choking, palpitations, pounding heart, and fear of dying.
How is panic attack different from stroke?
Although panic attacks are stressful they generally do not cause any harm to the body. On the other hand, stroke is a medical condition caused by occlusion or rupture of a blood vessel in the brain and is a medical emergency.
What are the anxiety symptoms that are similar to stroke?
Tingling Sensations and Numbness in Hands and Feet
Due to the constriction or the narrowing of the blood vessels, secondarily to the release of the adrenaline, the blood flow of the body gets compromised. This leads to tingling sensation and numbness in the hands and feet. This finding coincides with the onset of stroke, which also results in an inadequate blood supply to the body parts and the victim experiencing numbness of the limbs.
Disturbed and Altered Vision
Anxiety can attribute to alteration in visionary senses as well. The elevated levels of adrenaline in the blood lead to the dilation of pupil and subsequently increased sensitivity to the perception of light. This triggers episodes of vision disturbances including blurred vision, double vision or no vision. Similarly in stroke, the damage to the brain cells also induces visual alterations.
Onset of Headache
The release of adrenaline during the panic attack also leads to muscle contraction. This further generates tension in the body parts including shoulder, neck and head, which further induces the onset of headache in the person. Headache can also be attributed to the anxiety, which causes constriction of the blood vessels supplying the brain, leading to inadequate blood flow and a subsequent onset of headache. This common presentation of headache during stroke is due to the insufficient oxygen supply to brain cells which results in headache.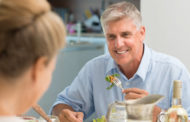 One of the major causes of saviour illness and long term physical impairments prevalent in the aged community can be attributed to 'Stroke'. A Stroke is a medical condition that occurs due to shortage or interrupted supply of blood to the brain. This in turn causes deprivation of oxygen and nutrient supply to the brain cells creating extensive damage, which may subsequently, even cause their death. A stroke may arise due to two reasons –
A blocked artery causing an 'Ischemic Stroke'. A Transient Ischemic Attack (TIA) causes a temporary blockage blood supply to the brain but does not cause permanent damage.Bursting or leaking of blood vessels leading to a 'Haemorrhagic Stroke'.
There are numerous neuro-protective drugs and diets that provide the required healing after a stroke. Simultaneously there are proactive measures that may be taken for preventing a stroke from occurring itself through foods and health supplements.
Stroke Risk Factors
Health conditions like increased blood pressure, diabetes, high cholesterol levels( high "bad" cholesterol(LDL)/ low "good" cholesterol(HDL) )
People with diseases like Atrial Fibrillation, Atherosclerosis or Carotid Artery disease or a family history of these conditions.
Unhealthy Lifestyles with little/ no exercising and Smoking habits
Obesity/Over Weight issues
Imbalanced and unhealthy diet that has more trans-fat, cholesterol, sodium and sugar
Age related factors wherein the risk of stroke potentially increases after age of fifty five years. Also, its probability of occurrence becomes more with each additional decade of life.
Symptoms of Stroke
Major symptoms that depict that stroke has occurred include-
Drooping in the face including uneven smile
Difficulties in speech(slur/incomprehension/inability to respond to questions or even repeat a simple sentence)
Physical weakness in the arm including any signs of numbness particularly on one side Other symptoms include
Blurred vision/involuntary eye movements
Paralysis/Numbness/Pricking sensation in any body part
Dizziness/Loss of balance in walking(vertigo)
Unusually high headache
Mental confusion/loss of memory/changes in behavioural patterns
Inability to speak, slurred speech
Difficulty in swallowing
Stiffness /rigidity in muscles
If any of these symptoms occur, it is crucial to rush that person to a hospital as soon as possible for ensuring prompt treatment to prevent permanent thereby saving a life or preventing long time disability.
Food for Stroke Patients
Stroke results in physical disabilities, speech difficulties and/or cognitive problems. It is interesting to note that stroke recovery timeline for each patient is different and depends on its intensity, compliance to rehabilitation mechanisms and their own self-motivation. However, apart from prescribed medication, food plays an enormous role in reducing the risk factors and can even improve the body's ability in healing after a stroke. Details are enumerated here-
Vitamins
Vitamin C (Ascorbic acid) plays the dual role of enhancing both body immunity and protects arteries from further damage after a stroke occurs. Also it reduces plaque accumulation thereby preventing subsequent attacks.
Vitamin B(Niacin) helps recover brain functions after stroke and increases good cholesterol levels
Co-enzyme Q 10 that has anti-oxidant properties and reduces tissue damage in strokes and prevents cardio vascular diseases thereby sustaining subsequent attacks.Mineral supplements of Selenium boosts immunity in the body and brain so that it can heal to its maximum ability post stroke occurrence. It is found in flaxseeds, salmon and mackerel. Deficiency of Selenium causes increased plaque in arteries thereby increasing probability of stroke.Omega 3 fatty acids (as in fish oil) reduces triglyceride levels, decreases mortality risks after heart attacks, prevents development of new plaque deposits in arteries and decreases inflammation enabling healing process.
Vitamin B12, Vitamin D, Proteolytic enzymes and Probiotics also aid in quick recovery from stroke. As a precautionary measure, physicians must be consulted before these diets and supplements are taken.
Conclusion
Recovery from stroke could involve a combination of medication, physical and occupational therapy, speech-language pathology and a balanced diet of whole grain foods and diet supplements which make body healthier and takes recuperation to higher levels.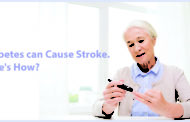 Stroke occurs when blood supply to the brain is either reduced or stopped, or if the blood vessel supplying oxygen and glucose to the brain tissue gets damaged resulting in brain tissue's death. Compromised blood supply to brain for more than three minutes may lead to death of tissue in that particular area of brain and may cause disability or even death. Sometimes the underlying medical conditions increase the risk of stroke. Keeping such risk factors under control and making necessary changes in diet and lifestyle, one can prevent a stroke.
Common risk factors for stroke are:
High BP(greater than 140/90 mm hg)
Uncontrolled diabetes
High total cholesterol (greater than 200 units)
Atrial fibrillation (irregular heart rhythm)
Circulation problems such as carotid and /or coronary artery disease
Smoking
Alcoholism
Family history of heart disease
Obesity
Stress
Sedentary life.
People with diabetes are two to four times more susceptible to have stroke than people without diabetes and are also more prone to develop other heart and kidney diseases. Diabetes is a condition characterised by Hyperglycaemia i.e. increased blood sugar levels. The Fasting normal blood sugar levels are 90-110 mg/dl of blood and the Postprandial count (blood sugar levels taken two hours after meals) should be less than 140 mg/dl. Pancreas in the body is responsible for production of hormone Insulin, it is Insulin with the help of which glucose enters cells and provides energy. In Diabetes, the pancreas fail to produce insulin in the right amounts due to which the cells do not receive enough glucose whereas the sugar levels in the blood increases. Over time, this increased blood sugar level increases the tendency of blood to form fatty deposits or clots on the inside of the blood vessel's walls which leads to Atherosclerosis of blood vessels of the neck and brain, thus directly increases the chance of stroke.
Two common types of stroke:
Ischemic stroke: It is estimated that 80% of all strokes are Ischemic strokes. It occurs when the artery supplying oxygen rich blood to the brain is blocked either due to presence of clot or fat deposits on the inside of vessel. It can be further divided into two types:
Thrombotic stroke
Embolic stroke.
Haemorrhagic stroke: It occurs when blood vessel ruptures inside brain causing increased intracranial pressure (increased blood pressure inside skull), responsible for damaging cells and tissues in the brain.
The best way to prevent a stroke is to control the risk factors and adapting a healthy lifestyle by maintaining a healthy blood pressure, blood sugar levels, blood cholesterol levels and keeping the weight under control. If it occurs even after prevention and mild stroke occurs then mild stroke treatment involves:
Medication with Antiplatelet and anticoagulant drugs such as Aspirin and Warfarin are given intravenously in the first 3-4 hours (after onset of symptoms), that acts as clot dissolving agents to improve the blood flow to the brain.
If the medication alone doesn't improve the condition then surgical intervention for Carotid Angioplasty and Stenting may be required for clearing the carotid artery of any fatty deposits and plaques.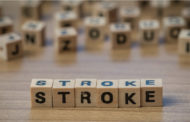 What is a Stroke?
A stroke, or "mind assault," happens when blood dissemination to the cerebrum comes up short. Cerebrum cells can pass on from diminished blood stream and the subsequent absence of oxygen. There are two general classifications of stroke:
those caused by a blockage of blood stream and
those caused by dying
Here are 6 solid propensities to lessen the chances Stroke Disease after 60
High circulatory strain
Hypertension is an exemplary hazard factor that occurs in the elderly. In any case, the impact is more grounded in senior ladies. Hypertension regularly adds to stroke. Accordingly, if that happens, it is essential to get looked at, audit your family history, and continue best of it.
Ride a bicycle for 20 mins day by day – physical activity for stroke
The elderly can ride a stationary bicycle for 20 minutes day by day. Research has demonstrated better wellbeing conditions if so are finished.
Eat off littler plates – and don't skip breakfast (healthy eating plan)
Research demonstrates that being fat builds the odds of having a stroke identified with a blood coagulation by 64%, so eliminating high-fat nourishments, eating more fiber and getting your five leafy foods a day would all be able to help diminish stroke hazard. Eating will influence you to feel more beneficial and stop you eating amid the day, the Stroke Association brings up.
Don't be terrified to look for help for stress and melancholy
In spite of the fact that the circumstances and end results connection between stress or melancholy and stroke isn't clear, these psychological well-being conditions do appear to go about as markers, particularly in the elderly. Individuals with melancholy are about twice as liable to have a stroke. Ensure you're seeing your specialist about some other conditions you may have that expansion the danger of stroke, including coronary illness, diabetes, elevated cholesterol and unpredictable pulse.
Know your hazard.
Studies demonstrate that the quantity of ladies who have heart assaults increments drastically, particularly after menopause. Be that as it may, fortunately you have the ability to lessen your hazard, and on the off chance that you do show at least a bit of kindness condition, there is bounty you can do to oversee it. An awesome place to begin is by taking a wellbeing checkup. It just takes a couple of minutes and alongside your outcomes, you'll get an activity design. Consider it a modified manual for enable you to accomplish your wellness and sustenance objectives, and live heart brilliant.
Know your numbers –Reduce stroke risk factors
Knowing the numbers that affect your heart is a critical stride toward solid living. Here's a snappy diagram of the numbers you have to know and your objectives. Make sure to converse with your specialist to perceive how your present numbers measure up.
Add up to cholesterol under 200 mg/dL
HDL (great) cholesterol 50 mg/dL or higher
LDL (terrible) cholesterol under 100 mg/dL
Triglycerides 150 mg/dL
Circulatory strain under 120/80 mm Hg
Body Mass Index under 25 kg/m2
Abdomen periphery under 35 in.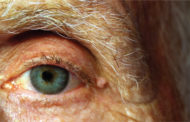 Parkinson's disease is a chronic, progressive neurological disorder caused by death of Dopaminergic neurons in area of brain known as Substantia nigra, responsible for production of dopamine. This depletes the level of dopamine in areas of visual cortex and some cells of retina as well which may lead to problems such as blurred vision, dry eyes, double vision and sometimes visual hallucinations also.
The most common eye problems and vision difficulties found in patients with Parkinson's disease are:
Visual motor disturbances
Blurred vision: Difficulty in movement of eyeballs can impair the ability to keep track of objects travelling towards or away from the person and causes ''Blurred vision''. Blurred vision can also occur as a result of side effects of medication (Anticholinergics).
Double vision.
Dry eyes: Normally an individual blinks about 16-18times/minute. But in PD the blink reflex may decreases up to 1-2 blinks/minute. This can dry the ocular surface and may lessen the production of protective tear film which can lead to ''Dry eyes''. Because of reduced blink reflex people with PD often have a blank stare on their face.
Apraxia: It is an inability to open eyes voluntarily which can be treated with lid crutches or lid tape that can help to hold the eyelids open.
Patients with PD can often complain of trouble reading because of blurred/double vision.
Blepharospasm and Blepharitis: Blepharospasm is spasm in eyelid which may lead to excessive blinking. Blepharitis is inflammation of eyelids. Both can worsen the symptoms of dry eyes.
Excessive watering and tired eyes are also observed.
Sensory deficits:
Dysfunction of Dopaminergic receptors in retina (responsible for processing and perception of colour) may lead to decreased or loss of contrast of sensitivity in some people.
Altered colour vision is observed. Sometimes colour blindness to yellow- blue colour can also be noticed.
Spatio-Visual judgement is impaired which leads to difficulty in judging distance or space around or between objects which may make walking more difficult.
Visual hallucinations: These are more common in chronic severe PD patients who can often complain of flickering lights, objects, people or animals
Vision difficulties due to Medication:
The commonly known effects of Parkinson's disease is ''Dyskinesia'' that is abnormal involuntary movements of body which sometimes can occur because of medication as well, if used for many years and may become a cause of blurred vision and visual hallucinations. In such situation, medication adjustment can help relieve or reduce the severity of symptoms.
Age related eye problems in PD:
Some visual problems can occur as a part of aging, irrespective of PD or not. These include:
Glaucoma: It is elevated pressure in eye, which may lead to loss of vision. Glaucoma in PD patients can occur as a result of side effect of Anticholinergic medications and L-Dopa.
Cataract: It is clouding of lens of eye leading to blurred or double vision. Laser eye surgery is proved to be effective.
Macular degeneration: Macular degeneration in retina can severely affect the vision.
Preventive measures:
It is very important to reach the root cause of the vision disturbances. Sometimes people with PD can have other medical conditions which may be responsible for vision difficulties and it is not always PD that is causing vision problems.
The first and foremost step in the management is the accurate and thorough eye and vision examination and correction of refractory errors (if any).
It is very important to be aware of medication's dosage, effects and side effects as sometimes they can affect vision and may exacerbate hallucinations.
It is advisable to have two pair of glasses one for distance and other for reading in preference to bifocal lens. Sometimes prism glasses are also prescribed.
Discomfort due to dry eyes can be managed with the use of artificial tears.
People with Blepharospasm can benefit from injection of Botox in eyelids.
Warm moist compresses or ointment can be helpful in eyelid irritation.
Most importantly to reduce the chance of fall it is crucial to have good lighting source and good visual contrast between things to improve visual perception of patient.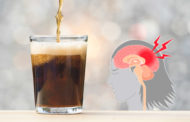 The two common age related diseases – stroke and dementia. Though these two medical conditions are common in the elderly, there are certain other factors that attributes to these two diseases such as diabetes and some of the food and lifestyle habits. It is an irony that sometimes diabetic medications and sugary food substitutes may lead to other medical conditions. Few to mention would be insulin, though the perfect medicine for diabetic control leads to obesity, a root cause for all ailments. Hence doctors advise an early detection of diabetes that can be controlled with pills. Another common known fact is diabetic patients are reluctantly prone to usage of artificial sweeteners which worsens many medical conditions in patients. Doctors strictly condemn the usage of artificial sweeteners encouraging fruit sugars as a substitute.
Does artificial sweetened drinks have an impact on stroke and dementia?
Well, the debate is still ongoing. Researchers have not proven with any clear evidence that artificial sweetened drinks cause stroke and dementia. But, they never deny the fact that person drinking more than one can of artificial sweetened drinks has higher risk of stroke and dementia –  three times more than a person with other causes. Thus, doctors always advice to drink more water than artificially sweetened drinks artificial sweeteners are produced naturally from fruit substances and synthetically produced through chemicals such as sucrose, etc. Today soft drinks, sweets, chocolates, beverages are sold as diet products that contain a mix of artificial sweeteners which are injurious to health.
So let us discuss on certain foods and exercises to handle stroke:
Food for stroke patients
Avoid high salt and high cholesterol foods
Eat more fruits and vegetables around 5-7 servings a day.
Add breads baked from whole grains and cereals rich in fibre.
Above all do not miss breakfasts.
Diet always handshakes with exercise to remain healthy. Here are few exercises for stroke patients:
Trunk rotation: place your right hand on your left thigh and rotate your torso to the left with your back and spine straight.
Lateral trunk flexion: lower your left shoulder on the left in a seated position.
Forward punches: Join your hands together in position parallel to the floor and give a forward punch. Repeat for 15 times in a sitting position.
Knee to chest: In lying position bring your leg to your chest holding with your hands. Squeeze your muscles when the folded leg is near your chest. Repeat 15 times with both legs.
Toe taps: In lying position, lift your leg bending your knee with your thigh in perpendicular position. Then slowly lower your leg and tap the floor. Repeat with both legs for 15 times.
Protect your dear ones with early detection of the following signs of dementia:
Short term memory
Depression and frequent mood swings.
Loss of interest in anything known as Apathy.
Normal routine difficulties where inability to perform daily chores such as managing usual tasks done before at ease.
Confused thinking and actions such as forgetting simple things, doing things repeatedly, forgetting familiar faces and places.
Experiencing difficulties to comprehend, following a conversation, keeping pace during any conversation.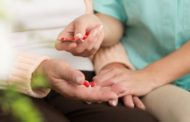 Parkinson's disease (PD) is an age related chronic, progressive degenerative disorder of central nervous system that primarily affects movement of body, balance and muscle control. Caregiver plays a very crucial role in PD patient's life. It is the ''Caregiver'' who takes care of the basic needs, supports the patient, adapts his/her routine as per the patient's requirement and basically establishes a care partnership with the patient.  PD patient depends largely on the caregiver for assistance with daily routine activities, managing doctor's appointments, physical or occupational therapy sessions and timely administration of medications.
With the progression of disease, the dependence on caregiver also increases. Thus it becomes vital for the caregiver to take care of themselves and do not neglect their own well being because their state of mind and overall health can impact their ability to provide care for their loved ones.
Care giving is a 24/7 job which is highly demanding and sometimes can become very challenging for both, patient as well as caregiver. People with PD are undergoing deterioration in physical abilities and changes in mental abilities as well. Due to which there is a possibility that caregiver may feel physically and emotionally drained. They may feel loved and appreciated and at times sad, angry, irritable or even frustrated. Following are the few tips for Parkinson's disease caregivers which will help them to optimize their care and also find ways to lead a healthy and comfortable life.
Stay organised: It is very important for caregivers to stay organised with all the medications, therapies and doctor's appointments and familiarise themselves with the patient's requirements and advancement of disease over time. Also it is very critical for caregiver to attend doctor's appointment, give them their input about patient's symptoms, any side effects or weather the treatment is working well for the patient to make the appointments more beneficial and efficient.
Plan ahead and stay updated: Severity of PD symptoms progresses while patient's abilities reduce over time. Thus the level of care should also increase with time. If the caregiver is well aware with the future symptoms, it will help them prepare for the situation in a better way.
Establishing a team: Occasionally, caregiver can also ask for help from friends, relatives or neighbours or can opt for in-home care for taking a break to re-energize themselves.
Seek professional assistance: With the increase in severity of symptoms(especially) in the later stages of the disease it is wise to take professional assistance from home health nurses or in a home nursing care environment. Also it is very important for the health of the patient to take help from physical therapist for providing help in performing exercises for PD patient to improve movement and speech therapist for better communication which enables greater independence and hence benefits both patient as well as caregiver.
Support groups: Yet another advice for caregivers is to join support groups which are beneficial for both patient and caregiver. In support groups both patient and caregiver can have an open communication with other people going through same journey. Here they can share and discuss their fear and apprehensions, ideas and suggestions for coping with the situation.
Caring for themselves: Sometimes while taking care for your loved ones, caregiver's personal life may take a back seat. It is imperative for the caregiver to take care of their own health as this may impact their ability of care giving also. Having a healthy diet, taking proper sleep, exercising regularly and taking time for leisure activities will help in staying healthy and stress free.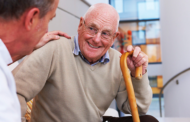 Stroke occurs when blood supply to the brain is either reduced or stopped, or if blood vessel supplying oxygen and glucose to the brain tissue ruptures resulting in brain tissue's death. Stroke is one of the leading causes of death and disability which can also be prevented with some changes in lifestyle and by taking proper precautions. Smoking is one of the major contributing factors that increases the risk of heart diseases and stroke significantly.
How Smoking Causes Stroke?
During smoking, the tobacco smoke that we inhale contains thousands of harmful toxic chemicals. These toxic chemicals potentially change and damage cell in the body. These toxins damage the artery making it more liable to rupture, increasing the risk of stroke.
The toxins make blood stickier and increase clot-forming tendency of blood. This makes the arteries narrow reducing the blood supply to brain in-turn resulting in stroke.
Smoking increases the level of bad cholesterol (LDL cholesterol) and reduces the level of good cholesterol (HDL cholesterol) which further worsens the condition and makes the person more susceptible for stroke.
It is an established fact that there is a strong correlation between smoking and blood pressure. Smoking leads to increased blood pressure, which is one of the major reasons of stroke and accounts for about 50% of ischemic strokes. It is also established that smoking almost doubles the risk of ischemic stroke.
Smoking reduces the amount of oxygen in blood, which exerts increased workload on heart as compared to a non-smoker heart.
Altogether, the above stated factors lead to thickening and narrowing the blood vessels, which leads to altered blood supply to brain, causing stroke. Smoking combined with other stroke risk factors  such as obesity, high blood pressure and total cholesterol count of body, sedentary lifestyle, and stress increase the risk of stroke many a times.
Susceptibility for stroke increases three folds for smokers. Frequency of smoking also increases the risk of having cardiovascular diseases (disease related to heart and blood vessels). Smoking up to 20 cigarettes per day increases the risk for stroke up to six times as compared to a non-smoker. Smokers who have had stroke must stop smoking as they are at greatest risk of having another stroke if they continue smoking.
Though smoking increases the risk of stroke markedly but not all smokers are at risk of having stroke as it largely depends on the severity and frequency of smoking. Sometimes other health and lifestyle related factors are responsible for causing stroke.
Prevention:
The reduction in frequency of smoking and few changes in lifestyle can save the person from the debilitating effects of stroke. Person who has had stroke should stop smoking completely.
Habit cannot change at once. Gradual reduction in frequency will help.
Pregnant women and women's on birth control pills should not smoke.
Menthol cigarettes are supposed to have a higher stroke risk as compared to non-menthol cigarettes.
Exercise can bring remarkable changes in body as it brings down the increased BP to normal, improves heart function, and reduces total cholesterol and helps in reducing anxiety and depression. Thus, exercise for stroke patients is very crucial.
Healthy food habits, which comprise of no saturated and Trans-fat instead greater potions of vegetables, fruits, whole grains, low fat dairy products and lean meat, should be consumed. Alcohol consumption should be completely stopped.
Stress management will help in keeping BP normal.
It has been observed that body starts repair and healing soon after quitting smoking.  Thus the sooner smoking is stopped better would be the outcome!