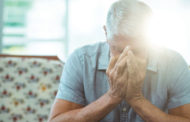 Let us not make it complicated but it is a truth that we cannot simply avoid stress in life. It is inevitable at any stage of life. Here are a few examples if you need further clarification. Ask a kid who is attending the Pre-Kindergarten exams or ask a student who is preparing for the competitive exams.
Everybody experiences stress but it is in your hands whether you have to yield to it or you could change your perception so that it could not affect your quality of life in any way. The latter is a better way to deal with it.
With experiences you learn and as a senior you might have found better ways to deal with stress. In addition to that, here are a few stress management tips for seniors which would greatly help you to stay active and engaged with life.
Find Your Stressors –
It is not a difficult task at all. You exactly know what is causing you stress. You only know. Find it and find a way to throw it out. Show no mercy! This is the only way you could avoid the stressor. Be it people or the activities of your day to day life, avoid them completely if they are causing you stress.
Hustle –
Keep yourself moving everyday. Make walking if not jogging your way of life. The morning walk or jog gives every armor to fight the stress. If your body cooperates, join in a local gym and you will not only find a new version of yourself but you will fight the stress better!
Stay in Touch –
Human being is a social animal and connections with others what defines your life. Keep connected and learn to forgive people. Not everyone is as good as you. Keep it up and stay in touch with your fellow human beings. After all, they are your own race!
Live a Life that is NOT Regular –
Learn to do things differently. Never stick to something, be it a hobby or a passion, if that is not making you feel high every time you do it. There is no point in doing it if that is not causing you any happiness.
Be the Cynosure of Happiness –
Ever wonder why the people who are happy are in fact happy whenever you see them? They are happy because they spread happiness. Be the torchbearer of happiness and it, in turn, makes you shine wherever you go. Be determined that no matter what, the smile on your face will not face away.
The stress stays same throughout your life. The things that produce it may differ as you advance in age but it stays the same. This is the reason why many people grow up looking forward to avoiding as they advance in age. Once you are old enough to retire and think that you have finally get through it, be not surprised when you confront it in your matured adulthood.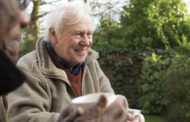 Are you a tea lover who gets warmed up in chilling weather or a coffee lover who loves to get that morning boost? Congrats! You have many chances to avoid a stroke. A new study is suggesting that both coffee and tea have the qualities that may cut down your risk of getting a stroke.
The recent journal from the American Heart Association states that consuming coffee, tea or green tea in moderate levels can decrease the risk of stroke by 20%. Especially, people who drink green tea on a regular basis have the increased chances of preventing the risk of a stroke.
The study was one of the first of its kind, performed on a large scale to determine the combined effects of coffee and green tea on stroke. This small and effective lifestyle change can reduce the risk of stroke significantly.
The research was conducted on around 80,000 Japan citizens who drink green regularly. The age of people who are involved in this survey was between 45 to 60 years, which is considered as the common age with a high risk of getting a stroke.
Tea and coffee are the highest consuming drinks across the world and they share the spot next to the water. The daily consumption of green tea and coffee has its own benefits other than just preventing stroke. They are proven to prevent certain cardiovascular diseases too! Here are a few interesting facts about the research.
When it comes to reducing the risk of stroke, coffee has a higher ground compared to green tea.
People who consume coffee at least once a day have around 20% of lower chances of getting a stroke, compared to the people who had it rarely.
People who had consumed green tea has around 14% of the lowered risk of stroke. It also depends on the number of cups they have consumed per day.
The rick lowering chances higher in the people who drank both green tea and coffee. In people who drank 1 cup of coffee and 2 cups of green tea are reducing their stroke risk chances by 34 per cent. However, the impact is focused on one type of stroke (Intracerebral hemorrhage).
The lifestyle factors such as alcohol consumption, tobacco use, sex, age, weight, diet patterns, exercise and other characteristics are influencing the results.
The consumption of green tea or coffee on a regular basis, not only regulates the blood flow but also keep the blood clots from forming. This is one of the reasons why doctors and nutritionists recommend moderate levels of coffee and green tea.
What's in the Cup of Coffee and Green Tea
The credit of preventing the stroke and cardiovascular diseases goes to the antioxidants present in coffee and green tea. The impact of caffeine, the major substance in coffee, prevents the blood clots and ensures there is sufficient oxygen provided to the brain. Deeper investigations need to be conducted to conclude the bio-mechanism involved in this process.
On the other hand, it is still unclear for the scientists to determine as on how exactly green tea works to reduce the risk of getting a stroke. It's probably the impact of the compound group known as catechins that may provide protection to the blood vessels. The antioxidants and anti-inflammatory properties available in the green tea will certainly help in protecting the blood vessels from any sort of damage.
There is a need for further investigations in order to concrete the results. Also, there are various conditions that influence the impact of coffee and green tea on a particular person. While relying on the facts of this research and continuing to maintain a healthy lifestyle would be the best way to prevent all sorts of health conditions, including the stroke.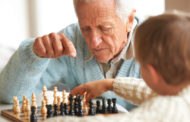 Stroke is one of the leading causes of death worldwide. The impact of stroke complications on human body and recuperation time varies. Recovery from stroke could be a long-term one (perhaps even a few years). This recovery revolves around making modifications and adapting to physical, social and emotional aspects of living. These changes prevent recurrence of stroke and also aid in lifetime recovery.
Post-stroke rehabilitation is a crucial aspect of recovery after stroke. The primary goal of this is to help the patient relearn the skills lost as stroke affects the brain parts. Hence stroke rehabilitation helps in regaining self-confidence and independence of patients thereby improving quality of life after stroke.
Stroke Treatment Guidelines
These are clinical practice guidelines for Health Care Professionals (HCPs) covering entire continuum of stroke care for
Pre-hospital care
Early diagnosis and assessment
Acute medical and surgical management
Secondary prevention
Rehabilitation
Managing Complications
Discharge Planning and Transfer of Care
Community Participation and Long Term Care
 Treatment of Stroke
Stroke treatment involves participation in focused and customized stroke rehabilitation programmes  for a quick recovery. Several approaches may be taken, depending type of ability or body part impaired by stroke attacks-
Stroke recovery exercises – Following activities may be done for improving the physical strength of patients after a stroke:
Motor-skill exercises and work-outs for improving muscular strength and coordination and also strengthening the ability to swallow food.
Mobility enhancement using aids like walkers, walking canes, wheelchair or ankle braces. These aids stabilize, strengthen and support the body weight thereby facilitating the patient to relearn walking.
Forced Used or Constraint-Induced therapy to overcome the restraining of unaffected limb while improving the movement functionality of affected limb.
Therapies for easing muscle tension (spasticity) for helping patients regain range of motion.
Further, several physical activities may be done with assistance of technology:
Functional Electric Simulation for rejuvenating weakened muscles
Robotics for regaining strength in impaired limbs
Wireless Technology for monitoring post-stroke activities
Virtual Reality for enhancing interactions in real time, simulated environments
Medications for Stroke – Physicians may recommend anti-depressants for coping up with emotional problems or medications for improving alertness and movements and reducing agitation in stroke patients.
Additionally, several experimental therapies are being explored thanks to technology advancements and research. This includes like Non–Invasive Brain Simulation, Biological Interventions as Stem Cell Therapy and Alternative Medicines(Massage/Herbal Therapy/Acupuncture)
Therapies for addressing Cognitive and Emotional Aspects – Several therapies may be recommended for compensating loss of memory and  communication   skills in stroke cases:
Speech Therapy for Communication Disorders which rebuilds lost abilities in speaking, writing, comprehending and listening.
Psychological Therapy for evaluating the patient's emotional adjustments issues in the post-stroke period. Patients may be counselled or enrolled in support groups.
Occupational and Speech Therapy for tackling Cognitive Disorders – These therapies help in doing daily activities and restoring lost cognitive skills like memory, problem-solving and processing , socialisation skills, judgmental abilities and safety awareness.
Improving Memory after Stroke
Usually many stroke survivors have memory impairments. This is treated by activating neuroplasticity which is the inherent capacity of the brain to rewire its neurons to form new connections in its healthier portions. Memory Improvement may be done by:
Association by focusing on aids like pictures, sounds and meaning.
Visualization for recollecting some activity that needs to be done.
Practicing consistently with repetition and extra intention for making associations and visualization. Playing memory games is also beneficial.
Other strategies:
Listing down important information
Creating and maintaining a regular routine
Taking adequate rest
Consciously paying extra attention
Avoiding overexertion
Simulating brain by experimentation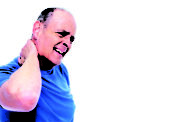 Parkinson's disease (PD) is a degenerative disease associated with progressive nerve disorders. It affects two specific regions of the central nervous system – the brain and the spinal cord.Parkinson's disease on spinal cord cause primary motor symptoms like
Tremors even on resting muscles

Stiffness and rigidity due to increased muscle tone

Slowness of physical movements

Postural instability issues due to impaired balance and coordination
Additionally, there may be secondary motor symptoms like fatigue, involuntary movements, speech problems, handwriting variations and swallowing difficulties. In severe cases, PD impacts the thinking process and causes dementia (loss of memory) in many patients.
Causes of PD
PD is caused by the destruction or degeneration of certain brain nerve cells called dopaminergic cells. These cells produce dopamine, a neurotransmitter, which aids in transmitting messages for controlling and coordinating body movements. In PD cases, there is a decline in dopamine production. This in turn makes it harder for the brain and spinal cord to control and coordinate muscle movements.
Risk Factors for PD
Age – With increasing age probability of getting PD is higher

Genetics – People whose close relations have PD history are likely to develop it themselves than others

Gender- Males are more prone to PD risks than their female counterparts

Exposure to toxic chemicals-People who are exposed to harmful chemicals like carbon monoxide, pesticides or herbicides may develop PD

Antipsychotic medications – Some medicinal drugs used to diseases like paranoia and schizophrenia can cause PD
There also seems to be a relation between Spinal Cord Injury (SCI) and Parkinson's disease (PD). Some research studies have found out that patients who have SCI are at an increased risk of PD.
Treatment of PD
Various treatment approaches for PD include medicines, physical exercises, therapies like physiotherapy, occupational and speech therapy, alternative therapies and surgical procedures.
Spinal Cord Stimulation (SCS) in the treatment of Parkinson's disease is used in advanced PD cases when medications fail. This surgical route improves gait and postural instability in patients enabling them to walk independently. SCS is a mid-thoracic procedure that involves placing electrodes on either side of the spinal column. Electric impulses are sent from a neurotransmitter to the spinal cord via these electrodes. These impulses interfere with the electric signals causing the PD symptoms and subsequently block them effectively. With SCS, dramatic improvements in minimizing dynamic gait characteristics like step length, stride width, stride velocity, stance, and swing time are seen .It usually has no side effects.
Likewise Deep Brain Stimulation (DBS) may be done for treating several disabling disorders due to PD. DBS treats neurological symptoms like tremors, rigidity and stiffness, slowed movement and walking impairments. 
Impact of Parkinson's disease
PD impacts various body functions and interferes with daily life tasks. PD complications include
Difficulties in chewing and swallowing occur, especially at later PD stages.
Feelings of anxiety and depression are experienced by patients at some stage of PD.
Sleep disturbances are common. Waking up during night, difficulties in falling asleep and drowsiness during the day may also be experienced.
Sexual dysfunctions may be seen (more in case of men).
Patients may also experience urinary incontinence or retention.
PD medicines can also cause the following side effects

Hypotension(decrease in blood pressure) when standing up from seated or lying positions
Drowsiness
Hallucinations
Involuntary movements including twitching and jerking of the arms and legs
Obsessive Compulsive Disorders (OCD)
Conclusion
PD patients can have widely varying symptoms and severity levels. So application of standard treatment procedures may not beneficial .However, customised therapies and treatment with focus on addressing the underlying symptoms can significantly improve the patient's quality of life.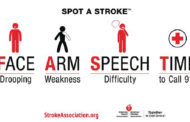 Stroke is considered as one of the major health issues that could cause fatal consequences. It occurs when the blood that suppliesoxygen along with the nutrients to the brain cells, is blocked by the plaque that is formed inside the blood vessels. As the essential nutrients and oxygen are not received to function the brain cells get damaged and die.
The early warning signs of stroke could be observed clearly. As soon as you observe the following symptoms in a person, reach out for medical help as soon as possible. The sooner the medical help is provided, the less the impact of stroke will be on that person.
Here are the basic first-aid step that you need to take to keep the person in a stable condition till the medical help arrives.
Observe and Act FAST: The term – FAST is widely used in stroke first-aid, globally. The steps that are involved in FAST are:
Face – Observe the face of the person. It may look numb or become droop on one side. Especially, the person struggles to keep the lower jaw close to the upper jaw.
Arms – The person will not be able to hold anything with the arm that has been affected. One arm remains lower than the other when the person try to lift both hands.
Speech – They may repeat a sentence more than once or the speech becomes slurred. You could clearly see the difference in their speech if you knew them personally.
Time – If you have observed the three symptoms mentioned above, it is time for you to seek medical help as early as possible. Every second counts and you may have to get medical help at the earliest as there are chances for another stroke.
There are other symptoms such as:
Blurred Vision – The vision becomes blurred or one eyebecomes blind. Sometimes, the person could also experience sparkles in the vision.
Dizziness – Feels lightheaded and dizziness. He may take time to understand what you are saying and appear numb.
Loss of Balance – Loses balance could and could not lift the arm or leg. Typically, the leg and arm would be the same side, the face become drooped.
What You Should Do –
You should react fast and most importantly ensure the person is helped and taken to a safe place if he is driving or in a place where he could get hurt.Check for if he has been hurt in case there is fall.
Remove the tie or scarf for better airflow. Check inside the mouth and ensure the airway is not being obstructed.
Talk to that person in a reassuring manner and in general. Mentioning about stroke should be avoided and you could ask the person their name and about how they feel.
Lay him down on a flat surface and ensure he is sufficiently ventilated. If he is conscious, inform the help is on the way.
Check for vitals such as pulse, breathe and heartbeat. Check for the airway for free airflow.
If the vitals' response is negative, continue to perform a CPR till the help arrives.
Clean if there are any secretions that are coming from mouth and ensure the airway is not obstructed.
Stroke could be devastating!Not only for that person but alsofor the people around him. Do not panic but try to help! Your small acts could save a life. Let your brain work and do what helps the person to remain on a stable condition till the help arrives.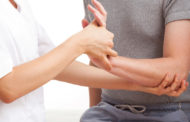 Movement impairments are one of the major side effects of stroke as it mainly damages the parts ofthe brain that control balance and movements. Difficulty in walking, holding, lifting and speaking would be few of the impairments that need to be focused and you need to work on.
Exercises help the stroke survivors to rewire the brain and reduce the post-stroke effects on the body parts. Repetitive exercises that help you to activate the neuroplasticity need to be practised on a regular basis.
It is common to see people often exercising on their own with the help of social media platforms such as Facebook and YouTube. While these mediums help people with information on various exercises and the way to practise them, there are many chances for the incorrect practise of these exercises, lack of proper guidance and understanding.
Incorrectly practised exercises, especially stroke rehabilitation exercises, will lead to various health issues and sometimes serious and abnormal movement patterns. Here are few complications that may arise when the exercises are practised incorrectly.
Incorrect Brain Rewiring – Stroke leaves the brain damaged and the person should restructure the brain and its balancing patterns. When a stroke survivor incorrectly practises an exercise repetitively for a long time, the brain will adjust to that incorrect pattern which will have major complications on other body parts. Once the brain is observed adjust itself accordingly, it would be a difficult task to rewire it to the correct pattern.
Incorrect Conditioning – As the major impact of stroke would be on limbs, the exercises are manly focussed on holding, walking and movement improvements. The incorrect practicing of these exercises will lead to complete change in the way a person walks and use the hands for a particular task.The fingers (of hands and legs) may become curvy and the strength of them will be reduced.
Muscle Atrophy – Every exercise focuses on a single or different muscles of a body part. When an exercise is practised incorrectly for a number of times, its impact on few muscles will make them to move inappropriately or will not include them in the activity. This, in turn, may leads to muscle inactivity aka Muscle Atrophy in medical terms where that particular muscle remains inactive in general use.
Adjusting to the Comfort Zones – The side effects of stroke will not let the person move the hands or legs with ease and the mobility room will be restricted. Trying to move hands or legs beyond this comfort point will cause them pain and many will start adjusting to these limits. After a few months of practise, the brain may get used to this short mobility space and will not allow the hands or legs to move beyond.
What You Should Do?
Stroke rehabilitation is a long run and you require complete support of the medical professionals and of course the family members. There is nothing wrong in practicing the exercises incorrectly but for a very short time. This is reasonable because the limbs will not allow you to practise correctly due to the limited mobility. However, continuing these incorrect patterns for a long run will have serious complications. Here is what you could do.
Practise alongside an experienced and certified physiotherapist.
Practise at home rather than at a physiotherapy clinic as travelling may cause inconvenience and drain your energy.
Be aware of forming negative habits and exercise patterns in the initial days. Take help from the medical professionals than practicing on your own. Many home healthcare providers offer physiotherapy services for stroke survivors at the comfort of their homes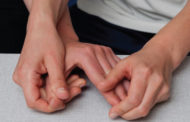 Strokes are regarded as life-threatening and it would take a considerable amount of time to get recovered post a stroke. Most of the people who have survived a stroke or their relatives often scout around the internet to find a suitable way to get recovered from a stroke without facing further health complications.
A stroke could leave a person with restricted mobility if not the long-term physical disability. It is essential to know and react post a stroke in order to recover faster. As it is a medical condition that occurs after the blood supply to the brain is completely or partially blocked by a clogged artery, that particular part of the brain gets damaged leaving the impact on the legs and arms of the person. In extreme cases, it could even lead to death.
Natural remedies such as acupuncture, rehab exercises are considered as some of the effective ways to escape from the clutches of stroke. These remedies do not contain any harmful side-effects compared to allopathic medicines. Here are few natural remedies to help your loved ones in stroke recovery.
Rehab Exercise to treat Spasticity:
Spasticity is a medical condition which is caused due to the persistent contraction of muscles in our body. In such cases, the brain will not be able to control the muscles. In order to ensure proper functioning of the brain, rehab exercise is highly recommended. This exercise helps the person to restore the muscle communication ability.
Acupuncture:
Acupuncture is an alternative healing technique which is commonly practiced by the healthcare professionals. It is one of the oldest means of healing technique in which needles are inserted into your body, thereby stimulating energy flow throughout the body. It is undoubtedly one of the best natural remedies to recover from a stroke.
Probiotics:
Recovering from a stroke is a difficult task and required patience and commitment without any emotional distress. Probiotics could be the best option to enhance the mood of the individual. Taking probiotic diets such as yoghurt, tempeh and miso, is highly recommended.
Fish oil and Garlic:
Regular intake of fish oil will help in reducing the inflammation, which occurs in the arteries. It is very effective in bringing down the level of cholesterol as well as triglyceride.
Garlic is yet another natural remedy which significantly reduces the cholesterol level and boosts the level of HDL Cholesterol which is a good cholesterol.
Stroke Support Programs
Awareness is the key to handle any medical condition. Nowadays, numerous stroke support programs are organized by the health NGOs in order to spread the awareness of this life-threatening disorder. Other activities include establishing stroke recovery units in all cities to help and conduct community awareness programs related to the prevention of stroke.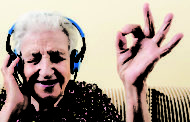 Stroke is one of the life threatening diseases, which is primarily caused due to the insufficient supply of blood to the brain cells. According to a research conducted by some of the renowned scientists across the globe, they discovered that the Music therapy plays a pivotal role in treating those individuals who have undergone a stroke. Music therapy is one of the effective ways, which ensures a speedy recovery of individuals who have suffered a stroke.
Music therapy also helps in the enhancement of quality of life of an individual. Recent studies have also revealed that a combination of both music therapy and standard medical treatment helps in minimizing the risk of strokes in the future.
What is the role of Music therapy in preventing strokes?
A team of researchers who hail from Finland discovered that those stroke patients who have listened to music regularly for a period of about six months have shown signs of improvement with a remarkable increase in the verbal memory and there has been a sharp decline in emotional factors such as depression and confusion.
Listening to mellifluous music helps in the brain development and stimulates the functioning of brain cells. They have also proved that rhythmical music enables the stroke patients to enhance their mobility and boost the metabolism rate. Take for example: Playing a drum for a certain period of time helps in the movement of arms and legs.
Music therapy is also very helpful in the improvement of cognitive and increases problem-solving abilities along with logical thinking. Singing and chanting prayers are highly recommended to refine an individual's speech and communication skills.
What is the role of Yoga in the prevention of strokes?
Yoga is the second-best exercise, which helps in reducing risk of strokes. Yoga is a blend of various postures, inhalation and exhalation along with meditation. Some of the major benefits of indulging in yoga are that it helps in improving the quality of life of an individual and thereby enhancing the mobility.
Before resorting to yoga, you need to consult either a physical therapist or a doctor to make sure whether this exercise is suitable for you. There may be certain yoga postures, which might affect your health. Savasana and Pranayama are some of the exercises, which are usually recommended by the physical therapists for the stroke patients. It helps in the proper functioning of brain cells and helps in recovering from strokes in the future.
How to prevent stroke?
Apart from Music therapy and yoga, some of the best ways to reduce the risk of strokes are listed below:
Maintaining the blood pressure level— It is one of the major causes for triggering strokes.
Try to lose a considerable amount of weight by regulating your diet.
Try to regulate the intake of alcohol and drugs.
Music therapy and yoga is indeed one of the best ways to prevent strokes in the future.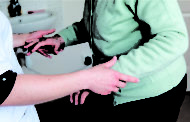 Stroke is a serious disorder. Recovering from a Stroke is a long, step by step process. Your body will never be the same after a Stroke. Your whole life will change due to the common direct and indirect effects of Stroke. It is highly advisable for everyone to get prior medical attention if seen the warning signs of a Stroke. After a brain Stroke treatment, patients will undergo a series of therapeutic treatments to overcome the effects caused by the Stroke.
Despite all the treatments and therapies, there are certain aspects that will keep on bothering the patients for a lifetime. Here are few long-term effects of Stroke on its survivors.
Pain
A Stroke causes a lot of pain. There are various therapies to control pain in the Stroke Support Program. Stroke causes many muscle problems like spasticity that leads to multiple muscle ache in hands, neck and face. These pains are not permanent; they may occur occasionally. With the help of proper physiotherapy treatment, patients could keep their pain in check.
Weakness
Stroke always takes a toll on your body. Mostly because it affects one half of your body. In worst cases, it causes the half of the body to paralyze. So it is very difficult to keep up the balance between both sides of the body and it weakens the overall control of the body. The patients may feel weaker than before the event of Stroke due to this condition affects particularly one half of the body. They even find difficult to chew, speak and swallow; this may increase their suffering after the Stroke. It will take several months for the patients to regain control of their body and to eradicate the weakness completely.
Memory
Stroke is a major brain issue. It simply plays games with your memory. Stroke causes short-term memory loss. It makes you forget small things like latest incidents, names, new faces, a small piece of information, etc. People affected by Stroke will also have trouble remembering the next word or sentence while speaking which often leads to the condition of stammered speech. They will also have improper brain – speech coordination.
Dizziness
Stroke mainly affects the nervous system of the body. The survivors may feel light-headed while recovering from a Stroke. Off – balance nature of your body after Stroke will often cause a sense of dizziness, migraines, sometimes nauseating and spinning. These symptoms will vanish as soon as you regain your body's balance through proper physical training and Stroke support programs.
Vision
Stroke also affects the optical nerves of the eye, causing various vision problems. Stroke patients will find difficult to regain clear vision in the eye of the affected part of the body. It also causes colour blindness, double vision, blurred vision, loss of visual field or complete loss of vision. Through proper concentration on eye exercises during therapy, you can easily turn your vision problems back to normal after a Stroke.
Mood Swings
The patients will sometimes experience mood swings during the process of recovering from a Stroke. They seem happy and suddenly they feel sad. They seem pleasant for a while and then they will get angry.  These mood swings are common among the Stroke patients because of the nature of the disease. Through exclusive brain support programs, patients can learn to control their mood swings and prevent them for good.
Emotional Problems
While recovering from a Stroke, patients might feel depressed or stressed all the time. One can even notice certain changes in their normal behaviour also. They may seem off for sometime, an absence of mind, lack of interest in everything. These are all the aftermath of a Stroke. In Stroke support programs, there are various refreshing activities that will relish the patients and helps them to live a normal life.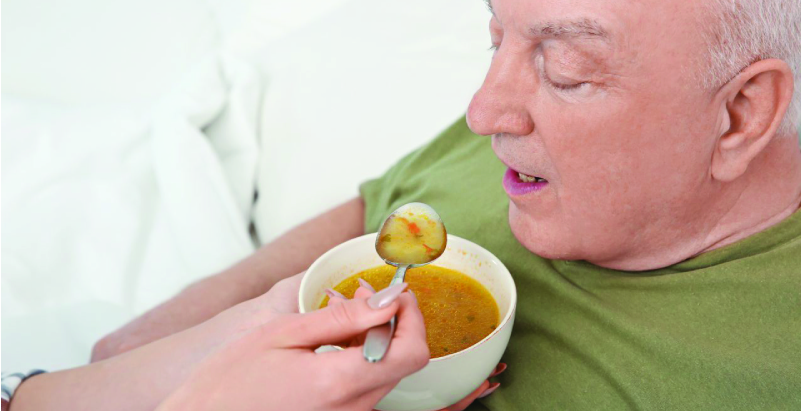 The incidence of cardiovascular diseases is on the rise. The transition of food habits from natural to processed food, sedentary lifestyle and lack of health awareness has contributed immensely towards lifestyle diseases like 'Stroke'.
What is a stroke?
A stroke occurs when an area of the brain gets deprived of blood and the brain cells begin to die. It is life threatening condition, caused by a blocked artery (ischemic stroke) or the leaking or bursting of a blood vessel.
Stroke – The Disease Burden
As per the world data, cerebrovascular diseases attribute to around 6.15 million deaths, out of which 87% of stroke deaths are reportedly from low or middle income countries like India. In recent two decades, India has witnessed a remarkable economic and social growth. The socioeconomic surge has also induced a transition in the disease burden of the country from infectious and nutritional diseases towards lifestyle diseases like hypertension, diabetes, stroke, obesity, etc.  Data from recent years have shown a consistent trend; predicting the stroke cases in India upto one million per year.
How does diet help in preventing stroke?
Diet has a linear impact on the blood pressure and cholesterol level in the blood, which is further related to the risk of stroke. There are also other mechanisms inside the body like insulin resistance, thrombosis, inflammation, lipid peroxidation etc., which also get affected by the nutritional intake and contribute to stroke.  Studies have proved that a properly regulated and planned diet can decrease the risk of stroke by 19%.
What to eat to reduce incidence of stroke?
Fruits and vegetables
The adequate consumption of fruits and vegetables can lower the risk of stroke. Fruits and vegetables are loaded with plenty of micronutrients and antioxidants that can decrease the process of lipid peroxidation. This finding has been confirmed by a meta-analysis (a study in which results from many studies are combined) in which the risk of stroke was reduced to 21% in the group with the highest intake of fruits and vegetables compared to the group with a minimum intake of fruits and vegetables.
Tree nuts and peanuts
Tree nuts and peanuts are also rich in nutrients like polyunsaturated fatty acids, fibre, antioxidants, arginine, and other phytochemicals. Further a good intake of nuts is also associated with decreased risk of risk of hypertension and diabetes. Most guidelines suggest that three to four servings of nuts are ideal for stroke prevention.
Legumes
Legumes such as clover, peas, beans and chickpeas are another class of food with high protein, fibres, folate and micronutrients. With a known lipid lowering effect legumes have the capacity to boost cardiac health.  In a meta-analysis, which included data from 11 clinical studies, it was revealed that the intake of legumes lowered total cholesterol, LDL cholesterol, and triglycerides by 7%, 6%, and 17%, respectively without any major effect on body weight.
Fish
The inference for fish consumption for the prevention of cardiovascular diseases dates back as 50 years ago, following which many studies have been done to prove the same. A significant decrease in the risk of thrombotic stroke (relative risk, 0.49; 95% confidence interval, 0.26-0.93) was observed among women who ate fish at least two times per week compared with women who ate fish less than once per month.
Food rich in potassium
Eating potassium rich food like potatoes, fruits, prunes, and raisins can also help in stroke prevention.  In the United States, a follow-up study conducted on health professionals showed a 38% risk reduction in study participants who had nine servings of potassium rich food that compared to participants were on just four daily servings of the same food. Particularly, among women potassium intake has been significantly associated with decreased risk of stroke.